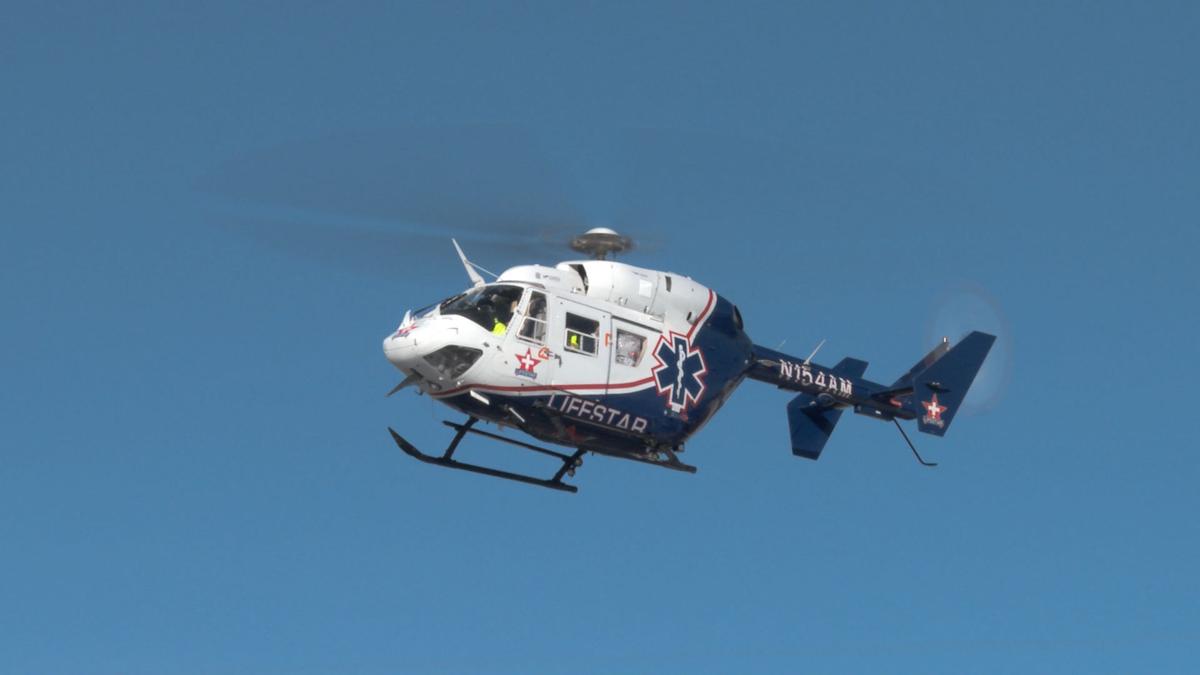 HIGHLAND — A man was airlifted to a trauma center early Tuesday for a life-threatening injury after his friends told a police officer he was badly hurt in a crash in Lansing, police said. Meanwhile, Lansing police were investigating a reported hit-and-run wreck and a rollover vehicle fire.  
The 33-year-old Illinois man was driven to a parking lot at Ridge Road and South Second Street, where two other people with him told a Highland officer they were trying to take him to the nearest hospital but couldn't find one, according to a Highland Police Department news release.
The exchange began about 3:22 a.m. when the officer was approached by a passenger of a maroon car who told the officer their friend in the back seat was severely injured.
The man was bleeding profusely from his head and had suffered a compound fracture to one of his arms, the release states.
The officer requested an ambulance and wrapped a T-shirt around the man's arm to control the bleeding.
Due to the severity of the man's injuries, a UCAN medical helicopter was dispatched to the parking lot of Griffith Plaza at Ridge Road and Cline Avenue.
The man was transported to the University of Chicago Medical Center, where he is now in stable condition. 
Highland notified Lansing police, who were investigating two crashes that had just been reported in their area.
At 3:16 a.m. Tuesday Lansing police responded to an alleged hit-and-run crash at 180th Street and Burnham Avenue, according to the Lansing Police Department. At the same time, police and firefighters were called to a vehicle fire at 2455 Bernice Road. 
The victim of the alleged hit-and-run crash told police that while he was driving south in the 17800 block of Burnham Avenue, a vehicle struck his front driver's side and then drove off. The victim, who was driving a 2010 GMC Acadia, was not injured. Investigators searched for evidence of a hit-and-run crash but none was found, police said. The driver and vehicle were then released pending additional investigations. 
When police went to the vehicle fire on Bernice Road, they found a heavily damaged 2014 Toyota sedan that had flipped over and was engulfed in flames. The vehicle was unoccupied. 
Authorities found another license plate in the area of the wreck and determined it to have belonged to the vehicle in the alleged hit-and-run crash on Burnham Avenue. 
Shortly after, Highland police contacted Lansing officers and reported they were assisting someone in their town who had just been in a car crash in Lansing, police said. At this time, police are not specifying which crash the victim or his friends were associated with. 
Further investigations into the first crash on Burnham Avenue resulted in police finding a broken down GMC Acadia that was unoccupied in Harvey. 
The Lansing Police Department and the Suburban Major Accident Reconstruction Team continue to investigate. Anyone with information is asked to call Lansing police at 708-895-7150.