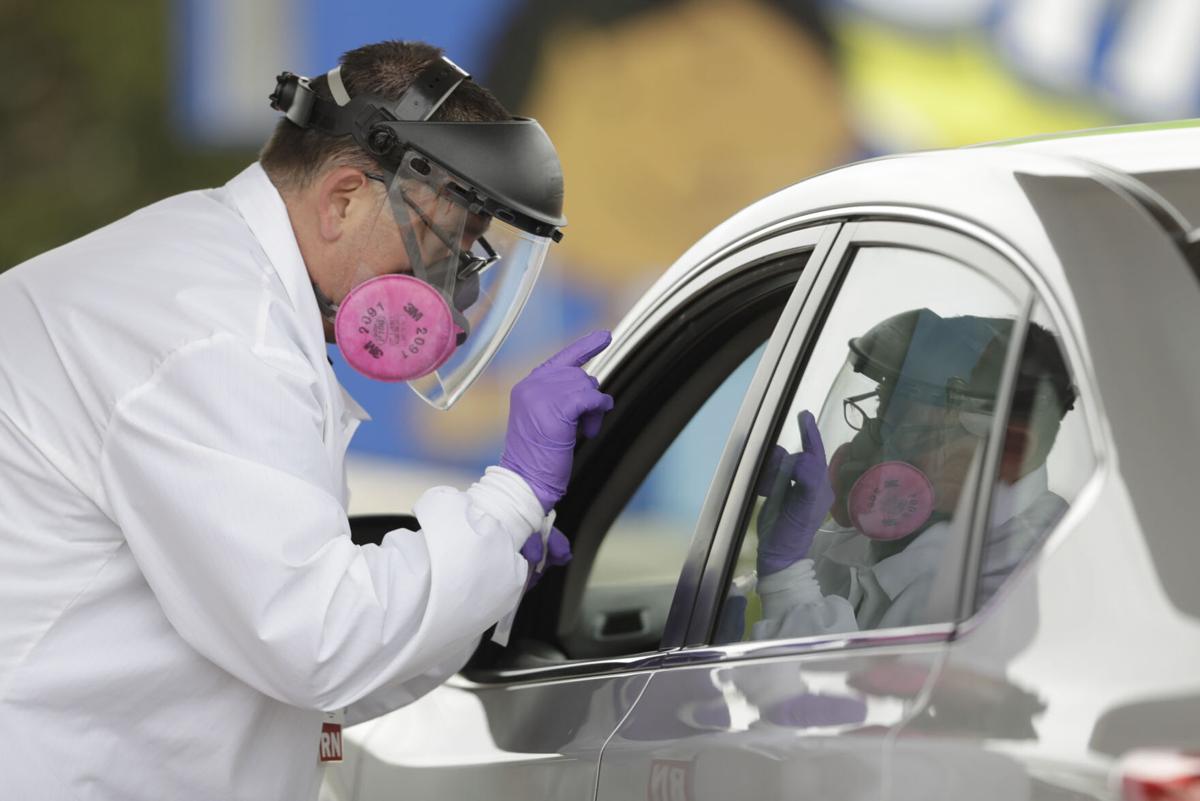 Another fatality has been reported in Lake County due to COVID-19, according to data provided by the Indiana State Department of Health on Monday. 
The county is now reporting 125 confirmed COVID-19 deaths, according to state data, with 2,493 total positive cases.
Reported, confirmed cases rose by 86 across Lake, Porter and LaPorte counties, according to local and state health department figures. 
Porter County community totals, as of Monday, included: Portage Township, 148, up eight cases; Center Township, 60, up four; Washington Township, 45, no change; Westchester Township, 29, no change; Union Township, 16, no change; Liberty Township, 16, up one; Boone Township, 11, no change; Porter Township, six, no change; Morgan Township, four, no change; Pine Township, three, no change; Pleasant Township, three, no change; and Jackson Township, one, no change. The Washington Township total includes cases at the Porter County Jail.
LaPorte County community totals, as of Monday, included: Michigan City, 73; LaPorte, 55, up one; Westville, 13; Union Mills, three; Trail Creek, three; Kingsford Heights, two; and Rolling Prairie, two. Hanna, Mill Creek and Wanatah each had one case.
The Westville Correctional Facility has 166 positive cases, which accounts for more than half of LaPorte County's total. The Indiana State Prison in Michigan City has four cases.
The ISDH is reporting one new positive case in Jasper County and no new cases in Newton County as of Monday.
Of the 146,688 people tested statewide, 24,627, or 16.8%, have been found to be positive for COVID-19, according to ISDH — a number state health officials say they are watching closely as Indiana moves through stages to reopen state and regional economies. 
Marion County continues to lead the state in greatest number of reported cases and deaths, with 7,510 reported cases and 423 deaths as of Friday.
In St. Joseph County, there have been 829 confirmed cases and 26 fatalities.
Data released Monday morning by ISDH was up to date as of midnight Sunday. All data was provisional and subject to change as additional data is reported by county and local health officials, the state said. Totals included only those cases reported to the state.
The city of Gary, which has its own health department, reported Monday a total of 511 cases and 16 deaths. The East Chicago Health Department reported Monday 183 cases and six deaths in the city. 
Drive-thru testing in Gary
Lake County ranks second behind Marion County in terms of statistics. The two counties are part of the exception to the new Back On Track Indiana tentative schedule rolled out by Gov. Eric Holcomb to allow various businesses to reopen over several phases during the rest of spring and into summer.
Monday was the scheduled date for Lake County to begin Phase 2 of the plan.
The state is continuing to expand its testing capabilities. The ISDH currently operates 20 testing sites across Indiana with an additional 30 scheduled to open this week.
A drive-thru clinic will be open from 9 a.m. to 6 p.m. Thursday through Sunday at Calumet New Tech High School. The site is one of four ISDH sponsored locations opening across the state. Others will open in Bluffton, Sullivan and Madison, Indiana, according to an ISDH news release.
Individuals showing symptoms of COVID-19 or who have been exposed to the disease and need a test to return to work are encouraged to visit a state testing site.
Concerned about COVID-19?
Sign up now to get the most recent coronavirus headlines and other important local and national news sent to your email inbox daily.