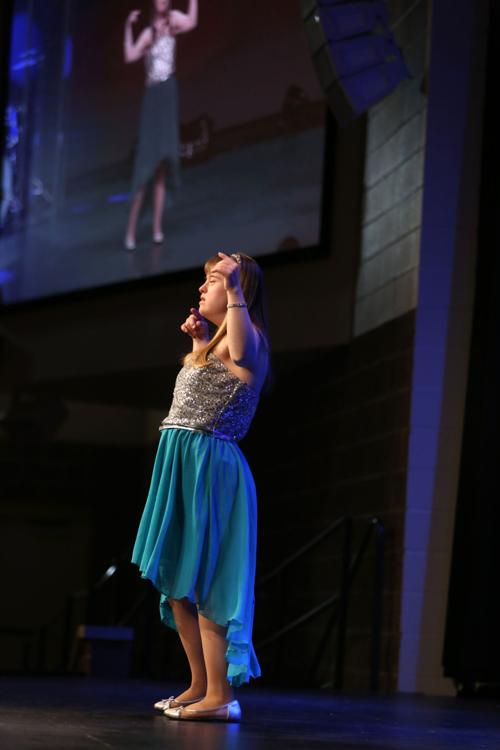 HIGHLAND — Thanks to a bistate coalition of 80 community organizations, labor unions, companies, families and individuals the new 5,000-square foot Down Syndrome Association of Northwest Indiana & Chicagoland community center officially opened its doors Thursday at 2906 Highway Ave.
For more than 20 years, the association maintained an 800-square foot facility off Jewett Street. However, that small space couldn't accommodate all the programs and resources designed to serve individuals from infancy through adulthood with Down syndrome, autism and other disabilities and their families, said Bill Buckley, president of the DSA of NWI & Chicagoland executive board of directors.
The association advocates for 500 families in Lake, Porter, LaPorte, Jasper and Newton counties in Northwest Indiana and the southern suburbs of Chicago, he said.
Bill Buckley and wife, Dawn, an art teacher, became involved in the association after the birth of their daughter, Addison, 8, who has Down syndrome. Addison helped cut the ribbon Thursday at the community center's grand opening.
"This new space allows us to continue our existing programs, which are focused around our three pillar philosophy: Education, Inclusion and Community," Bill Buckley said. "Currently we have a staff of four people and about three others who are part-time contractors. Dawn is the executive director."
The $400,000 renovation of the Milestone Therapy building that began in January 2015 resulted from donations of time, labor and materials, said Bill Buckley, adding that the association put $50,000 of its funds into the project and that donations are still being accepted to cover those costs.
"The United Autoworkers Ford National Community Services team took this on as a project thanks to Jimmy Settles, who is vice president of the UAW in Detroit. Without him, we wouldn't have been able to do this," he said.
"The UAW Local 551 and Local 588 were instrumental. We also teamed up with Carpenter's Union Local 599 from Hammond. Jeff Hall was the project manager. Glen Downs was the lead carpenter and Matt Tomfohrde helped provide all the electrical work," Bill Buckley said.
This larger community center provides space where those of different ages and interest can "relax and hang out. It is about quality of life for those who are other-abled," he said.
"We have an elevator so we are ADA compliant. There's a toddler room that's shaped like a carved dollhouse. There's a full-service kitchen. We have a lending library with audio books and DVDs and video games in an arcade," he said.
The future could include a job training program, a life-skills program and a summer school/camp.
Be the first to know
Get local news delivered to your inbox!