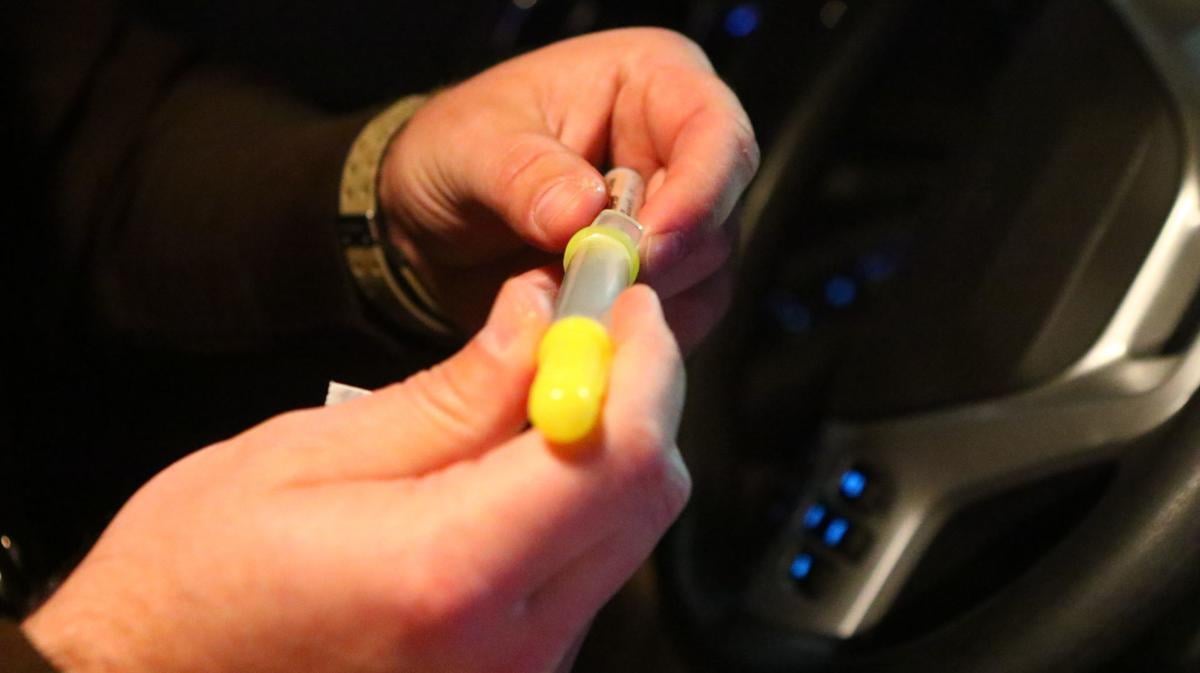 Indiana, you have a drug problem.
That's according to a study released Monday by the personal-finance website WalletHub, which found that the state struggled with substance abuse at the fifth-highest rate in the nation.
"Indiana has one of the largest numbers of opioid pain reliever prescriptions per 100 people, the most clandestine drug laboratories or dumpsites, and the third-biggest growth in overdose deaths, 22.5%," said Jill Gonzalez, an analyst for WalletHub.
According to the study, Indiana had 74 opioid painkiller prescriptions for every 100 people, the 10th most in the U.S., as well the highest rate of clandestine drug labs and the third-largest growth in overdose deaths from 2016 to 2017. The study used data from 2016 to 2019, mostly from government sources.
"Other reasons the state ranked so poorly include (having) some of the most drug arrests on college campuses per 1,000 students, the fact that it does not consider substance abuse during pregnancy a crime, and does not have employee drug testing laws," Gonzalez said.
Indiana ranked seventh in the 2018 study and 14th in 2017, though Gonzalez noted that the methodology has changed so it's not fair to compare year to year.
"This does not surprise me," state Sen. Jim Merritt, R-Indianapolis, said of the 2019 rankings. "It just demonstrates we need to continue working on (the issue)."
Merritt, who is stepping away from the Legislature to run for mayor of Indianapolis, this year authored a bill, which is now law, to establish comprehensive addiction recovery centers in the north, central and south regions of the state.
The law provides $1 million in seed money for the projects. He said stakeholders in Northwest Indiana have been eyeing the former Franciscan Health hospital in downtown Michigan City as a potential site for one of the facilities.
He noted that in Indiana the opioid epidemic has been giving way to a meth epidemic, as drug users search for a cheaper, less immediately deadly high. That's borne out by the state leading the nation in drug lab busts, according to data from the Drug Enforcement Administration.
"I think it's incredibly important we keep public health and and the addiction issue front and center," Merritt said. "A lot of times one can say, 'Been there, done that.' Frankly, I think we're still trying to build the weapons to use in (this) war."
Gonzalez, the WalletHub analyst, said Indiana's main strength is that the majority of adults who need substance abuse treatment have been able to access it. The state was 12th-best in that category, with data coming from the federal Substance Abuse and Mental Health Services Administration.
Becky Buhner, deputy director of addiction services for the Indiana Department of Family and Social Services Administration, notes that the number of residential drug treatment beds in the state has grown 26% in the past two years and the number of addiction recovery providers has increased 42% since 2014.
She said the state has done that with the help of $10.9 million in federal funding from the 2016 21st Century Cures Act and other FSSA initiatives. One of those is having Hoosiers with addiction issues get connected to drug treatment by calling 211. In the most recent annual report for that program, 734 residents were referred to residential drug rehab and more than 4,000 were linked to another type of treatment. 
She also noted that the state has lifted its moratorium on methadone clinics — allowing five more last year and another nine in 2019 — and prioritized treatment resources for pregnant women.
"Opioid use disorder is a disease — and treatment is available and recovery is possible — rather than a moral deficiency or failure of a person," said Marni Lemons, a spokeswoman for FSSA. "People understand that it actually is a disease and should be treated like any other chronic disease."