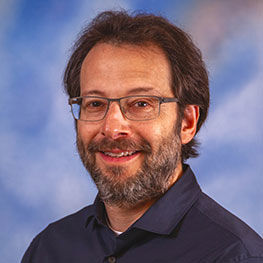 While much of life has changed as a result of the COVID-19 pandemic, some things (unfortunately) haven't changed. Cancer still happens. Serious medical conditions didn't hit pause because of the pandemic and patients shouldn't stop being cautious.
While it was wise to temporarily postpone some non-urgent care, such as a mammography, sometimes a test or procedure simply shouldn't wait. Delaying essential care and screenings means a lower likelihood of detecting a disease when it is less advanced and more treatable. Radiology centers across the nation are opening back up safely to assure access to this important care.
Radiology practices are following the American College of Radiology's guidelines and CDC recommendations to resume non-emergency care. It's smart to play it safe — and "playing it safe" means getting the diagnostic screenings you need to detect cancers and other life-threatening diseases.
Now, as radiologists and other specialists thoughtfully reopen their offices, it's a good time to check with your doctor about your own needs.
While nothing, not even going to a doctor's office, is 100% risk-free, the risk of not going is often greater. Providers have implemented new procedures and intensified sterilization and disinfection routines to make a return to care safe and comfortable.
So, as a patient, what should you do to feel prepared upon rescheduling a wellness visit, mammography appointment or other screening or follow-up test? Here are a few tips to safely return to care:
• Ask your provider about their COVID safety protocols. This will help you know what to expect before your appointment and be prepared before, during and after the visit.
• Brief your provider team on your individualized risks and develop a care plan together. This is especially important for elderly patients, those with chronic health conditions and/or the immuno-compromised.
• Take your temperature and wash your hands before you leave the house; expect to wear a mask at the appointment; wear gloves as appropriate; and avoid touching your face, especially your nose or eyes.
• Show up right on time and wait in your car until your appointment time; use automatic doors as much as possible; avoid touching surfaces; and try to remain six feet apart from others in the office during your visit.
• Limit visitors who come with you to your appointment.
• Be patient. Radiologists and other providers are spacing time between appointments to allow for proper cleaning and disinfection procedures. Patience and collaboration are both appreciated and essential to safe care.
Even under normal circumstances, visiting a health care provider can be an anxious experience. This has only been exacerbated by the pandemic. But a delayed diagnosis may pose more risk. An accurate and timely diagnosis can make all the difference for patients' health. A simple and effective test could save your life; don't let fear delay it.
Get local news delivered to your inbox!
Subscribe to our Daily Headlines newsletter.