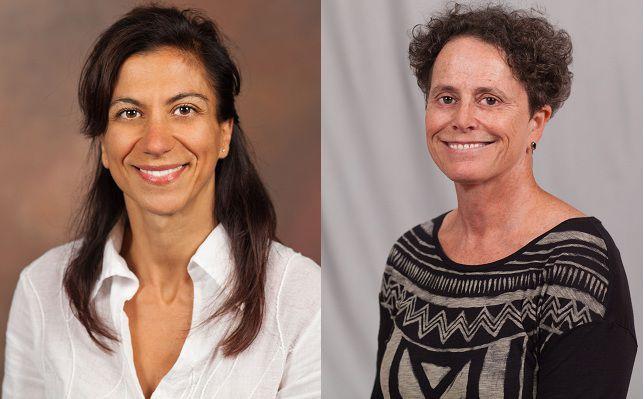 GARY — Indiana University Northwest has joined its fellow IU campuses as well as colleges across the country in an effort to address the impact of sexual misconduct on their students.
IUN's status as a nonresidential campus makes its approach to the issue different from a campus like IU Bloomington, those involved with IUN's effort said.
"We don't have a lot of reports of sexual assault on our campus," Associate Vice Chancellor and Dean of Students Beth Tyler said. But "we have seen statistics that suggest Indiana has a lot of problems in the community."
So, IUN is focused on educating students about healthy relationships, understanding consent, "bystander intervention" and other topics intended to help prevent misconduct ranging from sexual harassment to assault.
"We want to do what we can to help our students become educated about these issues," Tyler said. "That's really the spirit in which we're approaching this."
Educational programming so far this school year has included an interactive play offering guidance on the role people can play in stopping sexual violence; a program featuring police, prosecutors and counselors encouraging students to report assault; and a presentation by documentarian Byron Hurt titled Locker Room Talk or Toxic Masculinity?
"The problem we're trying to solve is awareness, knowledge," Tyler said. She said the goal is to go beyond basic "risk reduction" to prevention of misconduct.
That includes encouraging bystanders to intervene if they see signs of potential misconduct. "They can play a part in interrupting something before something bad happens," Tyler said.
IUN has established a 13-member Sexual Violence Prevention and Awareness Task Force that includes administrators, faculty, campus police officers and students.
Gabriela Jaimes, a member of the task force and the student government president, said a statistic that struck her is that as many as 90 percent of misconduct cases go unreported.
"We definitely want students to know, if there is a case of sexual harassment, to report it," said Jaimes, a Cedar Lake resident and chemistry and Spanish major. "Nobody deserves to be in a situation like that."
Monica Solinas-Saunders, an associate professor in the School of Public and Environmental Affairs, is also a member of the task force. She said the problem of sexual assault, which impacts as many as 1 in 5 students, will take a change in thinking that "we understand will not happen overnight."
"We want to move forward with programs that create a new culture against sexual assault," she said. 
Solinas-Saunders also noted IUN's difference from residential campuses, which allows its environment to be more controlled. But "the students here do everything young people do; they just do it off campus."
And students don't leave their experiences behind when they enter campus.
"Students bring their own trauma to school and their problems become our problems," Solinas-Saunders said. Additional counseling services, including support groups, and faculty and staff training could help students deal with that trauma, she said.
Tyler, who is involved with the Lake County Sexual Assault Response Team, or SART, said connections to law enforcement, health care and other agencies will be important.
"One of the things we'll be looking at with our strategic planning process is how we can bring in community partners," Tyler said.
Jaimes said students are planning several projects for next semester, including a denim day to show solidarity in support of assault victims and a red flag campaign to raise awareness of toxic relationships.
Jaimes said the latter campaign will involve the posting of red flags around campus, printed with warning signs of an unhealthy relationship.
"There are definitely some big red flags that show you're part of a toxic relationship," she said. "The big message is we deserve better."