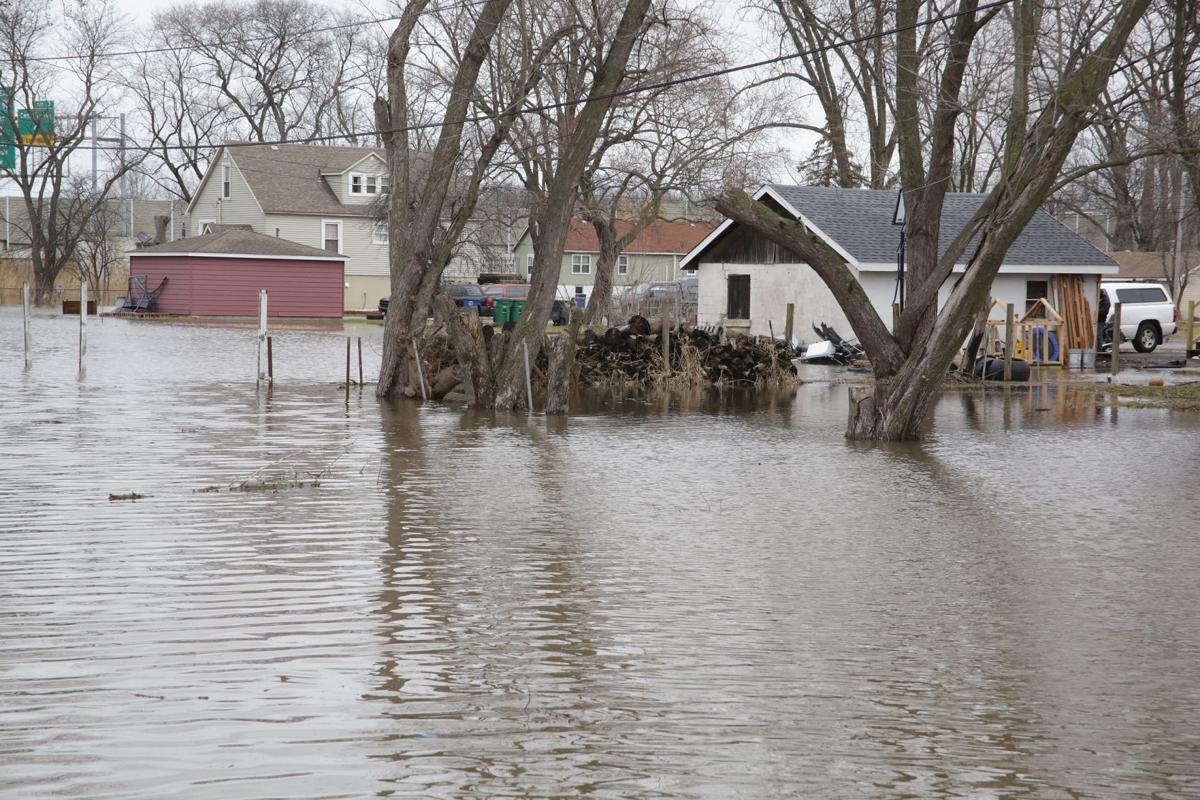 LAKE STATION — A state assistance center opened Monday morning to help flood-affected residents with a wide variety of needs, Fire Chief Chuck Fazekas said.
The assistance center will be open from 8 a.m. to 8 p.m. Monday, Wednesday and Friday at Polk Elementary School, 2460 Vermillion St., in Lake Station.
Representatives from 11 state agencies will be on hand to provide immediate help and answer questions, officials said.
Services available include housing support; social services such as Supplemental Nutrition Assistance Program benefit cards, child care provider listings, health coverage application assistance; unemployment benefits; insurance information, including general insurance navigation advice and complaint resolution and car insurance assistance; public health information, including where to obtain free well water testing; transportation assistance; and information and assistance for the agricultural community. 
The American Red Cross and Volunteer Organizations Active in Disaster will distribute food, water, clothing and other essential items. The Red Cross also passed out clean-up kits Saturday.
Residents with damage to their furnaces also should contact the Hobart Township trustee's office, which may have some grant money available for repairs, Fazekas said.
A damage assessment team arrived Monday in Lake Station and planned to begin checking homes known to have damage or that might have been damaged in the flood, Fazekas said.
Floodwaters have receded, but a handful of homes still must be inspected before gas service can be restored, he said. Firefighters and the city Building Department were working to conduct those inspections.
Indiana Gov. Eric Holcomb has declared a disaster emergency for 26 counties, including Lake, Newton, Jasper and Porter.
The declaration allows the Indiana Department of Homeland Security to provide expanded emergency services and is required so Indiana can request assistance from the federal government.
The Kankakee River at Shelby, which remained at a record high Monday morning, was not expected to begin receding until late Wednesday, according to the National Weather Service.
Another state assistance center for flood-affected residents will be open from 8 a.m. to 8 p.m. Tuesday and Thursday and 8 a.m. to 2 p.m. Saturday at DeMotte Town Hall, 112 Carnation St. SE.
Community meetings have been scheduled for 5 p.m. Friday at the Schneider Volunteer Fire Department, and 6:30 p.m. Friday at the Shelby fire station. The meetings are open to all residents, including those in Lake, Newton and Jasper counties.
Attendees will learn what is necessary to report damage and what they can expect during the assistance application process.
Residents with property damage should contact their insurance providers first, officials said.
Those with property damage not covered by insurance should report it at bit.ly/2018rainfall. A link to the portal also can be found at dhs.in.gov under Featured Topics. 
Residents should clean up or make repairs as needed, but diligently document all damage with photos and receipts. The documentation will be critical if any state or federal funding becomes available.
State officials warned standing floodwaters in homes and other buildings can cause contamination and lead to mold.
"It is important to stay out of homes until the water has completely receded," a news release said. "When cleaning homes, workplaces or other buildings after a flood, be sure to wear the proper protective equipment to reduce the risk of injury and illness."
Protective gear includes long pants and long-sleeved shirts; watertight boots with steel toes and insoles; waterproof, cut-resistant gloves; goggles, safety glasses or full face shields; and respirators or protective masks.
For more information on how to clean a home to prevent mold after a flood, visit the Indiana State Department of Health at in.gov/isdh/23581.htm.
 For more safety information on recovering from the recent flooding in Indiana, visit in.gov/dhs/4055.htm.
Gallery: Flooding in Northwest Indiana