Thirteen additional COVID-19 deaths were reported Friday across Northwest Indiana, including 11 in Lake County, one in LaPorte County and one in Newton County.
The total number of Hoosiers who have died after being diagnosed with the disease rose by 55, or nearly 5.5%, during the 24-hour reporting period, to a total of 1,062. The deaths occurred between April 14 and 30, according to the Indiana State Department of Health.
The number of presumed COVID deaths statewide increased by six to 113. 
Total deaths included 92 in Lake County, eight in Porter County, seven in LaPorte County, six in Newton County and one in Jasper County.
One of the deaths reported by the Porter County Health Department was presumptive, which means there was no positive test on record but a physician listed COVID-19 as a contributing cause based on X-rays, scans and other clinical symptoms.
The number of Hoosiers diagnosed with COVID-19 rose by 815 cases, or nearly 4.6%, to 18,630. The new cases occurred between April 16 and 30.
Lake County added 81 positive cases, for a total of 1,929.
Gary, which operates its own Health Department, reported Thursday a total of 114 positive cases and 15 deaths. Mayor Jerome Prince said he was still expecting a surge in cases and asked residents to continue practicing social distancing.
"The fight against this deadly disease is not over," he said in a statement. "We have a long way to go."
The most recent information released by the East Chicago Health Department showed 116 positive cases and four deaths as of Wednesday.
Dyer reported the most additional cases Friday, adding 43 for a total of 151, according to data released by the Lake County Health Department. 
Other Lake County community totals included: Hammond, 301, including 15 newly reported cases; Crown Point, 208, including six new cases; Merrillville, 190, including two new cases; Hobart, 106, including three new cases; Munster, 97, including one new case; Schererville, 95, including one new case; "unknown," 41; Highland, 40, including one new case; Griffith, 39, including one new case; St. John, 33, no change from the previous day; Cedar Lake, 29, no change; Lowell, 26, no change; Whiting, 24, including three new cases; Lake Station, 24, no change; "other," 11; Schneider, two, no change; and New Chicago, one, no change. 
Porter County added four cases, for a total of 251, according to data released by the county Health Department.
All Porter County Townships were reporting at least one case. The largest totals were in Portage Township, 95; Center Township, 43; Washington Township, 42; and Westchester Township, 21. Many of the cases in Washington Township involve inmates at the Porter County Jail.
LaPorte County, which also has been releasing data independently, reported 224 confirmed cases.
More than half of LaPorte County's positive cases have been reported at Westville Correctional Center, where a second death was reported Thursday, according to county and state officials.
In addition to a second death, 45 staff members at the Westville prison and 150 inmates have tested positive for the virus, according to the Indiana Department of Correction. A total of 170 inmates were in isolation and 1,460 were in quarantine as of Thursday.
At Indiana State Prison in Michigan City, eight staff have tested positive and two inmates were in isolation, the Department of Correction said. 
The number of positive cases in Newton County increased by 14 to a total of 60.
In Jasper County, health officials removed 13 cases, bringing the total number to 33. Cases can be removed for various reasons, including if the patient is determined to live outside the county and if information is duplicated.
The number of Hoosiers tested for coronavirus rose by 4,660, or about 5%, to 99,639. About 18.7% of those tested received positive results, officials said.
Totals included 8,751 in Lake County, 1,773 in Porter County, 1,289 in LaPorte County, 439 in Jasper County and 149 in Newton County, state officials said. Testing occurred between April 8 and 30.
State officials this week announced a partnership with a Minnesota-based company to increase testing capacity by about 30,000 tests a week and centralize and expand contact tracing of COVID-positive patients.
Indiana could see an increase in the number of cases during an anticipated phased reopening in May, and the changes will help slow the virus' spread, Indiana Gov. Eric Holcomb's office said.
The East Chicago Health Department said the state was planning a mobile testing site from 9 a.m. to 6 p.m. Monday and Tuesday at East Chicago Central High School.
Health care workers, first responders and essential workers will receive priority, but anyone who believes they may have been exposed or has symptoms can get tested, the city said.
Gallery: Appreciation parade for Crown Point health care workers
Appreciation parade for health care workers at Franciscan Health hospital in Crown Point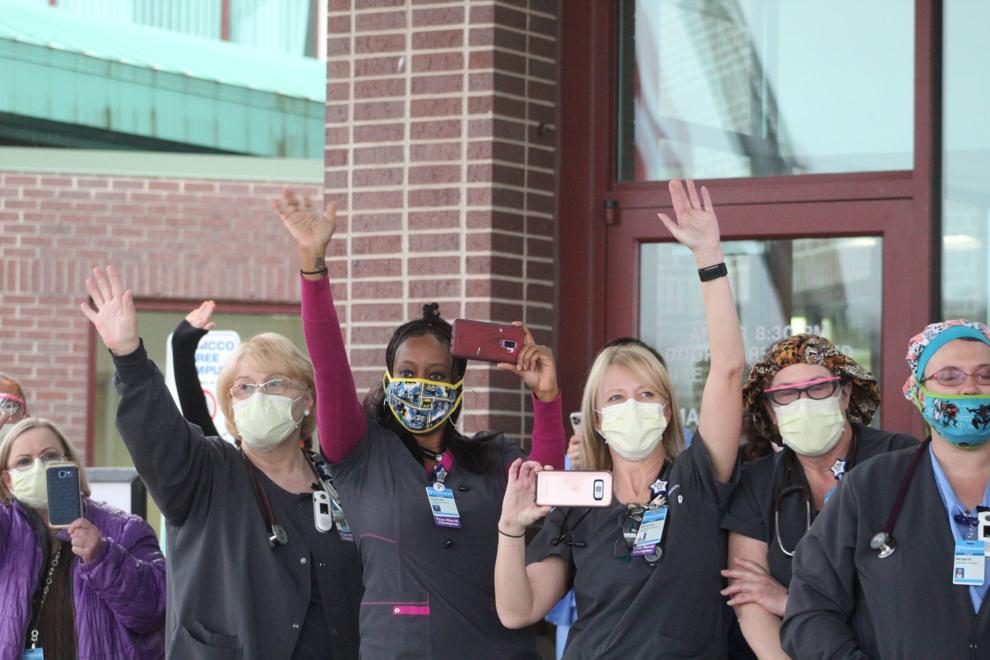 Appreciation parade for health care workers at Franciscan Health hospital in Crown Point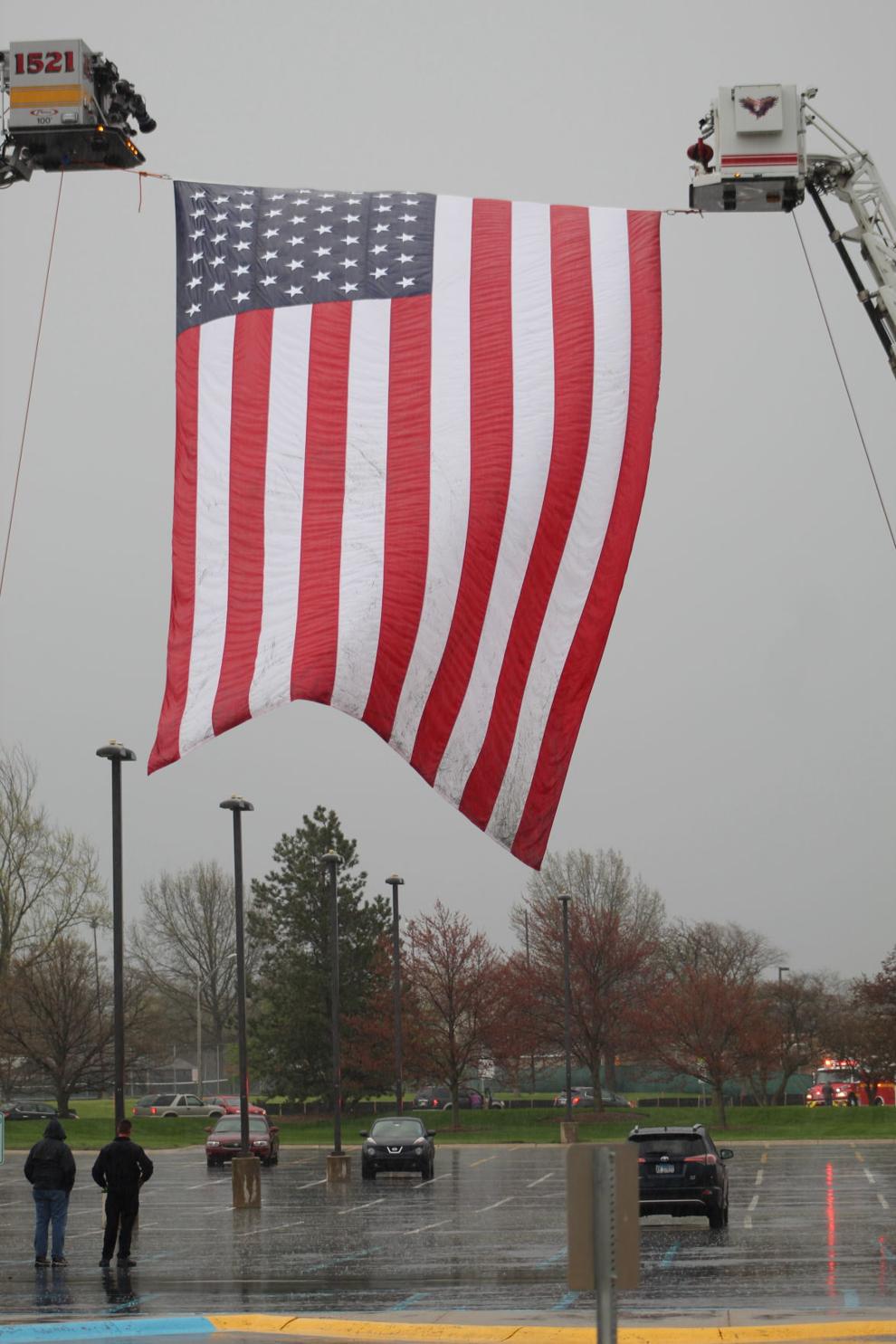 Appreciation parade for health care workers at Franciscan Health hospital in Crown Point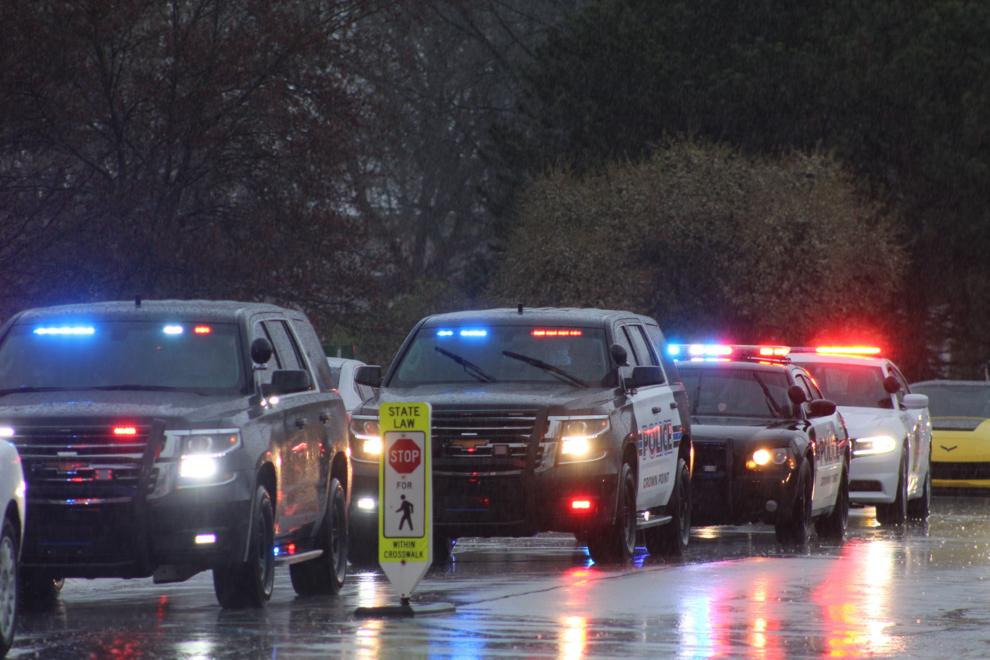 Appreciation parade for health care workers at Franciscan Health hospital in Crown Point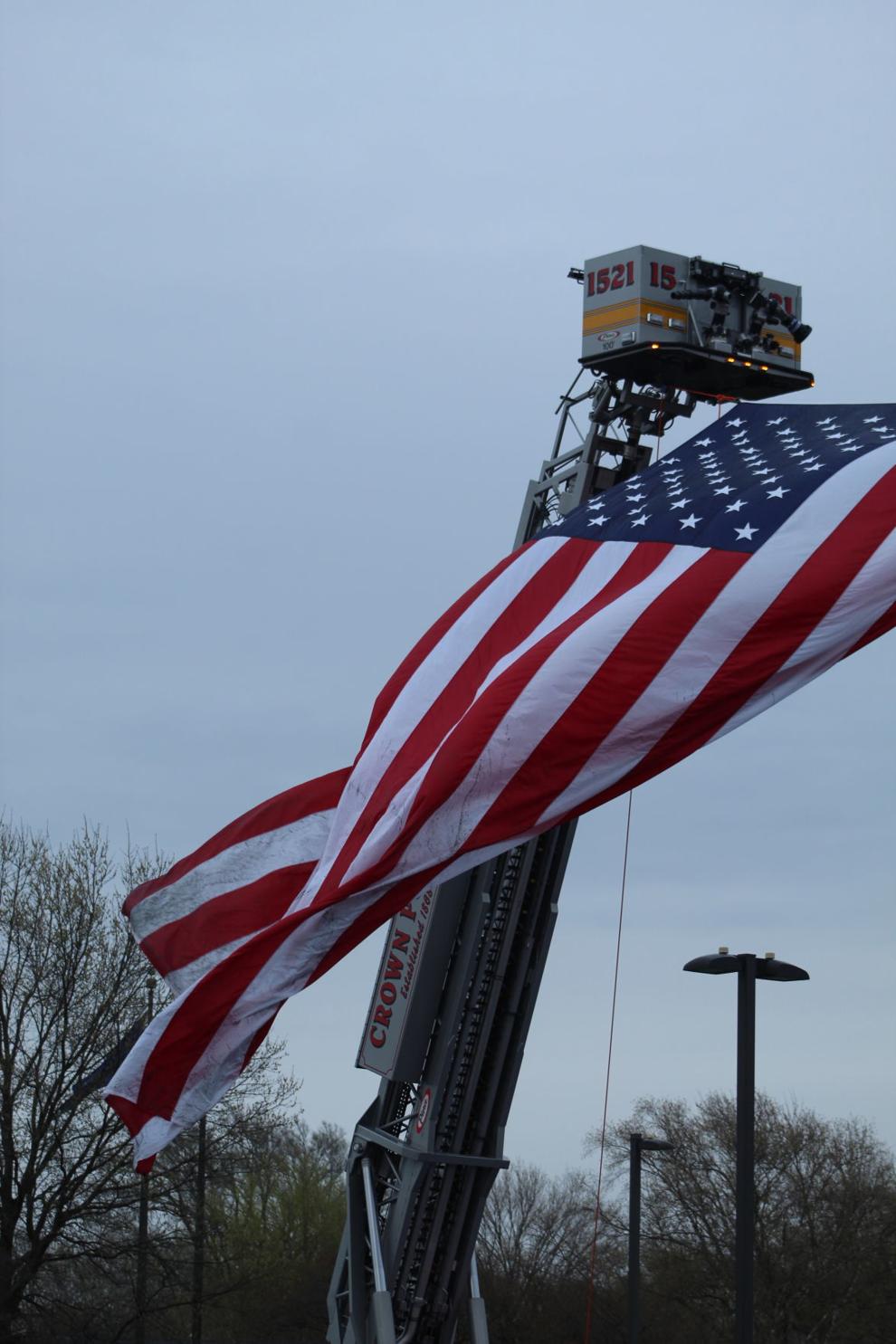 Appreciation parade for health care workers at Franciscan Health hospital in Crown Point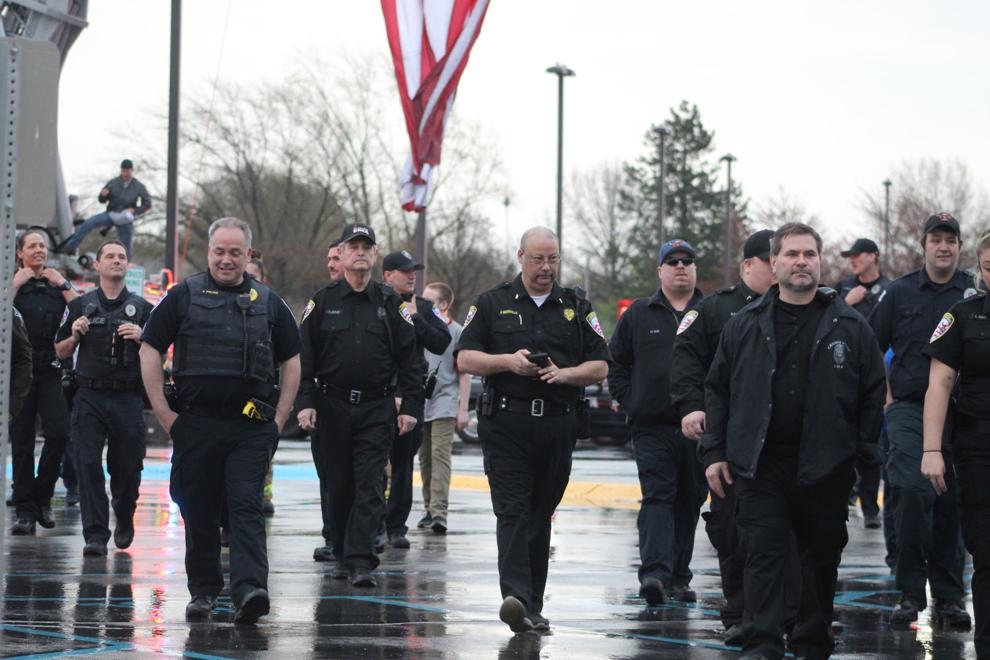 Appreciation parade for health care workers at Franciscan Health hospital in Crown Point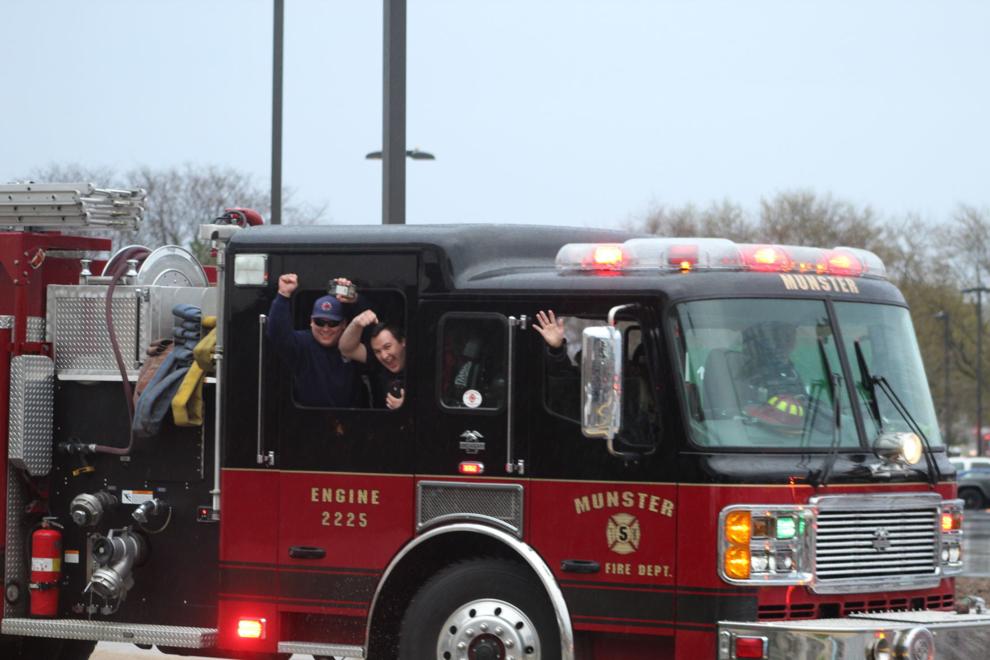 Appreciation parade for health care workers at Franciscan Health hospital in Crown Point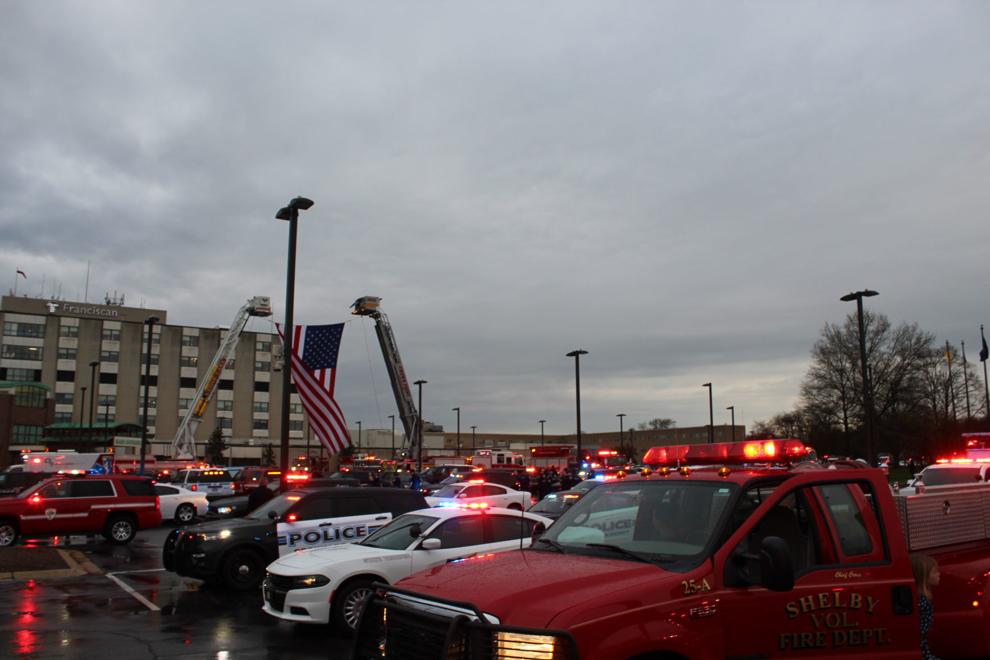 Gallery