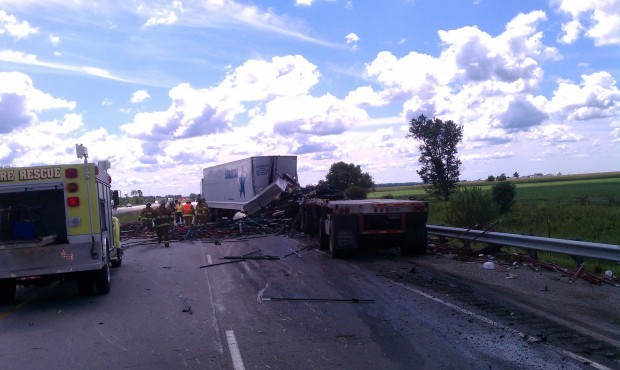 JASPER COUNTY| A semitrailer driver and his passenger were killed Wednesday morning in a wreck that shut southbound Interstate 65 for hours.
Dennis M. Mattern, 59, and Debra J. Moon, both of Manchester, Tenn., died of injuries suffered in the high-impact crash involving two other semis.
Preliminary investigation by Indiana State Police indicates Mattern was pulling a flatbed trailer south on I-65 when traffic slowed or stopped because of construction. Traffic was reduced to one lane.
Mattern didn't brake for traffic and rear-ended a box trailer, which then hit another semi ahead, police said.
The drivers of those trucks were not hurt. The accident remains under investigation.