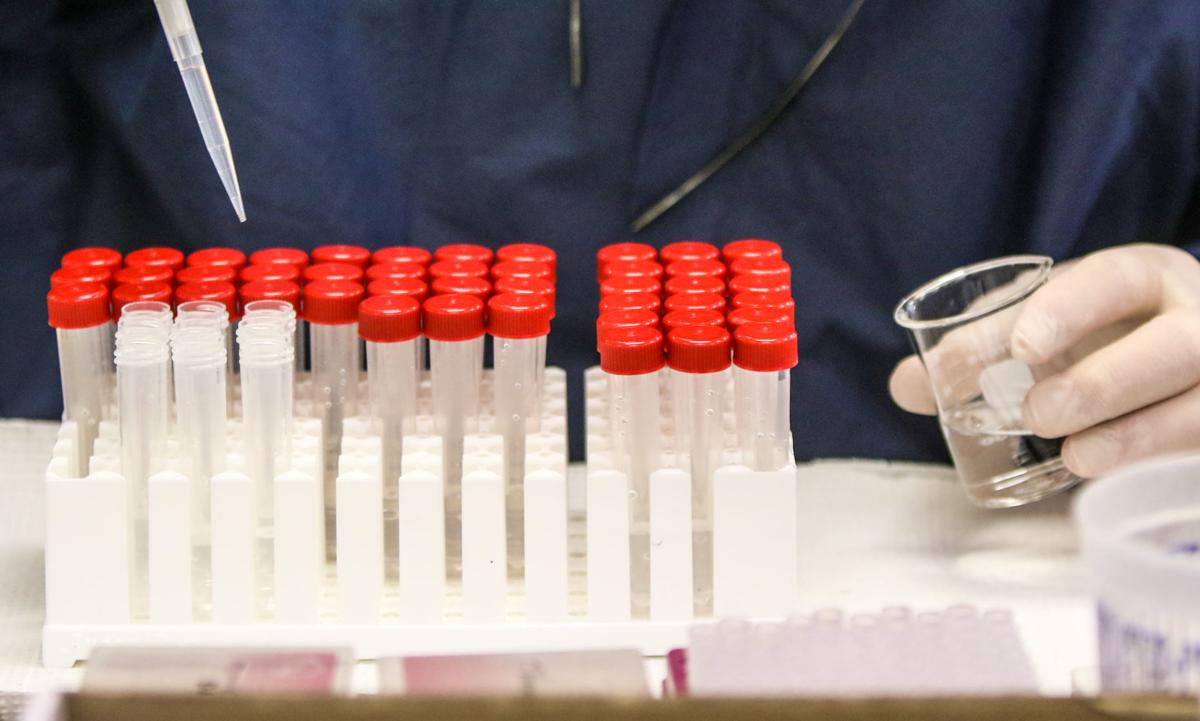 The Region experienced a reprieve from the death tolls caused by COVID-19 as no new fatalities were reported Sunday across Lake, Porter, LaPorte, Newton and Jasper counties for the first time since at least May 4, according to new data released by the Indiana State Department of Health, the Centers for Disease Control & Prevention, private laboratories and local health departments.
There was, however, still a slight rise in cases among the Region's most populous counties.
Lake County increased to 2,843 cases, up by 31. Porter County had six new cases for a total of 407. LaPorte County had three more for a total of 358.
Newton and Jasper counties' total cases remained at 71 and 43, respectively.
Total fatalities across the Region include 140 in Lake County, 15 in Porter County, 14 in LaPorte County, nine in Newton County and one in Jasper County. The Region had reported at least one death each day May 5 to Saturday.
One of the 15 deaths reported by Porter County officials was a probable case, according to local health officials. Probable deaths are those for which a physician listed COVID-19 as a contributing cause based on X-rays, scans and other clinical symptoms but for which no positive test is on record. ISDH reports 144 of these deaths across Indiana.
Porter County also reports 231 people have recovered.
To the east, neighboring St. Joseph County has 971 cases and 28 fatalities.
A total of 1,607 Hoosiers have died from the respiratory disease, up 11 from the previous day, according to ISDH. New fatalities were reported between Thursday and Saturday.
A total of 27,732 cases have been reported across Indiana, up from 27,280 the previous day, according to ISDH.
The Lake County Health Department reported the following totals for its communities: Hammond, 476; Crown Point, 314; Merrillville, 251; Dyer, 206; Hobart, 182; Schererville, 127; Munster, 115; Highland, 73; Griffith, 59; Whiting, 49; St. John, 48; Cedar Lake, 46; Lowell, 40; Lake Station, 35; Schneider, three; New Chicago, one. Totals include only residents of each community, not those being treated in medical facilities in those towns, officials said.
The Lake County Health Department lists 53 cases as "unknown" and 11 as "other."
Gary, which operates its own health department, had a total of 534 cases and 16 deaths, officials said Friday.
East Chicago, which also has its own health department, reported 243 cases and seven deaths on Friday.
The Porter County Health Department reported the following totals for its townships: Portage, 174; Center, 85; Washington, 47; Westchester, 31; Liberty, 19; Union 19; Boone, 12; Porter, seven; Pine, three; Pleasant, five; Morgan, four; and Jackson, one.
The LaPorte County Health Department reported the following totals for its communities: Michigan City, 82; LaPorte, 68; Westville, 15; Union Mills, four; Trail Creek, three; Kingsford Heights, two; and Rolling Prairie, two. Hanna, Mill Creek and Wanatah each had one case.
The Westville Correctional Facility has 174 positive cases, which accounts for more than half of LaPorte County's total. The Indiana State Prison in Michigan City has four cases.
Marion County remains the most-impacted with 8,303 cases and 477 deaths. Lake County ranks second in both categories.
A total of 177,243 Hoosiers have been tested across Indiana.
Data released Sunday morning by the state was up to date as of late Saturday. All data was provisional and subject to change as additional data is reported by county and local health officials, the state said. Totals included only those cases reported to the state.