A possible Region tornado is being investigated from Thursday's storms, the National Weather Service said.
A funnel cloud was reported in Lowell, as well as downed power lines, property damage, several fallen 30 to 40-foot-tall trees and residential property damage in the town, said meteorologist Stephen Rodriguez, of the National Weather Center Romeoville office.
"There's a possibility of a tornado that we are coordinating with the Lake County Emergency Management team in determining whether it was wind damage or tornado damage," Rodriguez said.
Lowell Town Council President Chris Salatas said he received no reports of a tornado touching down in town, and no town property was damaged.
But Salatas said there was plenty of damage elsewhere.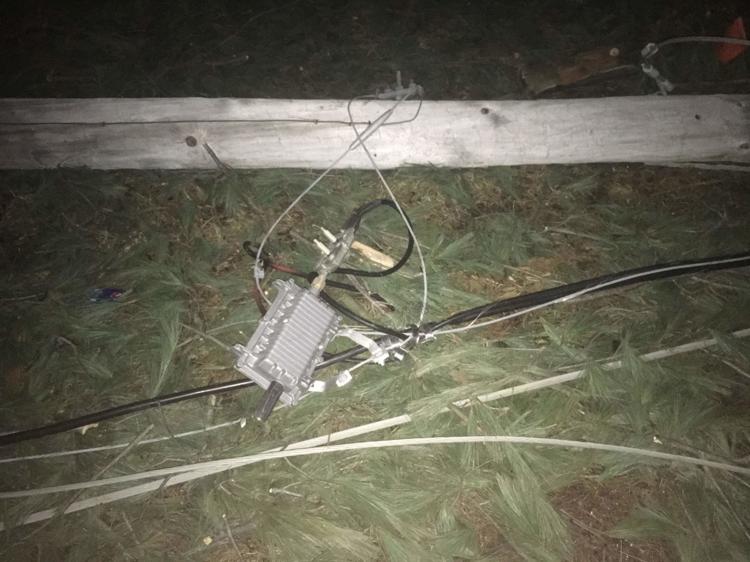 "We've had trees falling on houses, trees in the road," Salatas said.
Salatas said no injuries were reported, but the south side of town sustained the most damage. 
Salatas said street department crews would be out in the morning to continue removing debris from the streets. 
Wind caused extensive damage to solar panels on the property of Three Creeks Elementary School, 670 S. Burr St.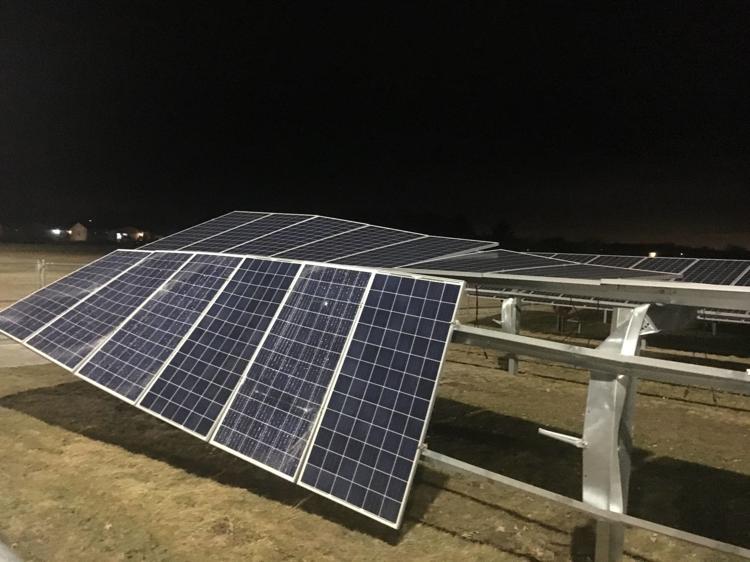 Angela Bursac, of Lowell, said she watched her fencing get ripped with incredible force from her yard. She grabbed her young children and put them in the bathroom in case a tornado was coming through.
"I've never been in anything like this," she said. "It hailed, and then it was sunny, and I heard this huge 'kaboom' and saw my fence flying across the street. It all happened so fast."
Bursac said utility damage forced her to turn off her gas power. She said no one was hurt.
"The whole fence was shredded," Bursac said. "Our roofing on the garage was torn up and we have a skylight now. Our house's siding and insulation was also torn out."
Rodriguez said the National Weather Service might send crews to areas of high damage in the morning to assess the cause of the damage.
Hail in parts of Lake, Porter and LaPorte counties were also reported.
Mark Lindemer, of Valparaiso, a volunteer for the National Weather Service, drove to an area about four miles north of Kouts and saw hail, heavy winds, heavy rain and hail the size of a dime. He said he didn't see a tornado or a funnel cloud.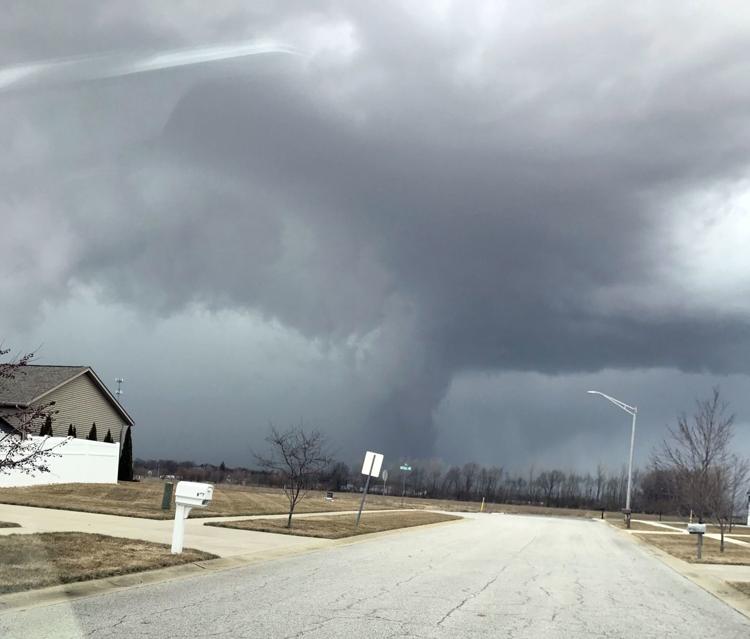 As strong winds continued, the possibility of more rain, hail and the possibility of a tornado still lingered into the late evening hours Thursday, meteorologist Chris Roller, of the National Weather Service Northern Indiana office, said. Hail as large as 1.25 inches was reported.
As of 8:30 p.m., the NIPSCO power outage map said there were 1,692 customers without power. Nearly 700 people in Hammond and more than 400 people in East Chicago were still without power Thursday evening.