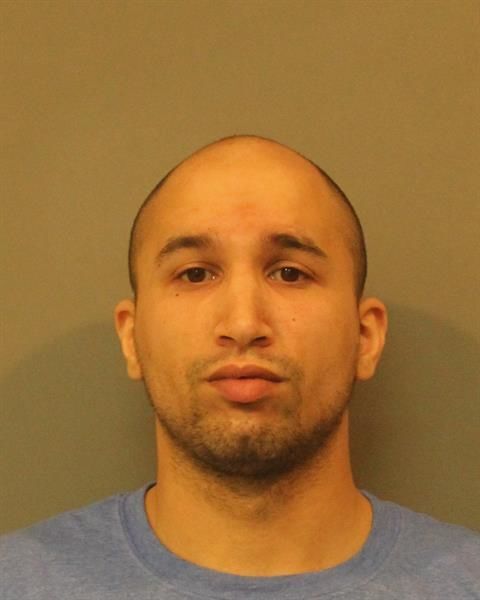 CROWN POINT — Jurors found Michael J. Tunstall, 27, of Knox, guilty Friday night of battery, aggravated battery and the murder of 5-year-old Daniel Holdcroft Jr.
Lake County Deputy Prosecutors Jacelyn Altpeter convinced a Lake Criminal Court jury that Tunstall fatally beat the child about the head and his body and may have smothered him as well.
"Daniel was a healthy, happy ... playful boy until he was locked in a room with that man," Altpeter said, pointing to Tunstall sitting at the defense table.
"Michael Tunstall murdered Daniel," she said in her closing arguments, summing up a week's worth of evidence.
She showed jurors graphic photos of the boy's bruised head and torso covered in adult bite marks that broke the boy's skin and left bloody marks.
Tunstall's defense attorney, Lonnie Randolph II, countered in his closing arguments, "It looks more gruesome than it really is." Jurors began deliberating shortly after noon Friday and came back about 7 p.m. with a guilty verdict on all counts.
Lake Criminal Court Judge Salvador Vasquez is set to sentence Tunstall June 16. He faces a maximum penalty of more than 45 years in prison.
The verdict climaxed a week-long trial in which jurors were immersed in the tragedy.
Emergency medical technicians for the Schererville Fire Department responded April 16, 2020 to an unincorporated St. John Township home where Daniel, his mother and Tunstall lived.
They found Daniel unresponsive. Altpeter argued the child was probably already dead by the time they arrived.
Tunstall told police last year the boy simply woke from a nap vomiting that afternoon, some time after the mother left for work and left Daniel in Tunstall's care.
He said he took the child to the bathtub where he became unresponsive, then called 911 and others in the house for help.
The child's aunt, who was downstairs, rushed up to the bathroom, saw the boy's lips and fingertips were blue and tried to resuscitate him.
Emergency workers took over the job of giving the boy chest compressions and rushed Daniel to Franciscan Health in Dyer where he was later officially pronounced dead.
Altpeter said an investigation determined the boy had suffered a ruptured left lung from multiple heavy strikes to his torso and head injuries that were likely caused by Tunstall hitting the boy with his clenched fist.
Randolph argued Friday overly energetic chest compressions may have caused the injuries to the boy's lungs, where a large pool of blood was later found during an autopsy.
He argued the boy may have died of asphyxiation from vomit that blocked his airways.
Tunstall told police he bit the boy while playing a game with him. "That's disgusting," Altpeter told jurors.
Altpeter said marks on the child's neck, lips and jaw may also have been signs the boy was smothered as well as beaten.
Tunstall's attorney argued there was no blood in the room and no one else in the house heard or saw Tunstall strike the boy.
He also argued there is reasonable doubt about Tunstall's guilt since police failing to look for DNA evidence or test others at the crime scene for possible links to Daniel's injuries.