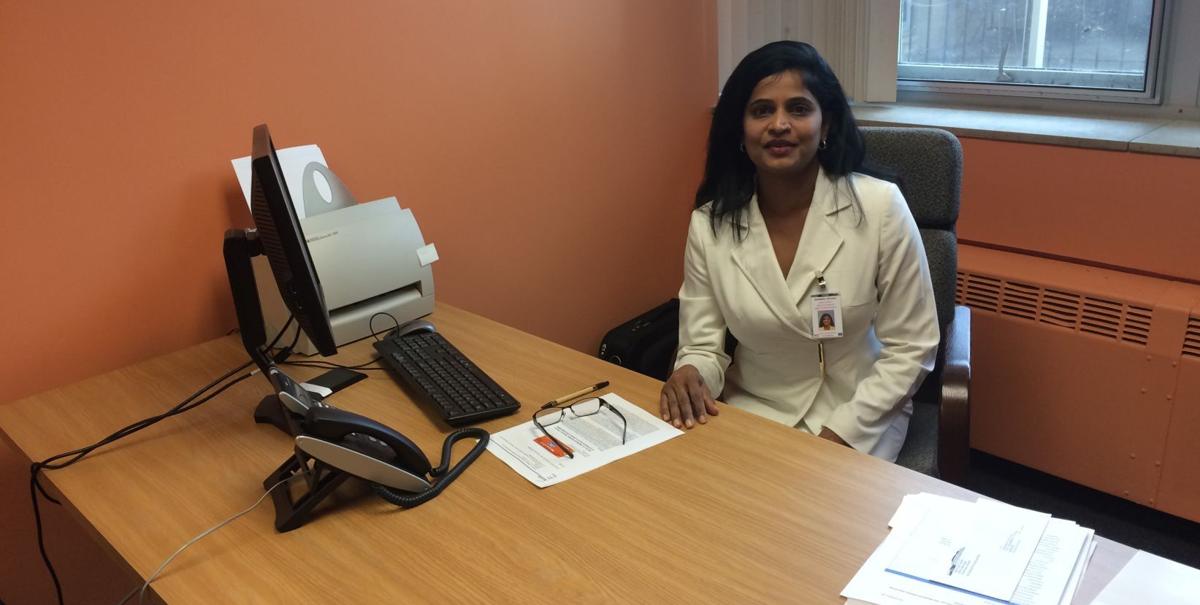 CROWN POINT — Lake County's response to the surging number of COVID-19 cases and hospitalizations is about to look more like Illinois' coronavirus mitigation strategy than the remainder of Indiana.
Dr. Chandana Vavilala, the Lake County health officer, issued an order Tuesday enacting new restrictions on business operations that are significantly more stringent than the "red" county standards recently imposed by Indiana Gov. Eric Holcomb.
The new restrictions, which are authorized by Indiana law and the governor's executive order, take effect Monday, and will continue in force until modified or rescinded by the county health officer.
Under the order, Lake County shopping malls and retail stores, including convenience stores and liquor stores, are limited to 75% capacity.
Restaurants and retail food establishments are limited to 50% indoor capacity, while bars and nightclubs only can admit 25% of their maximum capacity.
In addition, all restaurants, bars, nightclubs and retail food establishments must be closed and cleared of all customers between midnight and 5 a.m. every day of the week, according to the health officer's order.
Personal services businesses, including salons, barber shops, nail salons, spas and tattoo parlors, may remain open at full capacity but must serve customers by appointment only.
Meanwhile, gyms, fitness centers, and yoga, dance and martial arts studios are limited to 25% capacity, along with "non-essential" entertainment businesses, such as movie theaters, bowling alleys, marinas and rock wall climbing facilities.
Casinos are permitted to remain open with county health department approval. Likewise, office and religious buildings can stay open, but remote work or attendance is strongly recommended wherever feasible.
All elementary and high school sporting events, along with club and recreational league activities, are limited to participants, support personnel, parents and guardians.
The order also directs all individuals at businesses and workplaces, including manufacturing and industrial operations, to maintain at least 6 feet of distance from non-household members.
Employees and customers at businesses open to the public must wear a face mask to minimize the potential spread of COVID-19.
Schools are strongly recommended to follow the state's color-coded guidance to decide whether to remain open for in-person instruction or opt for remote learning.
The order additionally reminds Lake County residents to continue following standard COVID-19 prevention guidelines, including wearing a face mask, social distancing, regularly washing their hands, frequently cleaning often touched surfaces, maximizing ventilation in enclosed spaces, and avoiding shared food, drinks and utensils.
Vavilala also highly recommends families keep holiday gatherings small and limited to household members only.
In any case, social gatherings in Lake County cannot exceed more than 25 people absent an approved COVID-19 mitigation plan and special permission from the county health department.
The restrictions do not apply in Gary and East Chicago since each city is served by its own health department and health officer.
Ted Bilski, D-Hobart, president of the Lake County Council, said he supports the health officer's order, in part because he thinks Indiana lifted business restrictions too quickly following the initial peak of COVID-19 cases earlier this year.
"We have to have a compromise between public safety and the economy," Bilski said. "I think we err on the side of caution and we follow the expert's lead. And the sooner we cooperate, the sooner this COVID (stuff) is over with."
Lake County Commissioner Mike Repay, D-Hammond, said he understands the restrictions will be hard on many county businesses, but he believes Vavilala is acting in the interest of preserving the health and lives of county residents.
"The intent is not to hurt them (businesses)," Repay said. "The intent is to help them by getting us back into a situation where we can all enjoy them."
Lake County Public Health Order 20-02
Here are the schools adjusting plans due to COVID-19