The bomb squad was dispatched to a bridge over the Little Calumet River in Gary, where a fisherman reportedly hooked a potential explosive device.
The son of a Munster doctor who disappeared nearly nine years ago dismissed suggestions he seek help for his mother as she lay naked in a bath…
The family of a woman found dead after a house fire Saturday is asking for help finding her cat, which is believed to have escaped during the blaze.
Emergency managers for the Gary Community School Corp. recommended closing the historic Gary Roosevelt building earlier this month. Now, the t…
Walter D. Givens, of Gary, was arrested Jan. 22 after he returned to the crime scene in a brown van, was pointed out by a witness and led poli…
When police searched his home, they found clothing that matched what was worn during the robberies, records say.
Police say two men are accused of walking out of the store with $2,000 in merchandise. 
Police say the chase ended when the juveniles' vehicle hit a parked car and three took off on foot. While two were taken into custody, one is …
He was sentenced in August for strangling a 38-year-old woman to death and taking off in her car. Her sister would later find her body.
Police are asking for help in identifying a man accused of stealing from a store in the U.S. 30 corridor. 
Police say they arrested two people overnight who were suspected of breaking into cars and homes in St. John. 
Police are responding to several crashes tying up traffic on southbound Interstate 65 Monday morning.
Here are the recent bookings by the Lake County Sheriff's Department.
When Miguel first started his recovery process, it looked bleak. Julie recalls a doctor telling her after everything his body went through, sh…
CROWN POINT — A Gary man awaiting trial in a 2015 attempted murder case was wanted Friday on charges alleging he shot into two homes Jan. 21 a…
Jenny Tomson, 44, of 754 Trenton St. in Crown Point, was found by firefighters as they conducted a search of her house following the blaze, of…
PORTAGE — An 82-year-old Gary man is missing and endangered, Portage Police say.
Bakers Square has shut the doors on two Region locations. The Schererville restaurant is the only location that remains open.
Hobart resident Natalie Padilla, a Marine Corps veteran with disabilities, was ecstatic when she was reunited with her 18-month-old dog, Dart.
MERRILLVILLE —Strack & Van Til customers raised $194,774 for Food Bank of Northwest Indiana during November/December Checkout Challenge.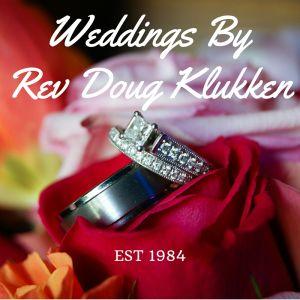 Weddings by Rev. Doug Klukken - NWI Wedding Officiant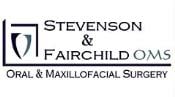 Stevenson and Fairchild OMS
A Porter County judge ruled in favor of Lake County government this past week, putting an end to a 2017 lawsuit that initially targeted County…
A house fire broke out Saturday afternoon in Crown Point. A woman was found dead in the house by firefighters.
Town Council President Gerald Swets said the "right" candidate is someone who has experience managing a town and municipal and finance experience.
Police began searching for the girl Saturday afternoon after she was reported missing by her family.
A single-car crash partially blocked the ramp Saturday afternoon, Indiana State Police said. 
The Commission for Higher Education's School and Community Partnership Grant offers up to $5,000 in funding for programs supporting career and…
State officials are looking into a September school enrollment promotion offered by the Gary Community School Corp. that appears to violate st…