A handful of other people in the house, including children, were uninjured in the shooting that occurred around 2:30 a.m. Tuesday, according t…
A Hammond man with two 15-year-olds in his vehicle allegedly led Crown Point police on a drunken, high-speed chase from the Old Courthouse Squ…
A pickup truck crashed into a house in Hammond's Hessville neighborhood Monday evening causing damage to the front of the home and flipping th…
A 30-year-old Hebron man died Friday night after his motorcycle collided with a semi-trailer on State Road 2 near the entrance ramp to Interst…
Hobart Police Department investigators believe the pickup is a GMC or Chevrolet from model year 1989 to 1998, although they suspect it is a 19…
Drivers are reminded to be alert and drive slowly near where crews are working, to closely follow traffic signs, and to allow for extra time w…
Various agricultural vehicles — including tractors, combines, grain carts, grain wagons and large trucks — are set to become fixtures on rural…
Two men were shot and killed Friday night in separate incidents at homes in a Ford Heights, Illinois, subdivision just north of U.S. 30 and we…
An Illinois woman turned 88 cents into more than $126,000 Saturday when she hit the grand jackpot on a slot machine at the Hard Rock Casino No…
One woman with a megaphone alternately announced "God loves you" and "Trump loves you" to people attempting to patronize the businesses on the…
A 7-year-old boy is set to be reunited with his father after an Amber Alert issued Saturday afternoon helped locate the child in Ohio.
The 61-year-old Ann-Arbor, Michigan, fast-food chain is building a 111,734-square-foot processing facility in the northeast corner of the Amer…
Daniel S. Waldrop, 46, was charged with one count of child molesting, a level 4 felony, and one count of sexual misconduct with a minor, a lev…
Deandre T. Teamer, 27, had not yet entered pleas to two counts of child molesting, a level 4 felony.
Police are asking for the public's help in locating two missing 17-year-olds who have not returned home since late last month. Police said the…
The Indiana State Police said the 25-year-old woman suffered "serious life-threatening injuries" in the crash that occurred about 1 a.m. Friday.
VALPARAISO — Ivy Tech Community College President Sue Ellspermann urged women and minority groups to shatter the glass ceiling.
Xavier R. Jones, 30, of Gary, is accused of kicking his way into an apartment in the 500 block of South Vermillion Place in Gary on April 4, 2…
A St. John police officer bitten by a Lake County police dog is suing Sheriff Oscar Martinez.
U.S. District Court Judge Philip P. Simon sentenced 29-year-old Reynaldo "Sneaky" Robles Tuesday to 14 years in prison.

Midwest Express Clinic / Crown Point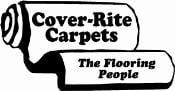 Cover-Rite Carpet & Design Center
Jahmal Sanders, 26, was offered a plea agreement that called for a 20-year prison sentence, Lake Criminal Court records show.
Any neighbors with video footage of the suspects or their vehicle is asked to contact Officer Nolan Archer at 219-836-6672 or narcher@munster.…
The shooting marked the third in Gary within about 24 hours, police Cmdr. Jack Hamady said.
The Munster Police Department released a surveillance image of the two men and asked anyone who is able to identify them to contact Detective …
HAMMOND — A Region man is pleading guilty to possession of child pornography and attempted sexual abuse of children.
A 20-year-old Crown Point woman died unexpectedly Tuesday at her apartment near the campus of Indiana University in Bloomington.
Rob Dowling, 52, died Monday at Franciscan Health Crown Point. His death was the result of complications from COVID-19, according to the EMS a…