Here are the recent bookings by the Lake County Sheriff's Department.
Three more Region residents died from COVID-19, according to updated statistics provided Sunday by health officials.
DG Properties Taft, LLC, which owns the plaza in which the Strack & Van Til was once located, is asking the town to approve a use variance…
Whose faces and stories are behind the more than 12,000 Hoosiers killed by COVID-19 since March 2020. A year after the pandemic began, The Tim…
The driver, the sole occupant of the car, suffered minor injuries and was taken to a local hospital.
His disappearance was reported to the Merrillville Police Department and anyone with information on his whereabouts is asked to call the stati…
Around 4:30 p.m. firefighters were called to the 6300 block of Harrison Street for a house fire, said Merrillville Fire Department Deputy Chie…
Having a contract in place by then should allow paving to start as soon as asphalt suppliers are ready to provide materials to the contractor,…
The council made an agreement with NIES Engineering, Inc., to help write a request for contractor proposals for a townwide replacement of the meters.
Four additional COVID-19 deaths were reported across the Region, according to updated statistics provided Saturday by health officials.
All of these adorable animals are up for adoption.
Gary Police responded Friday to the area of Clark Road and Industrial Highway for a crash involving two cars and a semitrailer.
Anyone with information on the suspects' identities is asked to contact the Munster Police Department Detective Nolan Archer at 219-836-6672.
Officials from the Department of Corrections said no foul play is suspected at this time. 
Three additional COVID-19 deaths were reported in Lake County, according to updated statistics provided Friday by health officials.
Around 2:30 p.m. first responders were called to a single-family home in the 500 block of Wirtz Street, said Crown Point Fire Rescue Capt. Rya…
Police are searching for two people suspected of breaking into a vehicle, stealing a purse from inside and charging over $2,000 to the owner's…
No one was injured during the fire, an official said.
A Gary man is wanted on charges he broke into a woman's house, grabbed and pointed a gun at one of her children, then beat her and pulled a cl…
These top academic seniors all earned a 4.0 or above GPA. These grades also determine valedictorian and salutatorian.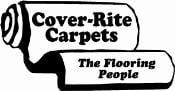 Cover-Rite Carpet & Design Center

Midwest Express Clinic / Crown Point
The man told police he was wounded in an alleyway near 15th Avenue and Clark Road.
The Indiana Department of Environmental made an announcement asking the public to stay away from the Hammond lake until the investigation is c…
"We believe that this investment will increase academic performance in our secondary schools," said Sean Kinsey, athletic director at Morton H…
The Lake County Council will not establish a purchasing agent for the sheriff's department until its legal dispute with the Lake County Commis…
Police, police dogs and a Lake County sheriff's helicopter are searching the area of 97th Place and Merrillville Road and as of 2:30 p.m. the …
Three localities in Lake and Porter counties bested dozens of competitors to win a share of the $30 million available in the second round of I…
The 32-year-old Gary man was traveling eastbound on the interstate when someone shot into his vehicle near the exit to Central Avenue, Indiana…