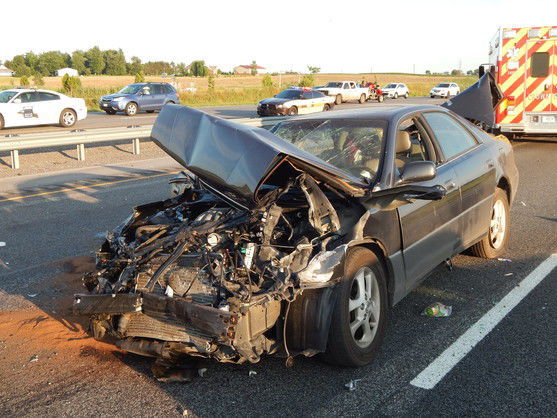 Two people were taken to a local hospital Saturday night after a single-car rollover crash on Interstate 65, just north of the Lowell exit.
Driver Ariel Enzian, 18, of Hammond, and passenger Dylan Boots, 18, of Morocco, were both taken to Franciscan Health hospital in Crown Point with non-life-threatening injuries, Indiana State Police said.
Enzian was driving a 2001 silver Lexus when the car overturned and went into the center median, police said.
It was unclear what caused Enzian to lose control of the car, police said.
The crash created a debris field across all lanes of northbound and southbound I-65, causing a temporary closure for cleanup.
Be the first to know
Get local news delivered to your inbox!