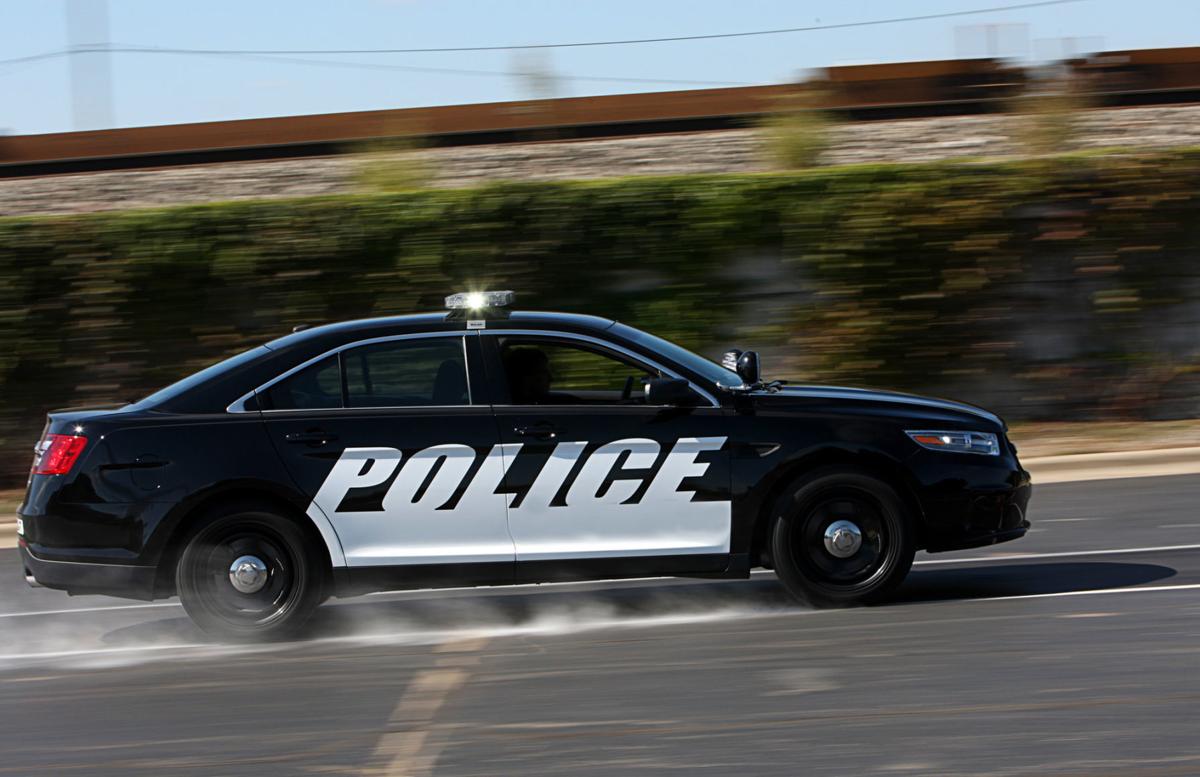 GARY — A Gary man is suing two police officers in federal court, claiming he was unlawfully searched and arrested July 3 under a false claim he was speeding in his neighborhood and his car reeked of marijuana, records show.
The American Civil Liberties Union is representing Justice Freeman, of Gary, according to U.S. District Court records. Listed as defendants are D. Gutierrez and K. Dowdell, of the Gary Police Department.
The suit alleges that officers ordered his car to be towed after the stop and subsequently auctioned off for his failure to pay $2,000 in fees.
Representatives from ACLU of Indiana could not immediately be reached for comment. The suit contends Freeman's Fourth and Fourteenth amendments have been violated for the unlawful search and seizure and deprivation of due process.
Court records show Freeman was charged with disorderly conduct in connection the July 3 traffic stop, allegedly for yelling to his fiancé who stood outside their home nearby that the officers had beaten him.
Freeman left his house in Gary's Dorie Miller area a little after midnight July 3 to run an errand at a nearby gas station. 
When Freeman activated his turn signal to turn south on Main Street at an intersection, he noticed several cop cars traveling a short distance behind him, records show. Freeman said he felt "unnerved" when he observed squad cars speeding up significantly so after traveling less than a block Freeman headed back to his house and parked along the curb.
"Although Mr. Freeman was already parked at the time that he saw the emergency lights, he knew that he was being 'pulled over' or stopped by the police. He therefore did not exit his vehicle, and he did not feel free to leave or otherwise end the encounter. A reasonable person would not have felt free to leave or otherwise end the encounter," the suit states.
After Freeman handed Gutierrez his identification, Gutierrez immediately asked: "Where (sic) the weed?" court records allege, to which Freeman replied there was none.
Gutierrez then ordered him out of the car, records show. As Freeman repeatedly asked why he was pulled over, Gutierrez allegedly struck him in the head, told him to shut up, grabbed his shoulders and pressed him against the vehicle while conducting a search of his person, records alleged.
Once in handcuffs in the cop car, Freeman shouted to his fiancé, who was nearby at their home, that he was being beaten and to call 911, records state.
A third officer on scene allegedly threatened the fiancé with arrest if she didn't stop recording and go inside. 
Despite the car being parked outside their home, police called for his vehicle to be impounded and towed away and cited him for speeding, records show. That citation was later dismissed, the suit alleges.
Police did not find any marijuana or other illegal items in his vehicle, records show.
After Freeman yelled to his fiancé, Gutierrez said his shouting warranted an arrest for disorderly conduct, the suit alleges.
Freeman said he could not afford the $500 fee quoted to him on July 9 to retrieve his car, and he's accrued $2,000 in storage fees since that time.
The Gary Police Department informed Freeman in a letter Oct. 26 that his vehicle would be auctioned off by Nov. 16 if he didn't claim it.
The city removed the vehicle from auction after receiving word of a possible lawsuit, records show.
Freeman alleges he has suffered emotional distress and physical pain from the officers' actions and has demanded a jury trial.
The officers named in the lawsuit are reserve officers who work security for the Gary Housing Authority, according to city attorney Rodney Pol. He declined comment on the suit. 
The Gary Police Department could not immediately be reached for comment.