CROWN POINT — He spent some of his final moments enveloped in darkness and smoke, but the light 20-year-old Julian Tinoco brought to those who loved him will never die.
As Julian's family and friends gathered Friday in preparation for a celebration of what would have been his 21st birthday, they recalled his generous and loving spirit.
"He was a very special human being," said Jessica Sanchez, Julian's girlfriend of more than three years. "Someone who looks at every single human and just thinks about what they love the most. He did that for everybody he encountered. All his friends, his family. He was just very sweet."
Julian, of Winfield, died Dec. 10 after Richard Westerhoff, 30, of Lake Station, crossed a center line and struck three vehicles on 109th Avenue near Deer Creek Drive, Winfield police said.
Also injured were two other drivers and Westerhoff, who is facing criminal charges alleging he had alcohol, cocaine and marijuana in his system when he caused the crash.
Julian was on his way home that night. Ever diligent at work and school, he wanted to be prepared for college classes in the morning, said his mother, Yolanda Coriano.
"He might not have attended church, but he walked through life as a Christian, as God would want his children to do," she said. "He set an example."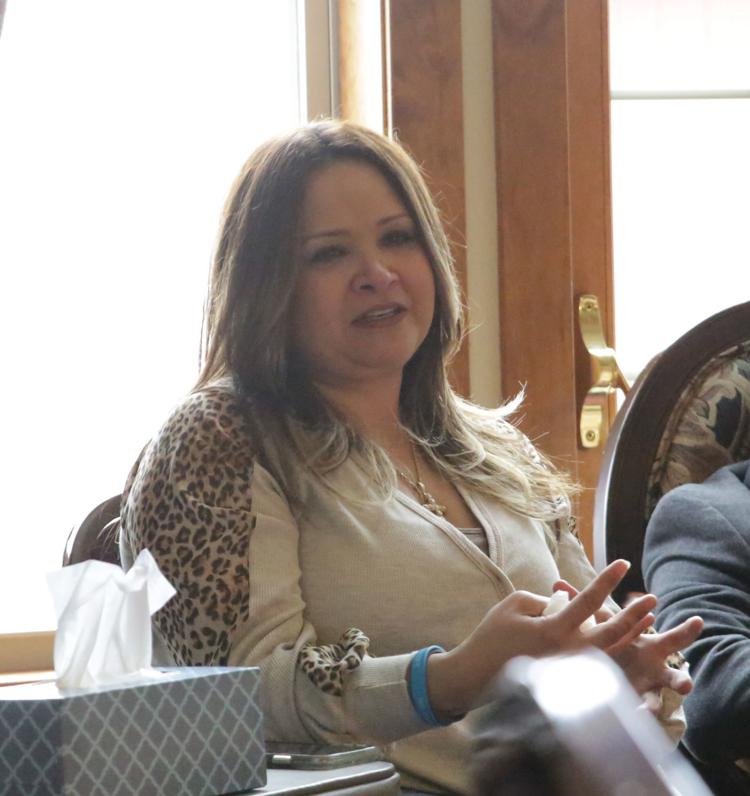 She hopes her son's legacy is to inspire others to follow that same path.
As Coriano talked about her son, she wore the cross pendant Julian had on the day he died. It was his favorite piece of jewelry, she said.
Cristiano Muniz, Julian's 8-year-old brother, wore one of his angel pendants.
Julian always was drawn to crosses and angels, his mother said. 
"That's how I have come to know he really was angel-sent," Coriano said. "He had a purpose. He didn't know it. We didn't know it. But he did."
As the family gathered, Rusty Fosnaugh arrived with a bouquet of flowers for Coriano.
Fosnaugh was on his way to work Dec. 10 when he heard a loud bang behind him, looked in his rear-view mirror and saw "complete chaos."
He knew something terrible had happened and stopped to help. He heard screams as he ran, checking on the injured. 
Julian was still breathing, and Fosnaugh eventually remained by Julian's side.
"I held his hand. I just talked to him like a young person would talk to a young person," he said. "Like, 'Hang in their, bro. Help is here.'"
Julian was taken to a local hospital, where he later died.
That night haunted Fosnaugh for a time, before he spoke with Julian's mother.
"I could hear the screams and all that," he said. "It was just complete darkness and smoke everywhere. Like a horror movie."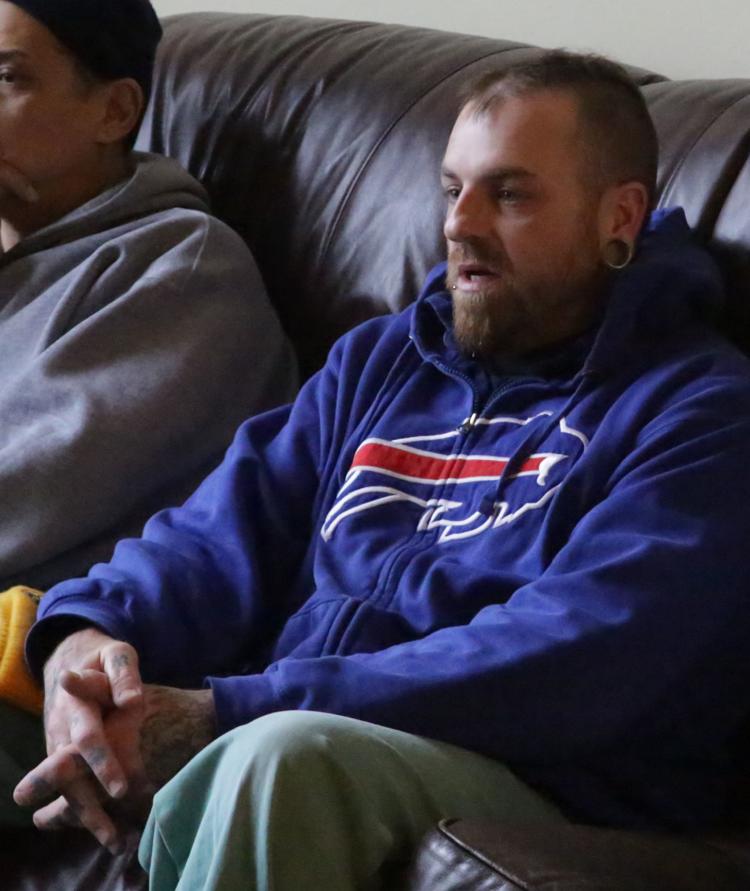 Fosnaugh said he's happy he was able to give Coriano a sense of closure, by letting her know he was there for her son.
"You never want your child to be alone or to be in pain," Coriano said. "So Rusty has helped me get peace, because he happened to be there."
Sanchez, Julian's girlfriend, said she hopes that by talking about Julian's death, more people will come to understand the consequences of drunken and rugged driving.
Keep reading for FREE!
Enjoy more articles by signing up or logging in. No credit card required.
"It's not just getting in a car. It's not a video game. It's real life," she said. "There are consequences for every action."
Julian's family and friends will move forward, but the pain will never end, she said.
"Not that I want anyone else to feel this pain, but maybe they can prevent it by seeing what we have to go through."
Coriano wrote a letter to the Winfield Town Council about conditions along 109th Avenue. Julian might have survived if he had been able to pull off onto a shoulder, which currently doesn't exist, she said.
"I am concerned about other people's lives," she said.
At least two more crashes have occurred in the same area since her son's death, including a four-car wreck in January, she said.
"We came upon it," she said. "That was really hard to see."
Julian lived with his father, Jose Tinoco, in Plainfield, Indiana, through middle school and part of high school, moving to Northwest Indiana for his senior year. 
Every other week, he returned to Plainfield to visit his father; stepmother, Kathleen Tinoco; and three siblings, Jaylee, 7, Joaquin, 6, and Josiah, 2.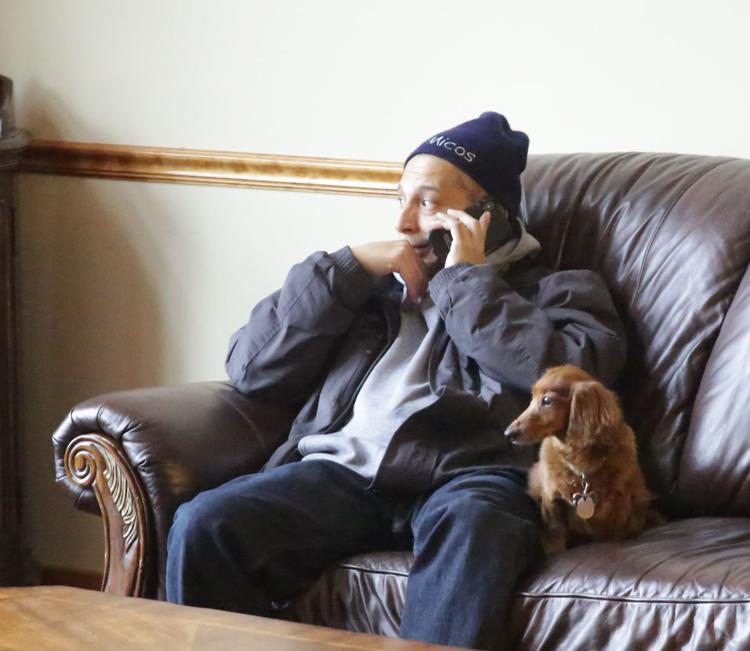 Julian planned to be an entrepreneur and follow in his father's footsteps by owning his own sealcoating business. He would have graduated in May with a business degree from Ivy Tech Community College.
His father could always count on him to help with the business. 
"Quiet individual. But always listening. Even though you thought he wasn't, he was. He was listening," father Jose Tinoco said. "Very smart kid. Very intelligent kid. Very good with numbers. Very caring soul."
After Julian's death, his parents were comforted to learn of a side their quiet, conservative-spirited son had shown to friends but not fully revealed to them.
When 19- and 20-year-olds say they looked up to Julian, "I think that says a lot," father Jose Tinoco said.
The family has felt a great emptiness, grandmother Estela Coriano said.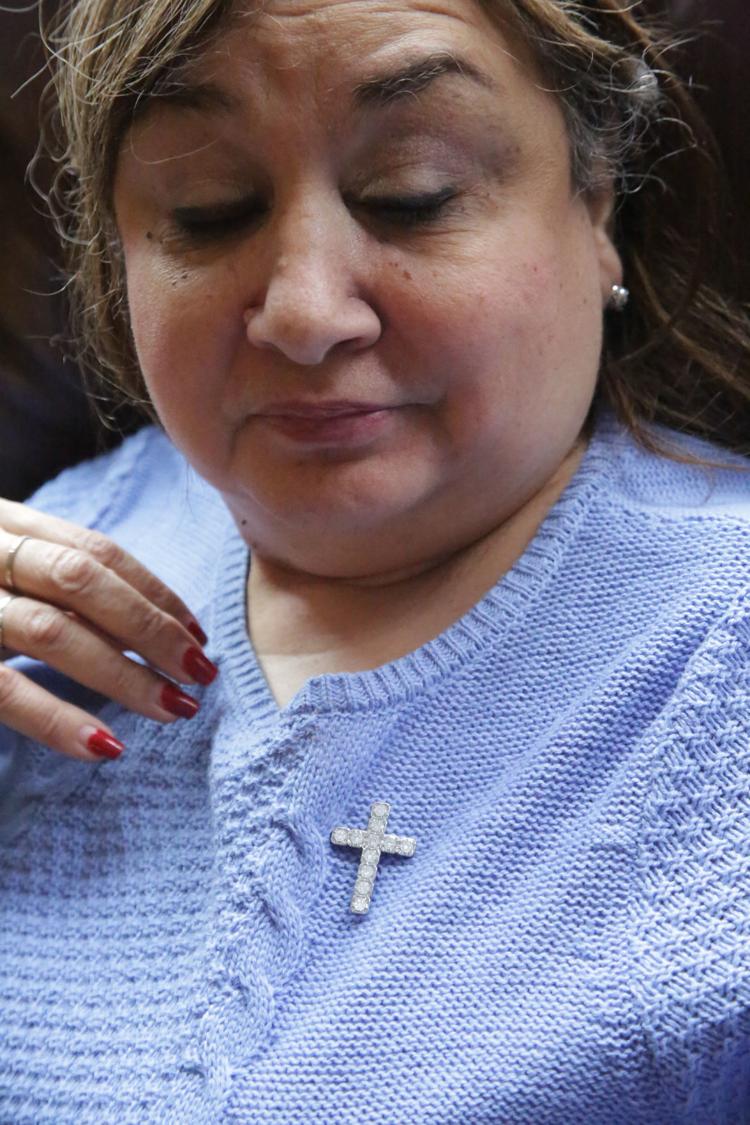 Julian's older brother, Jose Tinoco, 24, will accept Julian's degree during commencement in May, but remains traumatized from the loss.
"That's how much I love him," Jose said. "We were just becoming adults together. The bond that we had — it was more than friendship. It spoke to how genuine of a person he was. He was always there for me."
After Julian died, Yolanda Coriano found a pair of Air Jordan shoes Julian intended to give to his younger brother Cristiano and notes in Julian's phone about gifts for other family members. Knowing he was thinking of them brought her peace, she said.
As aunt Leticia Davis and others talked about how their faith has guided them, they took solace in knowing God had a purpose for Julian.
"When Julian died, some of my heart died with him," 8-year-old Cristiano said. "I didn't want him to die at all."
Westerhoff, the man charged in the crash, is again seeking a bail reduction. Family members said going to court has been difficult.
Coriano was not sure the maximum 12-year prison sentence Westerhoff is facing would be a just sentence.
"We are forever changed," she said. "My heart is forever broken."