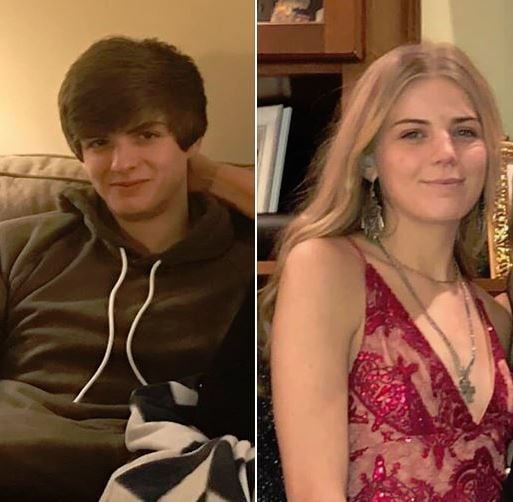 A suspect is in custody in the case of two missing Lake County teenagers after police located a burned out car in south Porter County Saturday, police there said.
The Porter County Sheriff's Department and Valparaiso police now are working with the St. John and Cedar Lake police departments in the case of the teens, who were last seen Feb. 25.
Porter County detectives declined to elaborate on who has been taken into custody in the case, noting more information would be released "when formal charges are filed."
Thomas M. Grill Jr., 18, of Cedar Lake, and Molley R. Lanham, 19, of St. John, were reported missing by their families last week, prompting the St. John Police Department to open an investigation.
Grill and Lanham were believed to possibly be traveling in a black 2012 Honda Civic four-door with Indiana license plate RY9007, police said.
It was possible they could be in Valparaiso or the New Lenox, Illinois, areas, St. John Detective Cmdr. Steve Flores said late last week.
Anyone with information about their whereabouts should contact the St. John Indiana Police Department at 219-365-6035 or the Cedar Lake Police Department at 219-374-5416.
Be the first to know
Get local news delivered to your inbox!