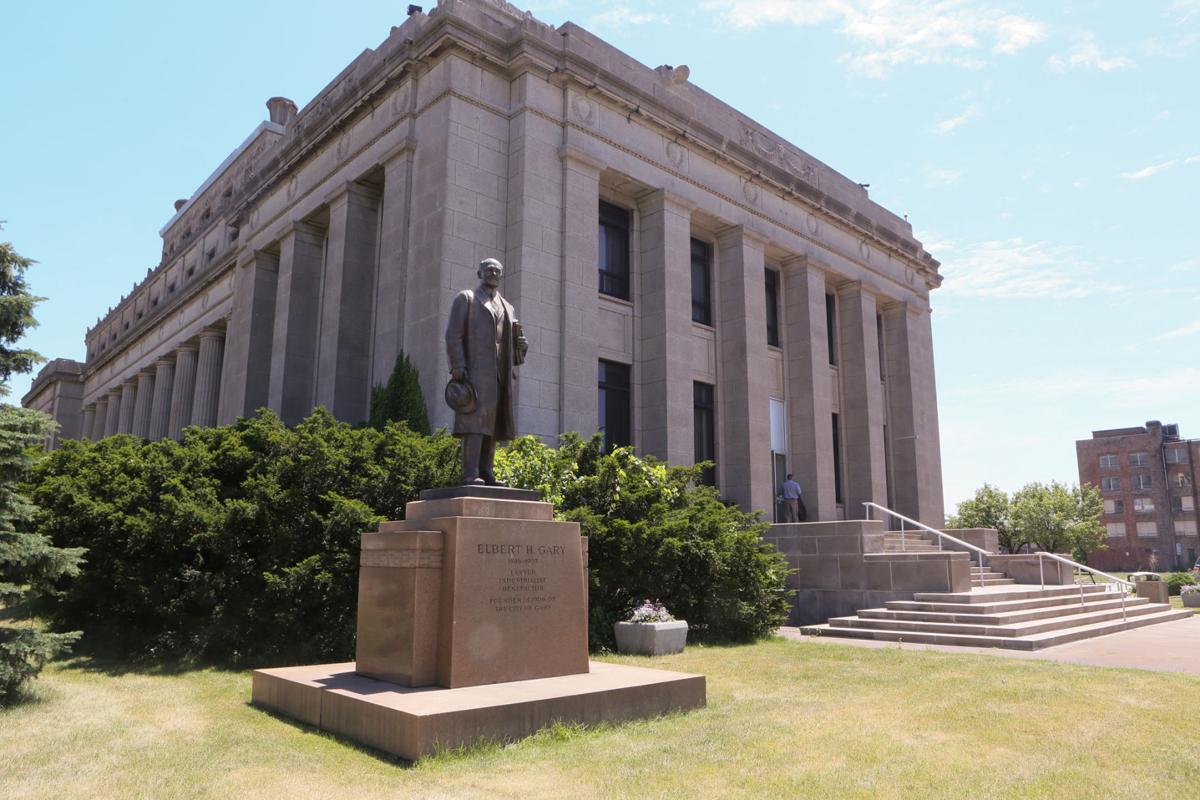 GARY — The Gary Common Council has begun reviewing the mayoral administration's proposed budget for 2021.
It's Mayor Jerome Prince's first time crafting a budget with his team for the cash-strapped Steel City. 
The proposal, discussed at recent Gary Common Council budget hearings, includes salary increases for some key personnel, staff reductions, and bottom line budget decreases in the police and fire departments that leaders say aim not to disrupt public safety.
The city's proposed 2021 budget includes $55 million in the General Fund, $9.6 million to cover fire and police pensions, and $23.8 million to fund the operations of the police and fire departments and their respective civil service commissions, records provided to the Gary Common Council show.
The mayor's chief of staff, Arlene Colvin, who also acting city controller, said she anticipates a revenue shortfall of about $3 million next year, taking into account an increase in projected property tax collections.
But she hopes additional cuts will bring that down to $500,000.
The proposed Gary Police Department salary budget comes with significant cuts — from $9.6 million to $8.4 million. Much of that is due to the city paying for 15 patrol positions out of another fund to reduce the burden on the city's General Fund, and eliminating 15 other patrolmen positions.
Nine patrol positions are open and have the option of being filled.
Colvin said the administration is trying to balance overtime needs with a realistic hiring timeline due to pending retirements and other factors.
"We've left some openings so they can add additional officers, not a whole lot, and replace retirees. We're trying to balance all of that … I know it's not ideal but probably best come up with," Colvin said to the Gary Common Council during this week's budget hearings at City Hall.
For many years now, the police department has always been budgeted for about 200 officers, though the headcount, in actuality, has hovered anywhere from 160 to 175 in recent years.
The city's fire department budget is being reduced from $9.3 million to just over $8 million; however, some council members questioned if the administration is underestimating the need for overtime in 2021.
Year-to-date, the fire department has spent $1.1 million in overtime in 2020, but only budgeted $500,000 for next year, according to city staff.
"What's the contingency plan?" Council President William Godwin, D-1st, said.
Fire Chief Sean O'Donnell said by converting some positions, he hopes to hire as many as 20 firefighters next year, which he says should lead to an reduction in overtime costs.
Perhaps the largest salary increase in the budget is for Eric Reaves, executive director for Community Investment. Reaves also is senior adviser to mayor Prince, and has headed up the parks department on an interim basis since April.
Reaves, as head of Community Investment, oversees department heads in zoning, planning, economic development, and code enforcement. He also oversees data and analytics.
The administration is proposing a pay hike from $70,000 to $90,000 for Reaves' community investment leader role.
This year, Reaves received $30,000 for leading the parks department, too, which amounts to a little less than half the parks superintendent's typical annual salary.
"But I don't intend to stay in this (parks) position past December," Reaves said, who noted his executive assistant is shadowing him to learn the role and will be a strong candidate when the city begins its search for a new parks superintendent.
While many departments' budget bottom lines remained unchanged from last year, several include salary increases for key staff made possible by job elimination and other adjustments.
The Common Council's proposed $470,624 budget includes cost-of-living salary increases from $28,727 to $30,163 for all council members, while eliminating a $6,000 intern position. The officer manager salary is decreasing by $2,880 to $45,000.
Per state statute, the city must present a budget by the state's Nov. 1 deadline.