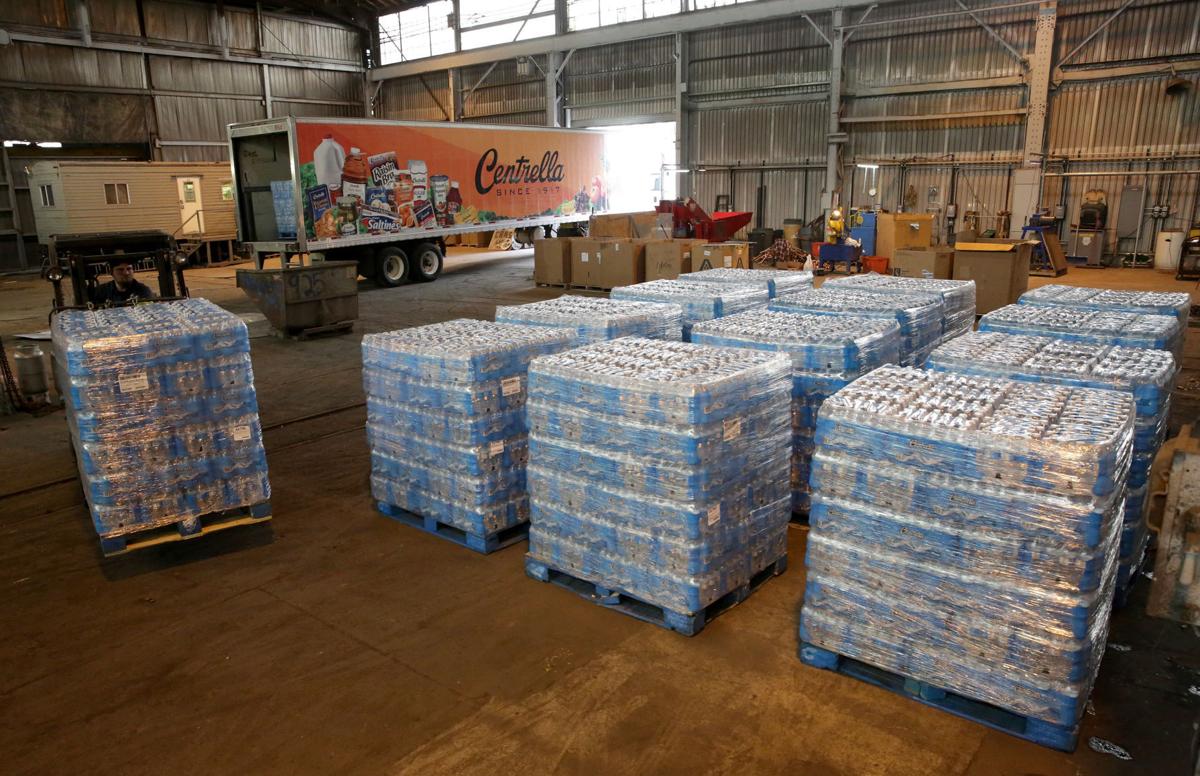 East Chicago residents and their attorneys pushed state officials last week to do more to address concerns about lead in the city's drinking water, and to help residents dealing with a cleanup of lead- and arsenic-contaminated soil in the city's Calumet section.
Residents and attorneys with Northwestern University Pritzker Law School's Environmental Law Clinic and the Natural Resources Defense Council met May 23 in Indianapolis with representatives of the Indiana Department of Environmental Management, the Indiana Finance Authority and Gov. Eric Holcomb's office. Residents' attorneys said they appreciated the dialogue but left the meeting with a number of questions.
IDEM officials told residents that the department recently tested drinking water at 71 homes, mostly outside the USS Lead Superfund site in the Calumet section, and turned over data to East Chicago, said Anjali Waikar, attorney with the Natural Resources Defense Council. IDEM also agreed to share the data with residents, she said.
"Our concern is that while the city may be in compliance with the applicable law, the drinking water may still contain unsafe levels of lead," Waikar said.
East Chicago has been in compliance with the U.S. Environmental Protection Agency's Lead and Copper Rule since the early 1990s. However, EPA last year found drinking water lead levels above 15 parts per billion at 18 homes within the Superfund site as part of a pilot study.
The Lead and Copper Rule, which sets the unsafe standard for lead levels at 15 ppb, is more than 20 years old.
The testing method EPA used is more robust than the method the city has used under the Lead and Copper Rule. Flint, Michigan, and Washington, D.C., also were in compliance with the Lead and Copper Rule before concerns about their drinking water garnered national attention.
Testing under a higher standard?
IDEM officials told residents at least one sample from the department's latest round of testing contained a lead concentration above 15 ppb. EPA says no level of lead in drinking water is safe.
"IDEM did seem to agree that the Lead and Copper Rule is not strong enough," Waikar said.
"At the same time, IDEM seems to be using its compliance as a basis for claiming that the water is safe. The testing has to be consistent and robust. We hope that IDEM will make transparent both the testing and the adequacy of the manner in which it's tested."
Residents also asked IDEM to provide more than three months of cartridges with filters it recently distributed to residents in zones 2 and 3 of the USS Lead Superfund site. They also want IDEM to distribute filters throughout the city.
EPA has said its pilot study findings likely indicate a systemwide problem. Waikar said IDEM officials appeared to disagree with that conclusion.
An IDEM spokesman said Friday the department conducted "compliance verification sampling," which means it sampled water at homes previously tested under the Lead and Copper Rule.
IDEM planned this week to release the data, along with an updated report on the water filter installation, spokesman Ryan Clem said. Holcomb recently signed House Bill 1344, which requires IDEM to test East Chicago water to determine if the city is in compliance with federal standards.
The city plans to replace up to 400 lead and galvanized steel service lines as part of a $3.1 million project approved last month. Lead in water and soil are not related, though residents exposed to both face cumulative health risks.
Debbie Chizewer, an attorney at Northwestern's Environmental Law Clinic, said residents also addressed several concerns related to the Superfund site. 
Lead paint testing not part of actions
EPA plans to conduct indoor lead and arsenic testing in zones 2 and 3 of the Superfund site this year under a consent decree filed in March. Some of that testing likely will identify lead paint in homes, but EPA will not be funding remediation of lead paint, Chizewer said.
The state already has lead-paint remediation programs in place, and residents asked state officials to activate those programs.
"We're just basically asking them to make sure that residents know about this money and that it's available," Chizewer said.
Residents also asked the state to provide more Temporary Assistance for Needy Families funds to further assist residents who relocated from the West Calumet Housing Complex into housing later also found to be contaminated with lead.
Chizewer said one mother, who cannot afford to move a second time, learned after relocating that her family's new unit in Chicago is contaminated with lead. Children in the family, including a 2-year-old, have elevated blood lead levels, she said.
Residents and state officials also again discussed the possibility of some type of assistance for property owners who have not been ordered to relocate, some of whom now owe more than the value of their homes.
"To the state's credit, they absolutely said they were going to check on all things mentioned and seemed receptive," Chizewer said.