School referendums will appear on ballots in two Northwest Indiana townships this spring. Here's what school leaders say they would like to do…
A struggling school district lost its bid for more public funding in the May 2019 primary election. Now seeking a new referendum, county offic…
Hanover Community School Corp. students are taking their first classes in mobile classrooms after a failed 2019 referendum attempt. The growin…
More than 4,000 customers were without power after a vehicle struck an electrical pole Thursday evening, NIPSCO said.
The first phase of the project would include a day camp/conference center with features to include water activities, adventure and climbing, a…
The $79 million the district is seeking will be used to build a new third through fifth grade upper elementary building, a corporation resourc…
Harnessing social media for good, these elementary school principals are engaging students through live, weekly 'Read Aloud' storytimes. 
The Hanover Community School Corp. will likely decide next week what question it wants added to ballots in the May 2020 primary elections.
He allegedly fired shotguns into a residential area on the lake and harassed waterfowl hunters on Sunday, officials said.
These six Lake County seniors will receive a full ride scholarship to the Indiana college or university of their choosing.
The rapidly growing Hanover Community School Corp. wants to hear from taxpayers about how best to support rising enrollment. Here's how you ca…
Eight Northwest Indiana law enforcement agencies will receive grant funding for increased traffic enforcement near school bus stops.
CEDAR LAKE — Hanover Community School Corp. voters, who narrowly turned down a referendum on Tuesday, can expect to see another proposal on th…
CEDAR LAKE — Cedar Lake is no longer just a place to go for summer vacations.
CEDAR LAKE — The Hanover Community School Corp. is the latest district lending its voice to bus safety advocacy.
CEDAR LAKE — Bad things can happen unexpectedly at any time to anyone. The Cedar Lake Police Department wants community members to have a plan. 
Cedar Lake police were called at 9:30 a.m. Tuesday to MacArthur Elementary School in response to a report a student brought a handgun into the…
An 18-year-old Cedar Lake man died Friday after being struck by a bus in south suburbs.
CEDAR LAKE — It did not take long Wednesday afternoon for the competition to begin for the coveted "first to sink" award during the annual car…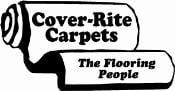 Cover-Rite Carpet & Design Center

Midwest Express Clinic / Crown Point
CEDAR LAKE | The Hanover School Corp. is slated to adopt its $24.4 million budget Oct. 14.
CEDAR LAKE | Treat Mom on Mother's Day, Sunday, when mothers play miniature golf free from 8 a.m. to closing at Cedar Creek Family Golf Center…
MERRILLVILLE | Prospective volunteers are invited to attend a Volunteer Orientation and Training Session this month at the Meals on Wheels Com…
CROWN POINT | The Lake County Council disconnected a call by four towns refusing to join the E-911 consolidation unless they first get more co…
LOWELL | Family Food Night, a program from the Food Bank of Northwest Indiana for south Lake County, is from 3 to 5 p.m. May 8 at the Cedar Cr…