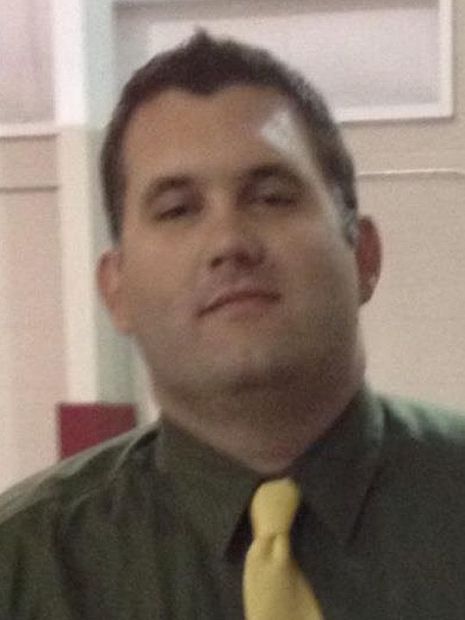 A Hanover Central High School chemistry teacher has been charged with three counts of contributing to the delinquency of a minor after allegedly taking students to a strip club and giving them to alcoholic beverages at his home.
Travis Lechien, of Crown Point, has been a teacher for 10 years with the Hanover Community School Corp. Lechien, who will be 32 on Nov. 10, has been suspended with pay since Sept. 10. Lechien had not yet been arrested as of Tuesday. Charges were filed Oct. 7.
All of the charges are Class A misdemeanors, punishable up to one year in prison. He is scheduled for an initial hearing Nov. 19 before Judge Julie Cantrell.
Merrillville Attorney Richard Wolter, who represents Lechien, said he is not in a position to make a comment until he has seen all of the police reports and witness statements. "Our intention is to enter a plea of not guilty and attend the case," Wolter said.
Hanover Community School Corp. Superintendent Tom Taylor said a teacher reported that another teacher had been involved in inappropriate activities with students. He said administrators conducted an internal investigation and immediately turned it over to the Lake County Sheriff's Department to investigate.
"There were rumors among the students," Taylor said. "The administration and a school resource officer made the decision to investigate. A teacher was suspended immediately when we confirmed some of the details of the investigation. We cannot discuss what the teacher did. Our next step is following the legal advice of our attorney."
While the Sheriff's Department has filed charges against Lechien, spokeswoman Patti Van Til said the investigation remains open.
According to the probable cause affidavit, the teacher allowed the students to drink beer and other alcoholic beverages at his home and took some of the students to a strip club in Hammond to celebrate a student's birthday.
The affidavit states several students, some 18 and others younger, reported they often "hung out" at Lechien's house in Crown Point and were allowed to drink beer and hard liquor as well as use flavored tobacco from a hooka the students said belonged to the teacher.
The students told Lake County police that when they drove home from the strip club, they were stopped by Lake County officers, according to the probable cause affidavit. Once they were released, the students went home. During the police stop, one of the students said they were unable to give police a straight answer and eventually told police who they were and identified Lechien as a teacher. It is not clear if police charged Lechien with anything during this stop.
Some students said they had known the teacher since they were in middle school and often socialized with him. One of the students said he often discussed with the teacher the "impropriety of hanging out" with a teacher, but the report said Lechien dismissed those concerns.
On Sept. 26, the Lake County Sheriff's Department executed a search warrant at Lechien's house, 217 Maple St. The search warrant was for the seizure and analysis of computers and related electronics based on another aspect of the investigation, the affidavit said.
While conducting the search, officers said they observed two refrigerators in the residence, both containing alcoholic beverages as described by the students interviewed in the case. In a guest bedroom, the hookah that was described by students was located and displayed on a shelf. Police said they took pictures.