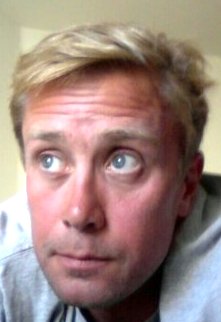 A massive search for his brother wasn't enough to stop nightmarish scenarios from playing out in Garnett Kirk's mind Monday as he flew from Las Vegas back to Northwest Indiana.
Kirk, 33, of Cedar Lake, returned home Monday after joining about 450 people in the search for his brother Ron Kirk over the rocky terrain of Nevada's Red Rock National Conservation Area.
Ron Kirk, 46, formerly a resident of Valparaiso and other region communities, is believed to have gone missing more than two weeks ago after he was thought to have gone hiking in Calico Basin, a part of the park he frequented, his family said.
Susan Dres, of Valparaiso, reported her brother, a Las Vegas resident, missing Jan. 22 when she didn't hear from him and nobody else in the Kirk family had been in touch with him, Garnett Kirk said.
Friends and members of the Las Vegas Hash House Harriers, a running club, knew the areas where Ron Kirk was known to hike and run and went to look for him.
One of the club members found Kirk's Jeep in the national park's parking lot a day after Dres filed the report, Garnett Kirk said.
Police brought out helicopters but were unable to find Ron Kirk, he said.
Garnett Kirk said he suspected something had gone awry when his brother didn't show up for classes at the University of Nevada at Las Vegas. It wasn't like his brother to miss any classes, Kirk said.
"(They sent) a university police officer to all of his classes, and they said Ron didn't attend any of his classes," he said.
Ron Kirk was born in Harvey, moved around the south suburbs and Porter County and eventually graduated from Valparaiso High School in 1983, his family said. He served as a Marine for several years and was employed in California. His family hopes his military experience will be a saving grace for him.
"He was a U.S. Marine," Garnett Kirk said. "They trained him how to survive."
After leaving his job in California, Ron Kirk moved back to the area to work for Ford Motor Co. in Chicago alongside his brother Garnett and father, Darrell Kirk Sr.
The brothers took a buyout that allowed both of them to enroll in college, Garnett Kirk said. Ron Kirk chose to head back to the West to Las Vegas and was happy there, his brother said.
But despite where Ron Kirk was, he was always running, Garnett Kirk said.
"He loved hiking. He loved running," he said. "He's basically lived his life one mile at a time."
The searches haven't yielded any clues as to where Ron Kirk may be, his family said.
"We had it narrowed down to a 16-mile radius of where he could be," Garnett Kirk said. "And you look at all that area and all of the people that came to help, and you start to think about it. I think that's still probably the hardest part is that there are so many different scenarios, and your mind starts to play tricks on you that he's outside that area."
Friends who live near the park vowed to continue searching as members of the Kirk family made their way Monday back to Northwest Indiana.
"His friends are very determined to help assist, you know, the ones that live in Vegas," Garnett Kirk said. "They are determined to help bring closure to our family."
Group members are coordinating communication through a Facebook page titled "Find Ron Kirk."
"We are extremely hopeful," Garnett Kirk said. "You always have that little bit of hope until you get closure."