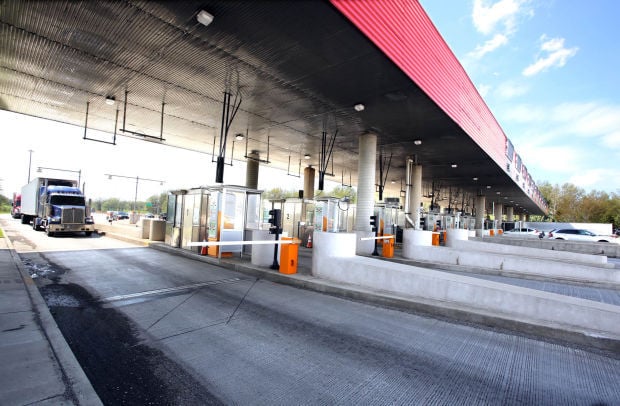 CROWN POINT | Some Lake County officials have questioned the financial wisdom of getting into the toll road business.
Consultants and lawyers trying to sell Wall Street investors on paying for a Lake and LaPorte County takeover of the bankrupt Indiana Toll Road lease agreement this spring tried Thursday to assure skeptical members of the Lake County Council prior to crucial votes set for Monday to undertake the project.
"What is the worst-case scenario?" Councilman Dan Dernulc, R-Highland asked.
Councilman Eldon Strong, R-Crown Point, pondered, "If this so lucrative, why did the state take a pass on it?"
Council attorney Ray Szarmach also noted council members need to know "the absolute worst-case scenario."
"What if this goes bankrupt?" Szarmach questioned.
Shaw Friedman, attorney for LaPorte County government, called it "a $5 million windfall with no liability for taxpayers."
Friedman, Chicago attorney Matthew E. McClintock and David Klinges Jr., a managing director in public finance investment banking for New York City-based firm Piper Jaffray & Co., spent more than an hour walking council members through the proposed bid, legal safeguards for the counties' taxpayers and their business model.
The state, which owns the ground beneath the 157-mile highway that runs through seven northern Indiana counties, leased the Toll Road in 2006 to an international coalition of businesses that became overwhelmed with the debt they accumulated.
The creditors are now looking for a new operator. Lake and LaPorte counties have hired attorneys, financial advisers and bond underwriters who are negotiating with a private toll road operator to compete with private entrepreneurs who also are bidding for the Toll Road contract this spring.
Porter County chose not to join with Lake and LaPorte counties, because officials there wanted more time to assess the move.
On Friday, industry intelligence newsletter InfraAmericas named three others consortiums that have submitted bids to run the Toll Road.
The newsletter, citing unamed sources, said one consortium is composed of the Canadian Pension Plan Investment Board along with Spanish infrastructure firms Cintra and Ferrovial. Another bid was submitted by the IFM Global Infrastructure Fund, and another by the team of Spanish infrastructure investor Abertis and Toronto-based Borealis.
"If the bid doesn't go, we are out nothing," Friedman said of the bicounty group. Payment for the bidding team would come out of the bonds, not county government revenues, he said. Lake County has paid $10,000 so far to pursue the bid.
Friedman said he doesn't know why the state didn't make its own bid but suspects the state, like other counties in the Toll Road's path, were put off by the short deadline needed for a decision to get into the hunt.
"Only this county and LaPorte had the foresight and vision," Shaw said.
The consultants said the plan is for Lake and LaPorte counties to form the Northern Indiana Toll Road Authority, a nonprofit public-benefit corporation that would issue billions of dollars in nonrecourse bonds to be paid back solely out of Toll Road revenues, not taxes.
"Bondholders have no right of recovery from either county," Shaw said.
Shaw said the interlocal agreement, resolution and bylaws of the effort ensure Lake and LaPorte counties will each receive $5 million a year after operating expenses are paid and before bondholders get the first dollar back.
McClintock said the Toll Road generates annual revenues of $230 million and has only $40 million in operating expenses for payroll and services. Annual repairs and repaving are estimated to cost between $20 million and $100 million.
Klinges said they expect car traffic on the Toll Road to decline in the next few years because tolls will rise for cars with the I-pass and EZ-pass subscriptions. He said they expect truck traffic to grow on the highway in time.
On Sept. 21, ITR Concession, the Toll Road's private operator, declared bankruptcy on more than $6 billion in debt, as years of traffic shortfalls and bad bets on interest-rate swaps caught up with it. The bankruptcy came just eight years after a Spanish-Australian consortium backing the company paid the state of Indiana $3.8 billion for the right to operate and collect tolls on the road for 75 years.