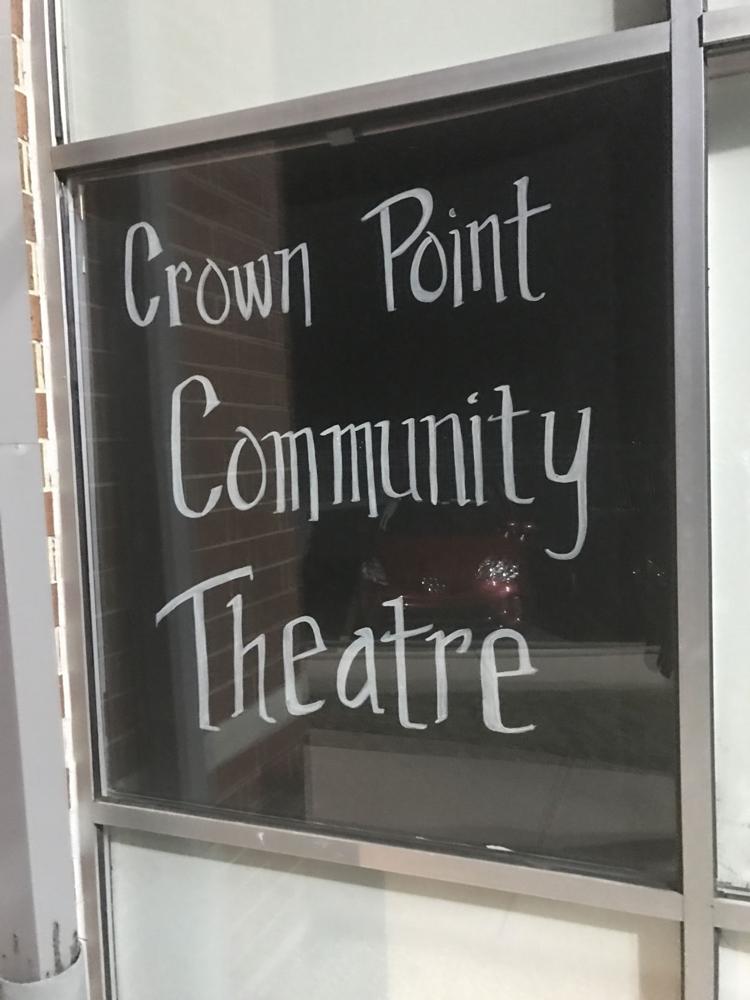 One of Northwest Indiana's largest and best known community theaters is entering its last act.
It's curtains for the 13-year-old Crown Point Community Theatre, which staged productions like "A Christmas Carol," "An Adult Evening with Shel Silverstein" and the 24/7ish Play Festival, as well as improv comedy shows in a strip mall behind a Jewel-Osco. The community theater group put on classic favorites like "Little Shop of Horrors" and also works by Purdue University Northwest professors. It's won many awards over the years from the Northwest Indiana Excellence in Theatre Foundation.
"We come to you with heavy hearts," the board wrote in a letter to the public. "It is with great contemplation, discussion, consultation, and sadness that we the Board of Directors have decided to close Crown Point Community Theatre this coming July."
The theater at 1125 Merrillville Road will stage "Hysterical Figures" on Saturday and the musical "The Last Five Years" from June 23–July 9 as its final productions. It is handing off production of "The Complete Works of William Shakespeare (abridged)," which will still be produced, "but not by CPCT or in the current space," according to the board.
Crown Point Community Theatre also will host its final children's theater camp with the Crown Point Park Department in July at a new location.
Then it's a fire sale. The community theater group plans to sell off all assets, including "technical components, costumes, building supplies, chairs, risers, and all other goods of value."
"We have not come to this decision lightly or in haste, as we are all deeply invested in the theater," he said. "Each of us, member, patron, actor, director, designer, volunteer, or board member has invested their blood, sweat, and tears into building a viable community theater in Crown Point. From the early vagabond days of performing at the Hall of Justice to the On the Square Sports Academy to having our own black box theatre space, we have been a family that plays together."
Like most theaters, Crown Point Community Theatre wasn't bringing in enough from ticket sales to support the operation. It relied on individual donors, corporate sponsors, and charitable foundations to cover overhead.
"For some time, grants from foundations helped sustain the theater. Many were project based and not repeatable," the board of directors wrote. "Individual donations and corporate sponsorship have not made up the need. We attempted several different strategies to secure more funding in these areas and met with minimal return. Thank you to those that did step up and support our fund drive as you were able."
The board says it is still committed to theater for children, youth and adults in the Region, and would aim to reform as a new entity in the future. It hopes to participate in projects such as John Dillinger Crime Doesn't Pay Project, Indiana Ballet Theatre Arts Center, and do-it-yourself theater with MakeShift Up and The Tony Stanzas.
"We are saddened that after 13 years, we must close the doors of Crown Point Community Theatre. We are however, still committed to providing quality theatrical endeavors for children, youth, and adult community members of all abilities throughout the Region.
The board will have a member forum at 6 p.m. June 6 at the theater to answer any questions. Anyone with questions can also email info@cpct.biz.
"We are beyond thankful for you and the countless gifts and talents you've shared with us and our audiences over these past 13 years," the board said in a letter to members. "Please do not let this stifle your love and passion for theater. Continue to be an active participant in making the arts strong in the Region."