A house fire broke out Saturday afternoon in Crown Point. A woman was found dead in the house by firefighters.
The Lake County coroner's office identified the victim as Jenny Tomson, 45, who lived in the house.
A teen mother and her infant son are safe after being reported missing and in danger.
Sheriff Marintez is angry Lake Commissioners refused Wednesday to order the purchases of 10 ATVs and 20 patrol cars he said he needs as soon a…
Scheub, of Crown Point, placed his name this week on the May 5 ballot as a Democratic candidate for 2nd District Lake County commissioner.
Church services were followed by a children's play then fellowship and a yule-log burning in preparation for Orthodox Christmas on Tuesday.
Crown Point's annual Adopt a Family program has helped more than 40 families over the years. This year, the city and schools are adopting 14 f…
U.S. Sen. Todd Young paid a visit Friday to Operation Combat Bikesaver, a Crown Point-based nonprofit that seeks to offer a sense of community…
Erma Mucci, of Crown Point, died last month at age 105. She had voted in every primary and general election over the past 83 years.
The first phase of the project is nearly complete. Work on phase two of the project has begun and some is expected to wrap before the end of t…
No one wants to be alone for the holidays.
CROWN POINT — As Kara Graper spent the summer working at the farmers market at Bulldog Park, she often thought, and heard from others, about m…
An 85-year-old Illinois man was charged Thursday with felony reckless homicide in the death of 17-year-old Crown Point High School student Cla…
CROWN POINT — An event promoter is the latest entity to complain about poor communication and cancellations in Crown Theatre's quest to become…
CROWN POINT — The Broadway corridor is about to welcome more development.
CROWN POINT — Tim Grzych was a friendly, well-known man throughout the community.
Editor's note: Because of a production mistake, the wrong story ran under the headline for this story in Friday's newspaper. The Times regrets…
CROWN POINT — Fifty years ago, retired Crown Point High School theater/art teacher Marion Kellum made a film in response to the Vietnam War.
CROWN POINT — Two longtime Crown Point residents with public service experience are vying for the job of clerk-treasurer.
CROWN POINT — Candidates running for council seats, clerk-treasurer, city judge and mayor fielded questions and shared their goals for office …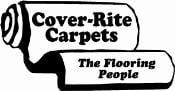 Cover-Rite Carpet & Design Center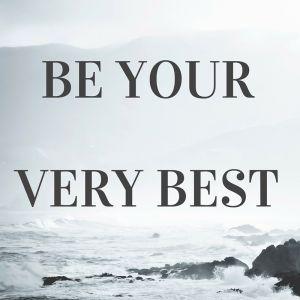 Be Your Very Best by Diana Govert
CROWN POINT — Following a tradition that became popular more than 100 years ago, Korinne and Nico Potgieter said "I do," on Wednesday at the O…
CROWN POINT — For 12 years, Crown Point Police Sgt. Dave Benson met with fifth-graders to discuss the dangers of drug use, violent behavior an…
CROWN POINT — The City Council unanimously approved the final version of the city's 2020 budget Monday night.
CROWN POINT — This isn't your grandfather's Crown Point. It's probably not your dad's or your older brother's either.
CROWN POINT — The city of Crown Point and the Lake Court House Foundation will host a dedication ceremony for the new legacy brick patio this week.
CROWN POINT — The city's new orthopedic clinic facility is set to break ground this week.
CROWN POINT — If you like your blues with sticky fingers and a beer to wash it all down, the Industrial Building at the Lake County Fairground…