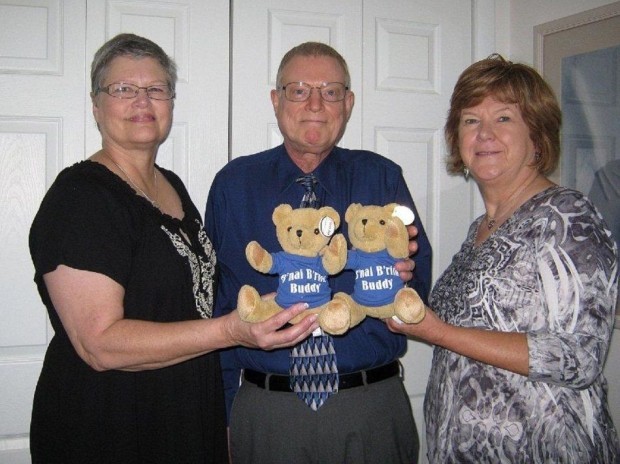 CROWN POINT | Children going through a crisis need the comfort of a friend, someone like a stuffed B'nai B'rith Buddy Bear of their own to hug.
This need inspired the America Unit 901 of B'nai B'rith in Northwest Indiana to initiate its Buddy Bear program to help children dealing with extreme stress and upheaval in their young lives.
St. Jude House, which serves more than 200 children annually at its Crown Point facility, is one of the first beneficiaries of the program.
St. Jude House provides safety, shelter, and support services for residential and nonresidential victims of domestic violence and sexual assault and their dependent children. A Buddy Bear will be provided for children of every age who can benefit from the special comfort a Buddy Bear can give.
"We at the St. Jude House are honored to be chosen to participate in the Buddy Bear program," said Mary Govert, St. Jude House executive director. "The cuddly, cute Buddy Bears are a unique way to offer the abused children we serve the care, comfort, and support that is so critical to them at this time in their lives."
B'nai B'rith will be working with a variety of organizations in Northwest Indiana to deliver bears and comfort to children. America Unit 901 is a Jewish service organization dedicated to providing broad-based services to strengthen family life and communities throughout Northwest Indiana.
America Unit 901 plans to distribute more than 500 bears in the coming year. To donate to the B'nai B'rith Buddy Bear program, or to provide information about an organization whose clients would benefit from the Buddy Bear program, contact Larry Alport at lalport910@gmail.com.