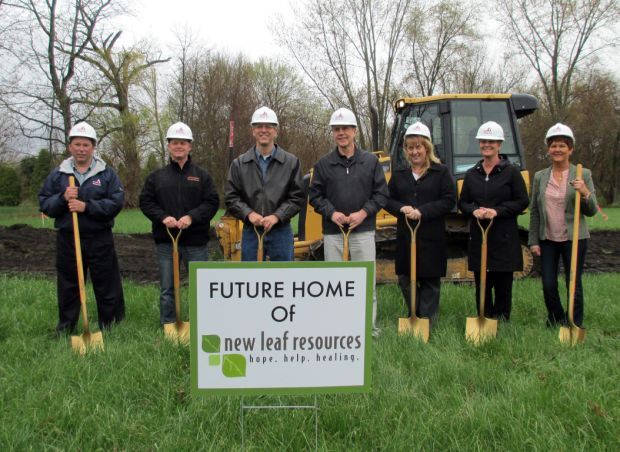 CROWN POINT | Recognizing the need for mental health services in Jasper County, New Leaf Resources, a Christian counseling center, rented a small office space in Wheatfield and started providing counseling in 2012. "Because there are limited mental health resources in the area, residents had to drive to towns such Crown Point, Merrillville or Lafayette for counseling," said Executive Director Terry Top. "Now, with so many residents seeking care, we have outgrown our current space and are ready to put down stakes and have a permanent home near DeMotte."
"We've had tremendous support and encouragement from the community to expand our services and we feel very welcome here," Top said. "In fact, the licensed therapy staff at the new DeMotte location, including a professional counselor, a social worker and a marriage & family therapist are all Jasper County residents."
For more than 30 years, the organization has been providing hope, help and healing to those who are battling addictions, suffering from depression or anxiety, dealing with a loss, abuse or other personal or relational problems. With offices in Lansing, Crown Point and Wheatfield, New Leaf Resources offers professional mental health counseling for individuals, couples, children, adolescents and families. For more information call (708) 895-7310 or visit www.newleafresources.org.
Be the first to know
Get local news delivered to your inbox!