CROWN POINT — Vehicles filled with folks wanting to take part in the city's free grocery giveaway began lining up 90 minutes ahead of Friday's starting time.
The lineup started at 12:30 p.m. for the free drive-thru Crown Point Bulldog Food Pantry which started at 2 p.m., Crown Point Parks Administrator Jennie Burgess said.
Karen Marben, the city's human resource director, was one of several city officials busily filling individual boxes with eggs, potatoes, onions, buttermilk and limes.
The boxes would be loaded into car trunks until all the groceries were gone, Burgess said.
Marben said she was surprised to see the long line of vehicles that snaked their way off East North Street, circled around the Sportsplex area and ended at a red-tented area.
"Look at the lines. It shows the need," Marben said.
Radeana Martin, of Crown Point, came with one of her two sons, Daniel Ziller, who lives with her, along with her grandchildren.
Martin said the food items would greatly help her feed her family of five.
"Crown Point is 'the' best city," Martin said.
Roland and Margaret Davis of Crown Point pulled up, popped open the trunk so city officials, wearing protective gear,  quickly placed a box of food items for them to take home.
"I think it's really nice," Margaret Davis said.
The opportunity for the food giveaway was presented to the city Thursday after Redevelopment Commissioner Aaron McDermott of Latitude Commercial heard Sysco Chicago, a company that sells food products, was looking for a community partner, Crown Point Mayor David Uran said.
"They were looking to partner with somebody with some food items that needed to be passed out," Uran said. "There's some expiration dates coming up on it late next week and the week after."
Uran said Sysco was looking for a way to give back to the Northwest Indiana community, as it normally serves various restaurants in the Region.
However, because there are perishable items like eggs and buttermilk, the city would need access to a large refrigeration area.
Because vents in the city are nonexistent and the city has a partnership with Indiana Beverage, officials were able to secure refrigeration units that are typically used to keep beer cold, Uran said.
After a few hours of working out logistics, the parties came together to host a drive-thru food pantry — where residents could "roll in and roll right out" with various food items without getting out of the car.
Uran said he had no idea going in how many people would be coming in to get the free food.
"It was unprecedented until now. We have no playbook in this society at this time," Uran said.
Uran said there was no screening of those who could partake in the free food and no residential requirements that they be from Crown Point.
"This virus has no boundaries and the city isn't looking at boundaries," Uran said.
Gallery: Feeding the Region's front-line COVID-19 fighters
Feeding the front lines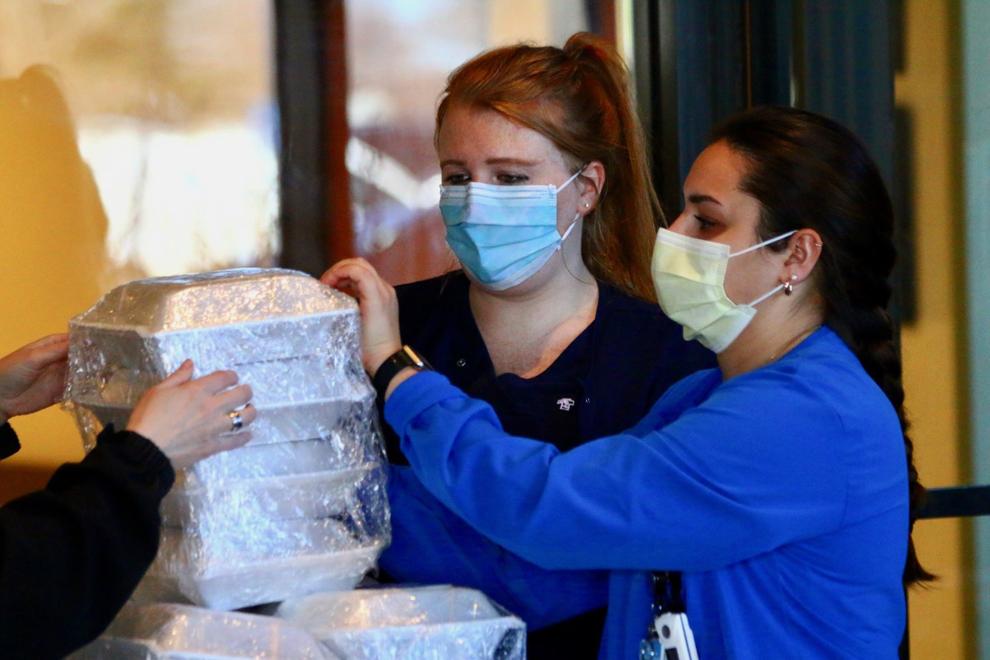 Carryout for a cause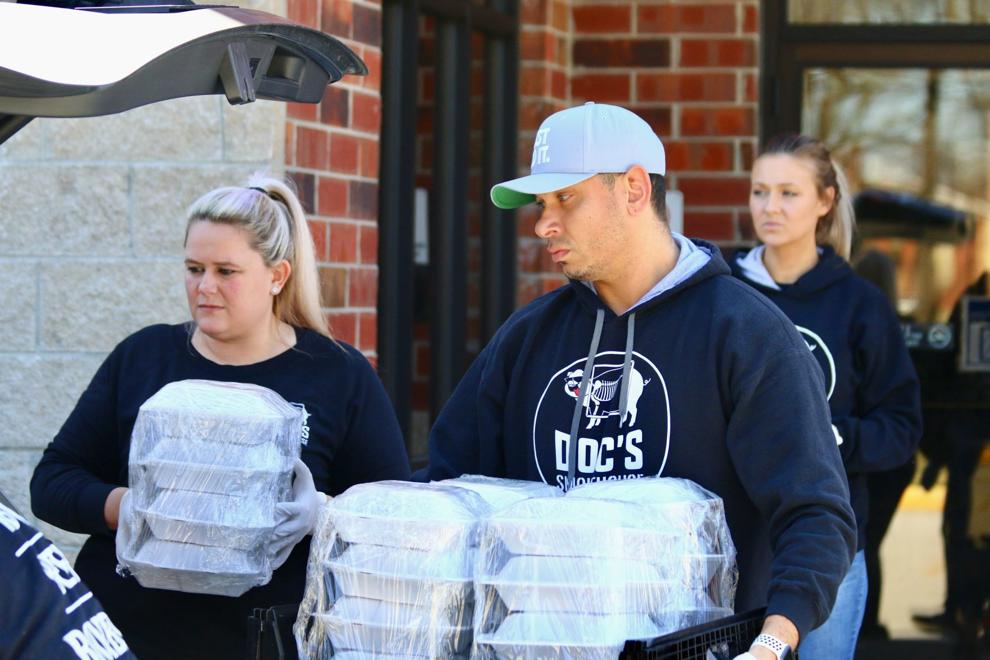 Masked benefactor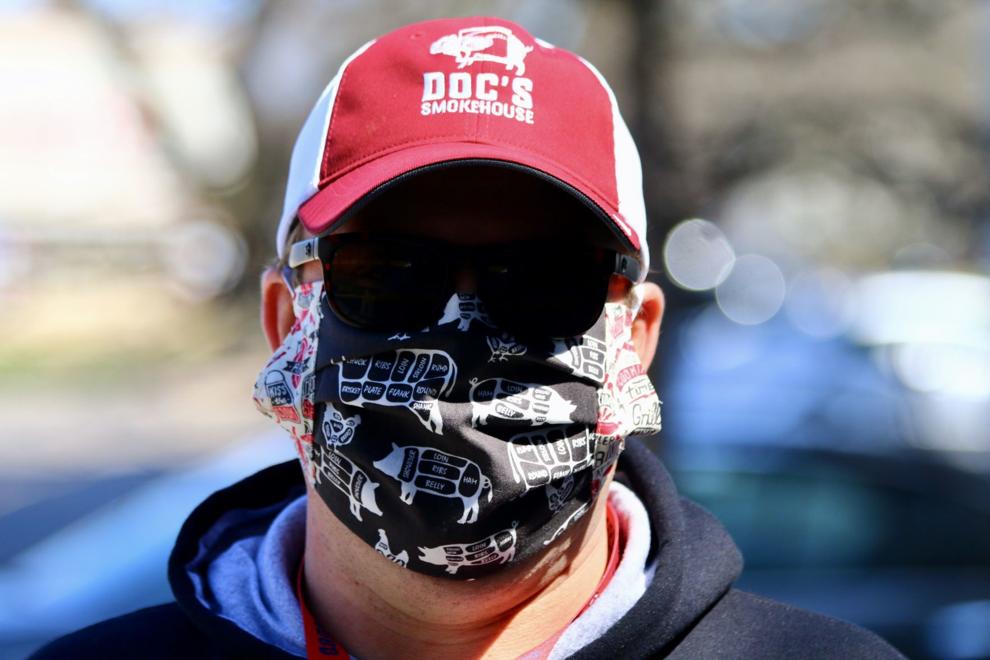 Handing off good will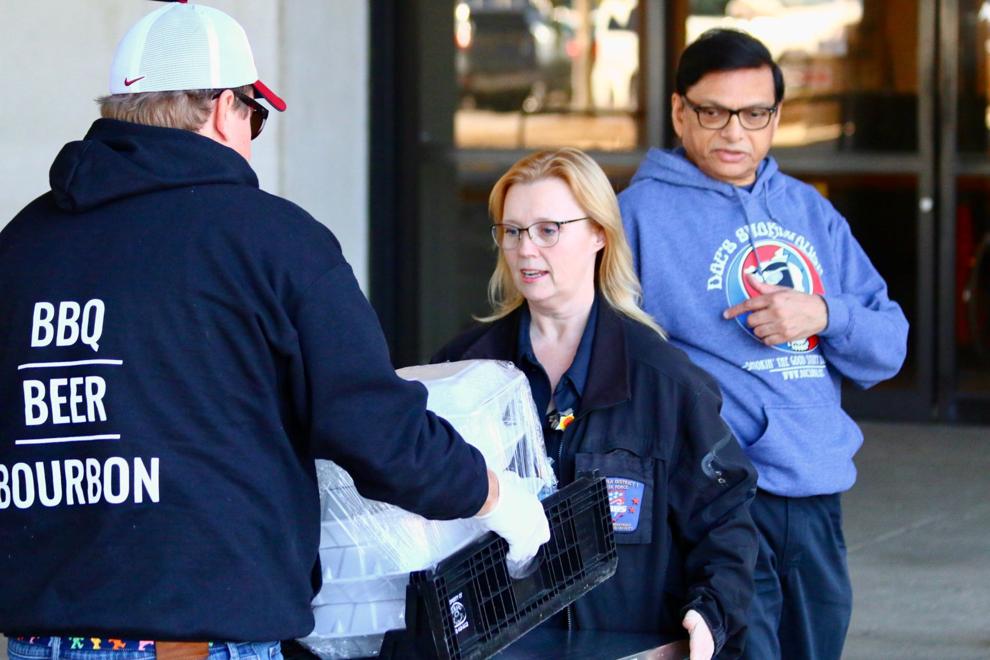 Hands-on charity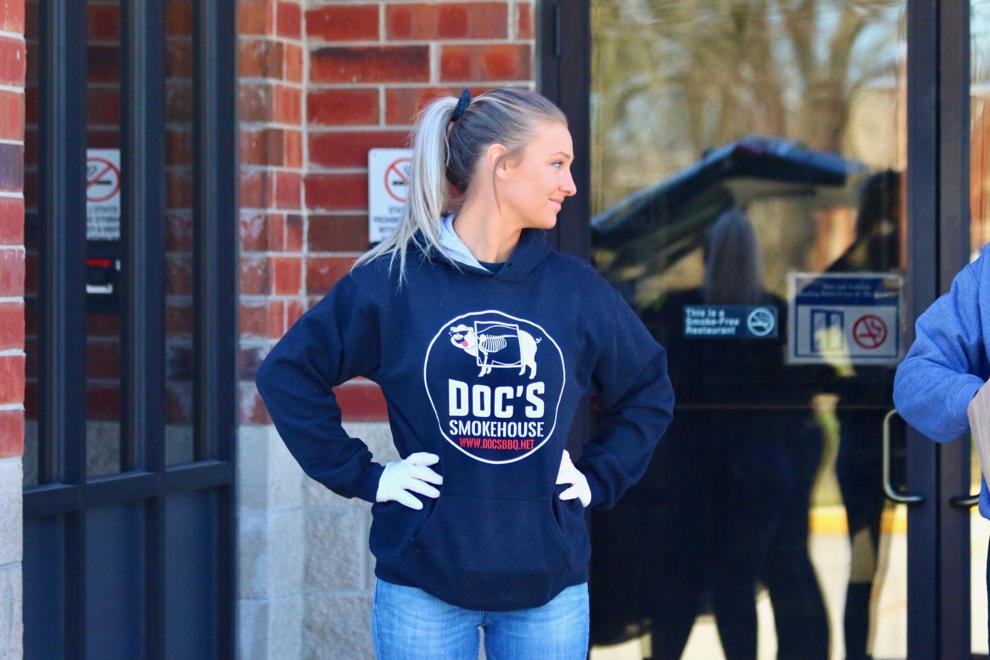 Thumbs way up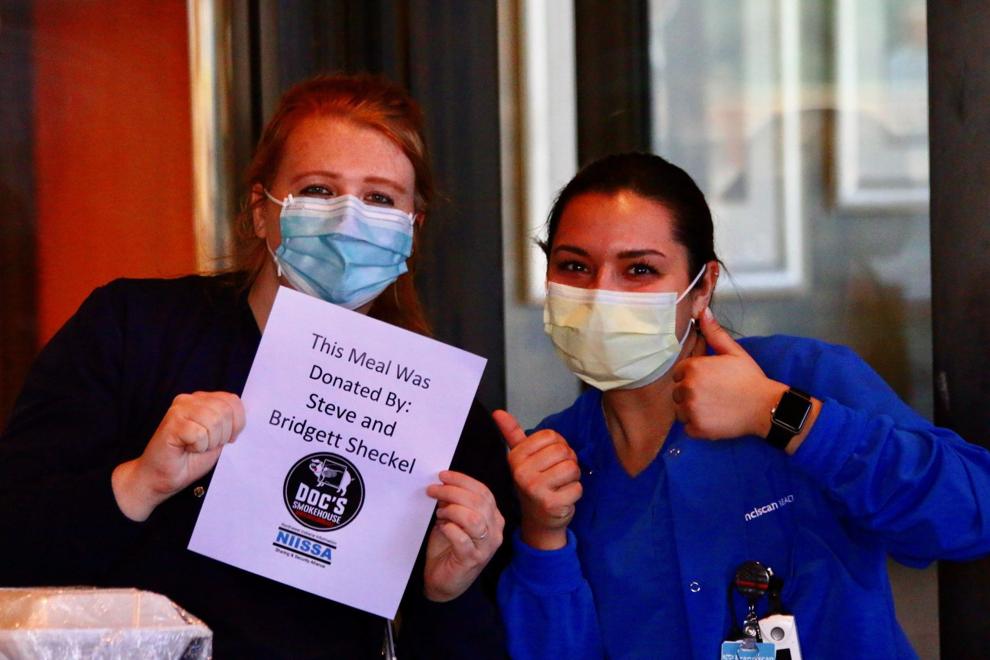 Front-line fill-up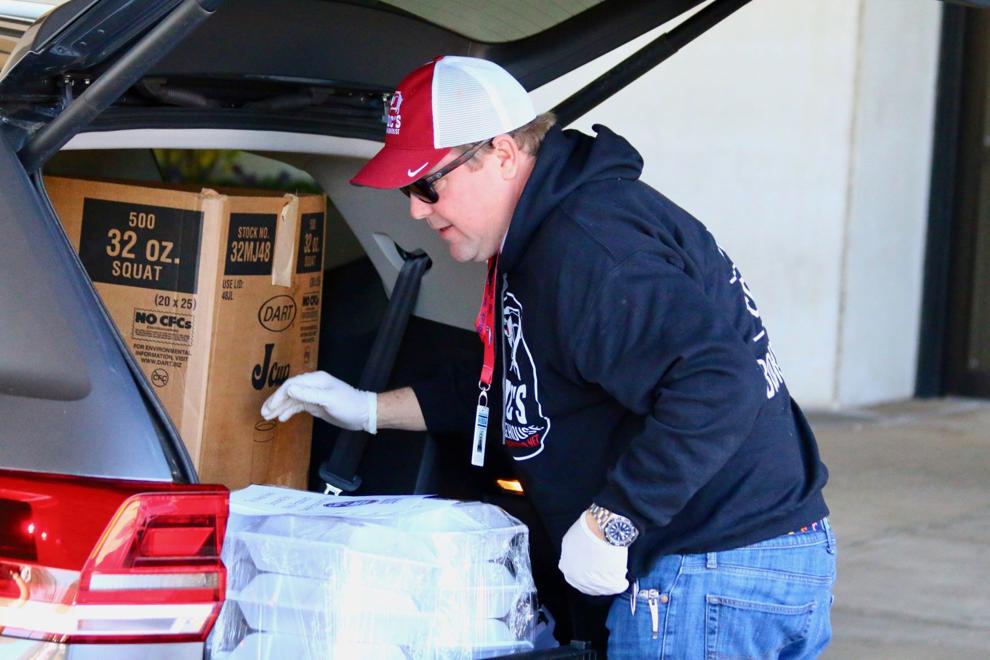 Elbow bump
Showing the flag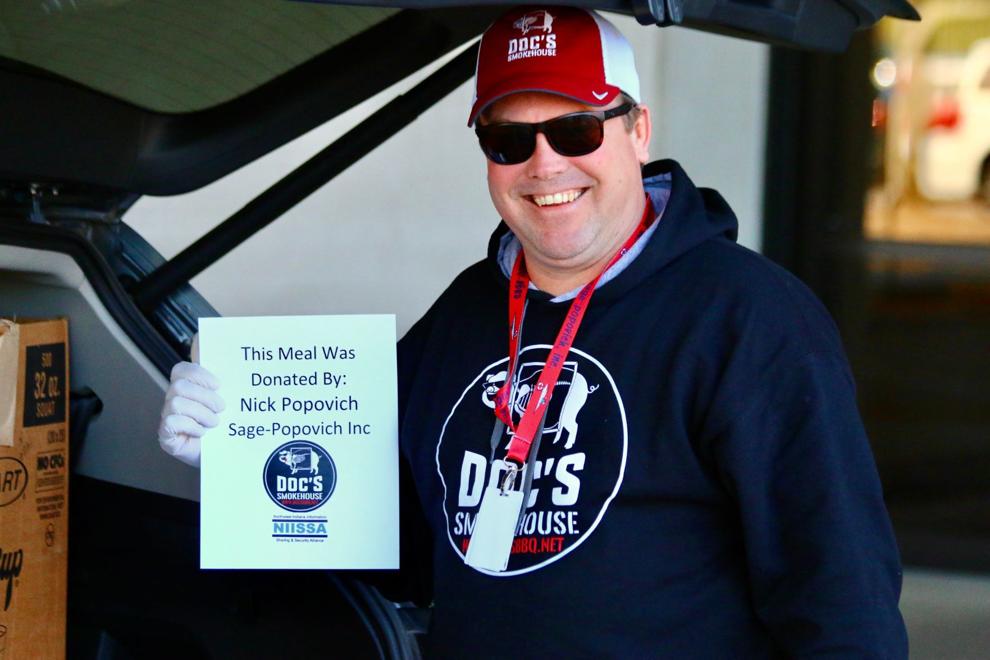 Delivering the goods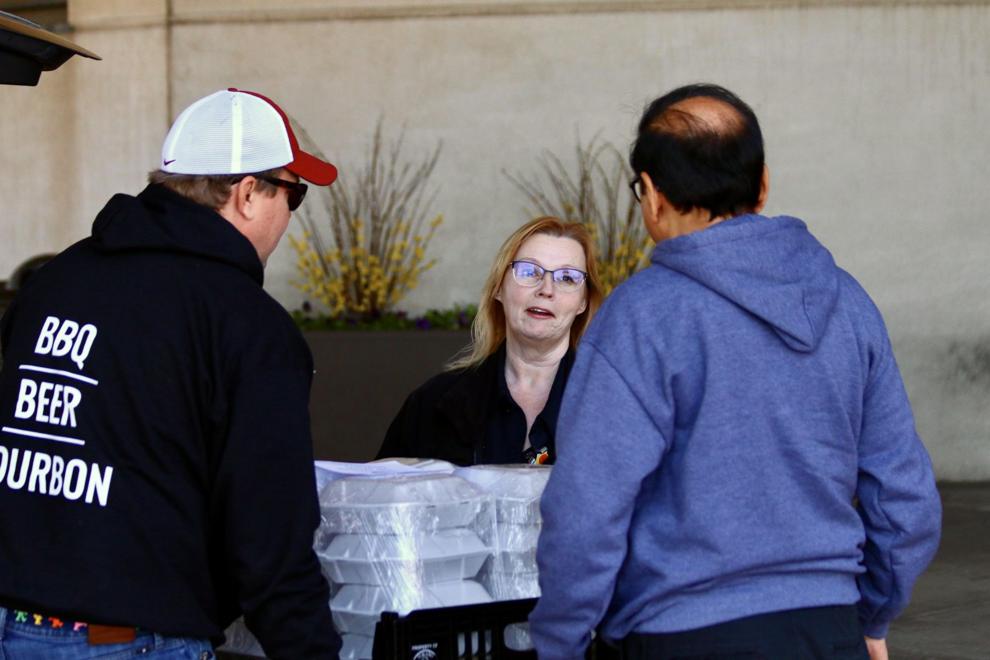 Grabbing the grub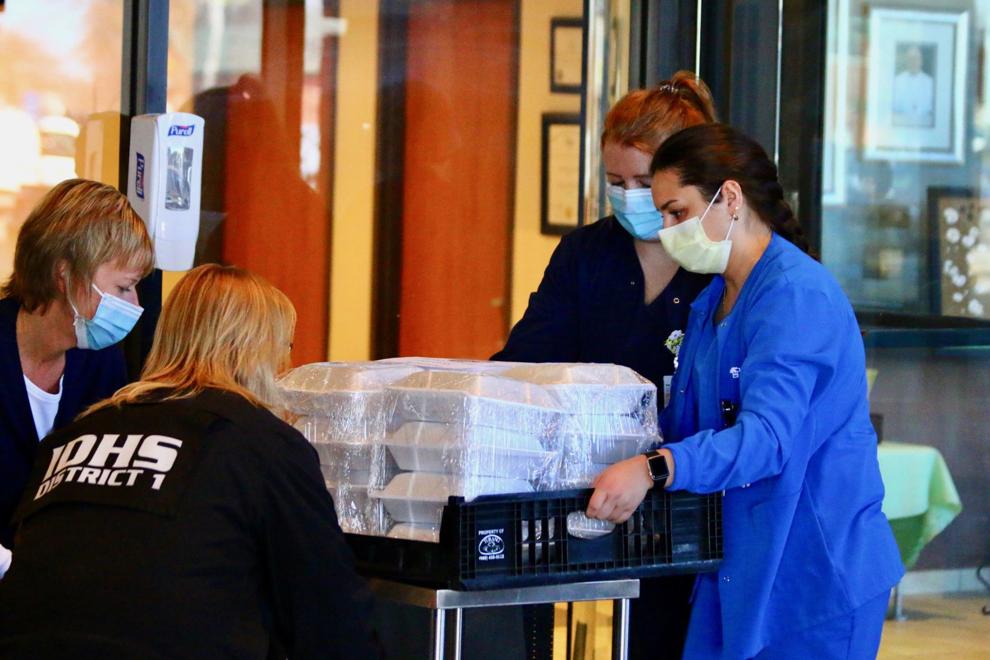 Getting their food on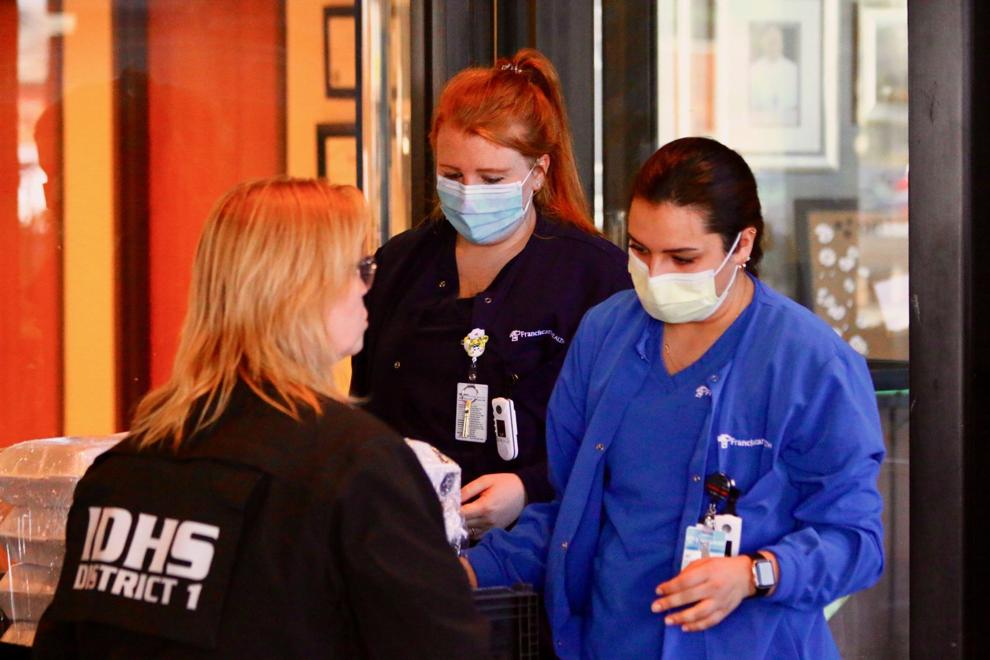 Special delivery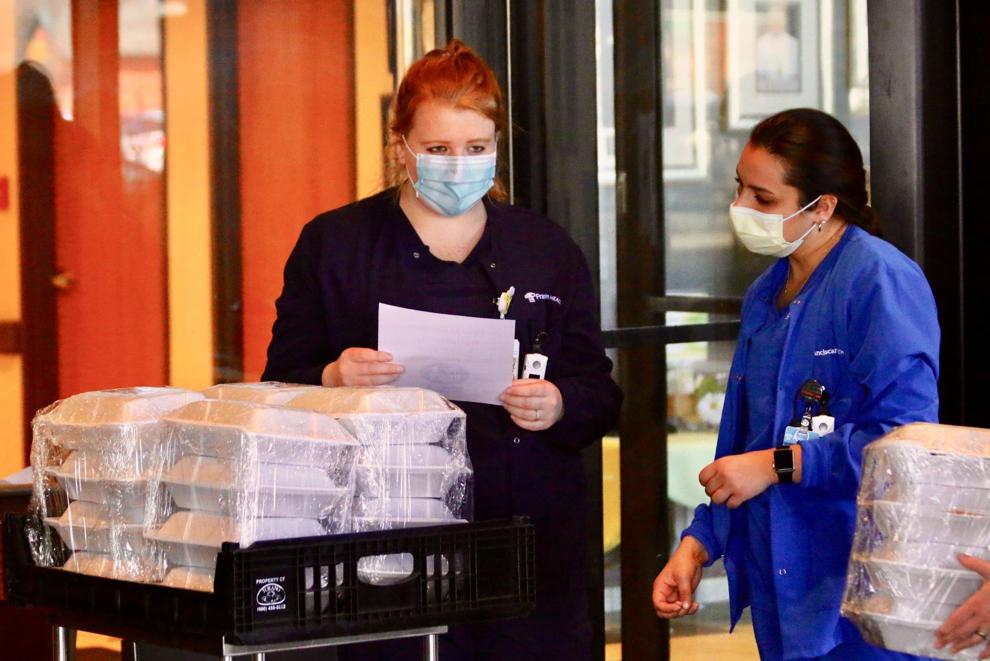 Supporting the front lines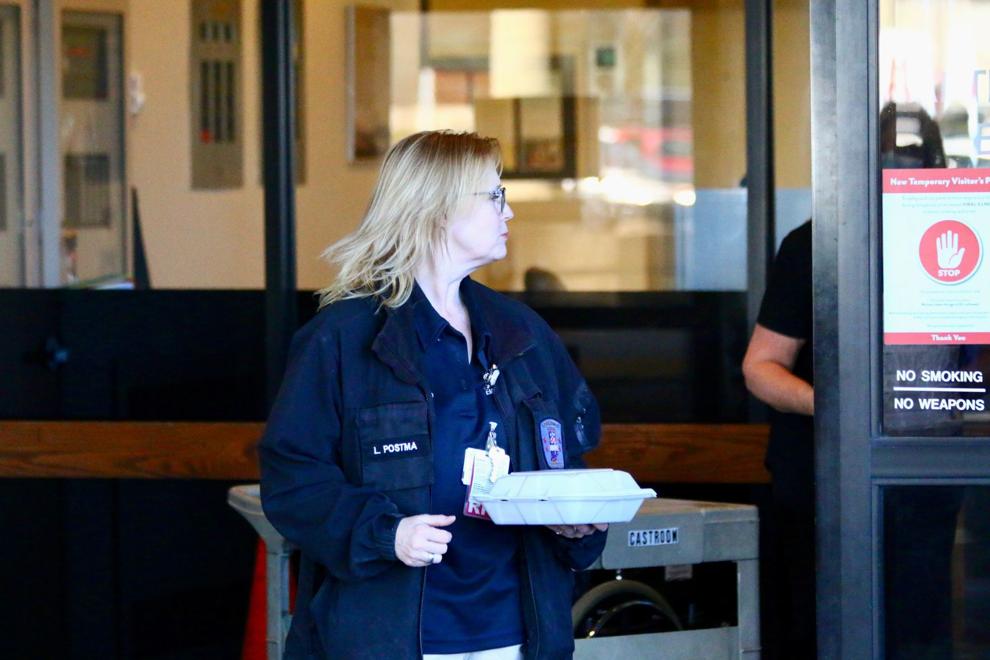 Gallery