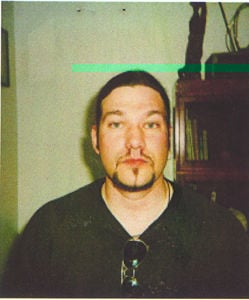 A Crown Point woman who disappeared with the leader of the Outlaws motorcycle gang when he went on the run from the law 17 years ago died fleeing authorities who captured him last week, a spokeswoman for the U.S. Marshals Service said early Monday.
Margie Jelovcic, 47, was pronounced dead at a hospital in Mexico shortly after Mexican authorities took her boyfriend, Randy Mark Yager, 58, into custody near Rosarito, Baja California, Mexico, Nikki Credic-Barrett, a spokeswoman for the U.S. Marshals Service, said Monday morning.
Credic-Barrett said Jelovcic's sister provided a positive identification over the weekend.
"When he was taken into custody, at the time we found out ... he was with a woman, we just didn't know who she was," Cedric-Barrett said. 
Cedric-Barrett said Jelovcic fled in a vehicle when authorities arrested Yager and a high-speed chase ensued. Jelovcic crashed the vehicle, which rolled over several times before coming to a stop. 
Jelovcic was pronounced dead at a nearby hospital, Cedric-Barrett said.
Jelovcic disappeared when Yager  skipped town. The Gary man was the president of the Outlaws Chicago region motorcycle gang when he and 16 other members of the gang were indicted by a Wisconsin federal grand jury in 1997. Yager was charged with murder, arson, possession of explosives, trafficking in stolen vehicles and narcotics. 
Federal investigators recently gathered information on Yager's possible location and confronted a man matching his description Wednesday in Mexico, where he was taken into custody. The 58-year-old Yager was later transported to San Diego.
Yager and Jelovcic began dating when Jelovcic started bartending at her family's tavern, Milan's 51st Tap, 5115 Broadway in Gary. Yager lived nearby and frequented the bar, where the two met.
Jelovcic told her mother, Katie Jelovcic, she was going on vacation to Las Vegas with Yager in June 1997, two days before Yager was indicted.
Margie Jelovcic returned to her Crown Point apartment in the Mallard Bay complex two weeks later but left in September 1997 and was never seen by family members again. 
Katie Jelovcic, Margie's mother, offered little comment Monday morning when reached by phone at the family business.
"I know my heart is broken is all I know," she said.
— Times Staff Writer Ed Bierschenk contributed to this report.
Be the first to know
Get local news delivered to your inbox!