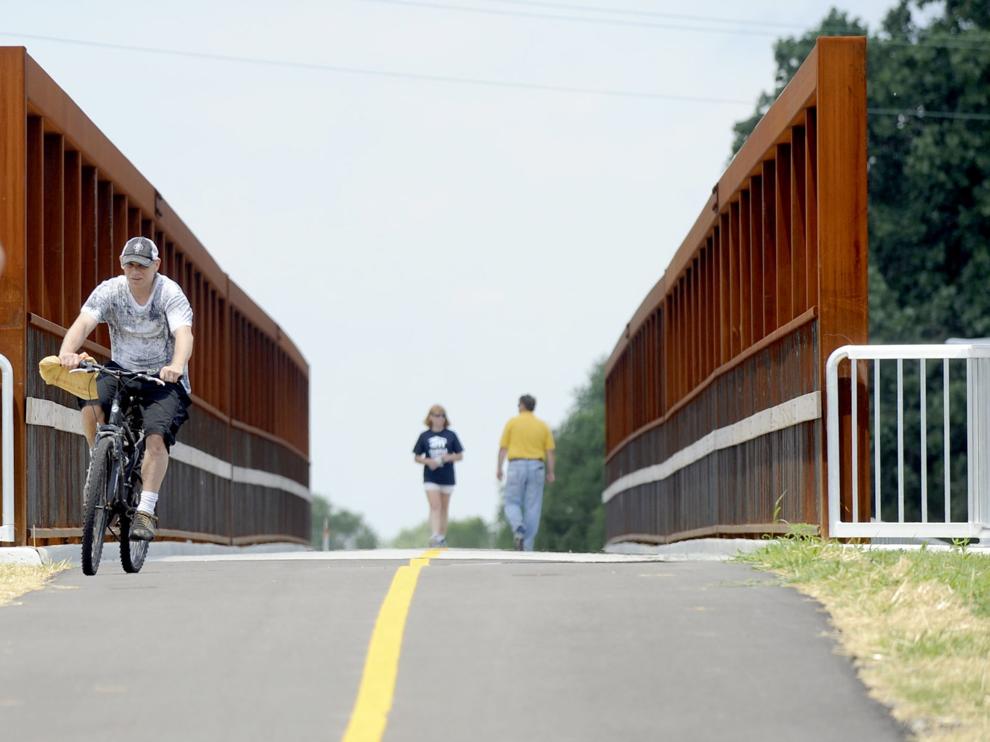 CROWN POINT — A 900-foot stretch of 6-foot-tall PVC fencing is all that stands between Crown Point completing the first phase of the city's new bike trail project. 
The Crown Point Board of Works voted at Wednesday's meeting to approve Fence Masters' bid to install fencing along a stretch of the trail that runs through the Crown Point Sportsplex on North Street. The original Fence Masters bid was $40,357, but the company dropped the price to $35,552 with the condition the project is completed this year. Crown Point received two other bids for the project, one from Reeve's Fence Services for $35,859.77 and one from Northwest Indiana Fence Co. for $31,000. 
Though Northwest Indiana Fence Co. had the bid with the smallest price tag, Crown Point Engineering Superintendent Doug Brite said Fence Masters has a "good rapport with the city."
"It is staff's recommendation that we go with Fence Masters, even though Northwest Indiana Fence Co. is the lowest proposed. We're currently working with them at Kaiser Park and we're having issues with them with timing and quality of work," Brite said. 
Mayor David Uran agreed with Brite, adding that Fence Masters was responsible for the fencing along the rest of the bike trail. 
Brite said Fence Masters is "100%" certain the fence would be complete by the end of the year. The installation of the 6-foot-tall fencing would mark the end of the first phase of the Next Level Trails project. 
The first phase of the project expanded the Veterans Memorial Trail from North Street through the Crown Point Sportsplex to 113th Avenue. 
Uran said the fencing would have both an "aesthetic" and safety function as it would separate trail riders from patrons at nearby businesses. 
Construction on phase two of the project is slated to begin in the fall of next year. It will extend the Pennsy Greenway from Clark Road to the Erie Lackawanna Trail at White Hawk Golf Course.