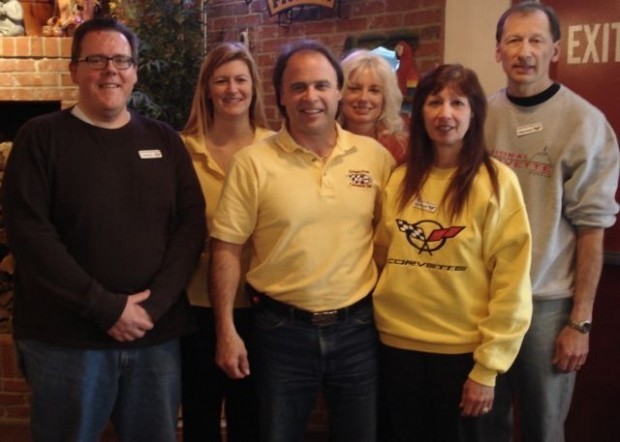 CROWN POINT | Crown Point Corvette Club, a not-for-profit organization, elected new club officers recently.
Newly-elected President Bill Gnerlich, has big ideas for the 60-member organization.
"I am looking forward to an exciting new year," he said. "I have enthusiastic board members who have some great ideas for the upcoming year and Corvette club members who are the best.
"Without their help, we wouldn't be able to do the things we do throughout the year."
For the annual Spring Corvette Car Show fundraiser, the club is making preparations to choose a charity and planning on creating a bigger event by welcoming all Chevy makes and models this year.
The organization is also in the final stages of creating a new logo for the club that should be finalized within the next few months.
To find out more about the club, upcoming events and fundraisers, contact Gnerlich at (219) 765-1933 or visit www.crownpointvettes.org.
Photo provided by Crown Point Corvette Club
Newly elected board members for the Crown Point Corvette Club are, from left, Webmaster Ron King,  Cruise Coordinator Carol Gnerlich, President Bill Gnerlich, Vice President Cindy Jastrzab, Secretary Denise Banke and Treasurer Walter Banke.