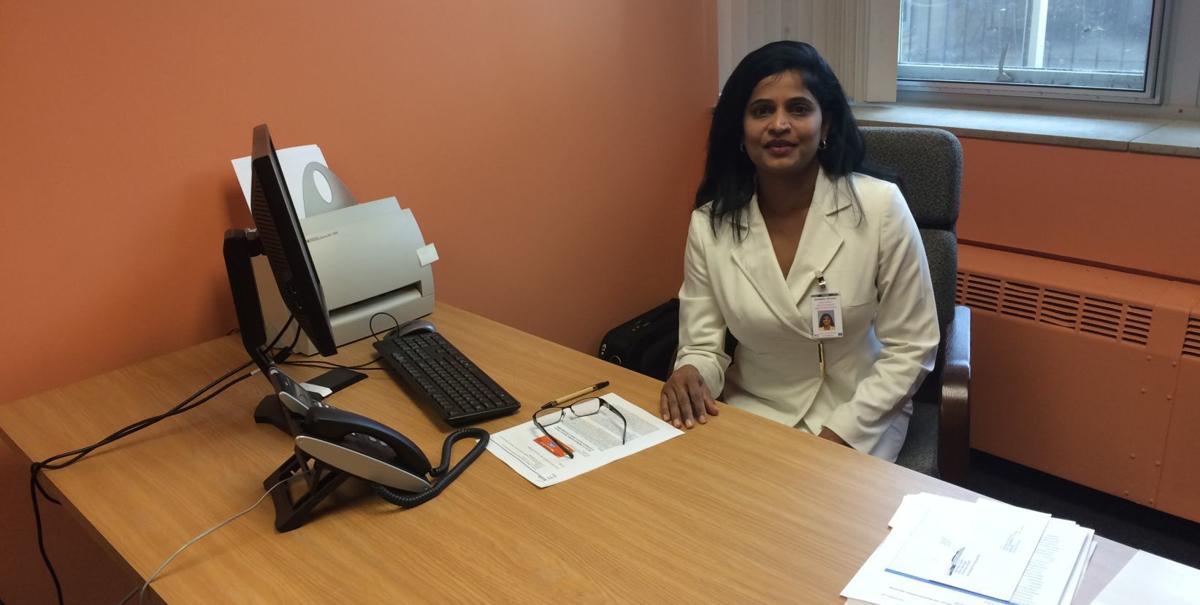 The number of COVID-19 deaths in Lake County long-term care facilities doubled in the past two weeks, the county's health officer said.
A total of 46 deaths had been reported as of Thursday, up from 23 deaths reported April 24, Dr. Chandana Vavilala said.
The 46 deaths in long-term care facilities accounted for approximately 41% of the 111 deaths reported Thursday in Lake County.
The number of confirmed COVID-19 cases in Lake County long-term care facilities rose from 75 on April 24 to 385 on Thursday. The numbers, which are not reported in real time, are continuing to increase, Vavilala said.
In addition, the data reflects only about 90% of the total picture in Lake County because facilities self-report coronavirus information to the health department, she said.
Statewide, 420 deaths and 2,316 positive cases had been reported, according to data released Monday by the Indiana State Department of Health. 
A total of 148 facilities across Indiana were reporting at least one case, and 85 had seen at least one death, state officials said.
Vavilala, Lake County's health officer, said two weeks ago she was asking the state to send 8,000 to 9,000 testing kits that could be used to test all residents and staff in long-term care facilities, whether they're symptomatic or not. There is a concern that COVID-positive individuals can spread the disease while showing no symptoms.
The state did not send testing supplies, but strike teams from the state department of health have continued to quickly respond to county facilities to administer tests and educate staff on infection-control procedures, she said.
To help stem the virus' spread in long-term care facilities, the Lake County Health Department has focused on testing more workers, she said.
Individuals who work in congregate settings, such as nursing homes, assisted living facilities, group homes and homeless shelters, are encouraged to get tested at one of the county's drive-thru testing sites, she said. 
Even those who are asymptomatic can be tested, as long as they have been in contact with someone who is COVID-positive, she said.
The Lake County Health Department also is encouraging facilities to sign up with local laboratories, so a supply of testing kits can be made available to them, she said.
"It is not completely perfect, but we are working very hard to increase the availability of testing," she said. "One of our biggest concerns was with the staff, and that is what we are taking care of."
The Indiana State Department of Health issued a mandate April 27 requiring nursing homes and long-term care facilities to provide daily updates on the number of COVID-19 infections and deaths to residents and their designated representatives.
Under the plan, every nursing home and long-term care facility must identify a designated contact person to send a daily email, text message or voicemail to residents, and their representatives, listing the number of COVID-19 cases and deaths at the facility in the past 24 hours, along with details on the steps being taken to prevent spread of the coronavirus at the facility.
The contact person also must be available to listen and respond to COVID-19 inquiries and cannot hide behind a full voicemail box, according to the guidelines.
Vavilala said she understands that the pandemic has created a stressful situation for families with loved ones in long-term care facilities.
She declined to release or confirm facility-specific information, saying the health department must support facilities. However, she might consider releasing such information if facilities refuse to communicate it to families, she said.
"I would highly encourage all nursing homes to be as transparent as possible with the families," she said. "It makes the family members feel more comfortable, confident as well as secure in the nursing home's ability to take care of their loved one."
The department anticipates updating that section once a week on Tuesdays, Vavilala said. The Indiana State Department of Health posts updated information about long-term care facilities on its dashboard on Mondays.