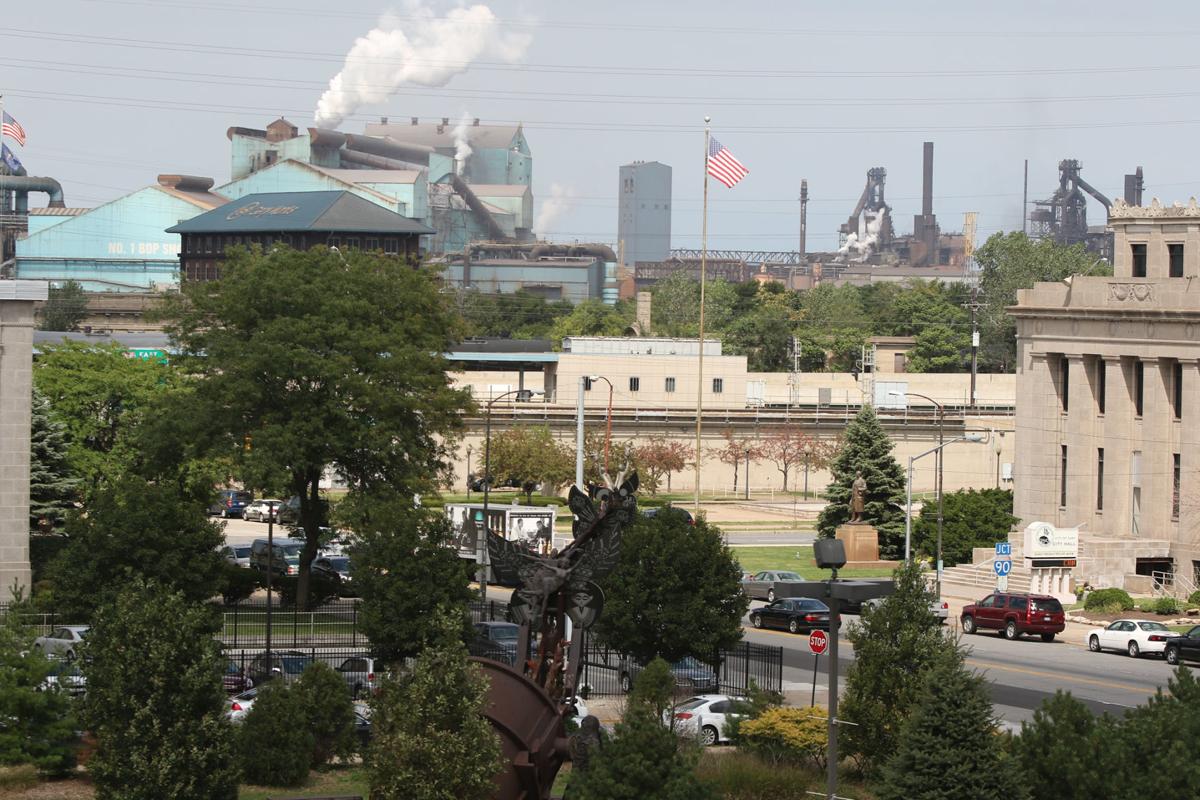 EAST CHICAGO — Two affordable housing projects slated for Northwest Indiana have received a financial boost from the state.
The Indiana Housing and Community Development Authority last month signed off on rental housing tax credits and a development loan for UP Development's project in East Chicago's North Harbor section and Miller-Valentine Group's project in Gary's downtown area.
The two firms' projects, estimated at $11.3 million apiece, are being carried out under Indiana's Moving Forward 3.0 program. Each firm will receive $930,000 in tax credits and a $500,000 loan to put toward development. 
Obtaining site control and having the property properly zoned were key aspects to the firms' tax credit applications last year, IHCDA's Executive Director Jacob Sipe said.
The Moving Forward program is designed to increase quality of life for low- to moderate-income families by conveniently placing housing sites near transportation networks and jobs. Each site will be built with energy efficiency in mind.
Gov. Eric Holcomb selected East Chicago as one of two sites because the city is grappling with the lead contamination crisis at the USS Lead Superfund site and the tear-down of the West Calumet Housing Complex that resulted in the loss of 346 public housing units. 
The East Chicago housing project is being dubbed "Alder Place," providing newly constructed one- and two-bedroom apartments at 2301 Broadway St. The first floor will be leased to HealthLinc.
Key features will include a first floor community space and net zero energy consumption, along with a "wage and asset growth plan" that addresses inhabitants' health and well-being, housing, education, financial stability and employment needs, records show.
In all, the structure will have 16 one-bedroom rentals and 12 two-bedroom rentals.
Records show the development will also include multimodal transportation options through a partnership with Active Transit Alliance, a Chicago area group dedicated to creating bike and pedestrian-based transportation networks that fuel healthy living.
East Chicago Mayor Anthony Copeland called the housing project "all part of a comprehensive plan to help make East Chicago a destination," with a bustling mix of storefronts, homes and greenspace steps away from a newly renovated Jeorse Park on Lake Michigan.  
"The downtown district has gained much traction when it comes to successful redevelopment projects throughout the years and this project will only help us move East Chicago further and forward. We are grateful for this Moving Forward 3.0 Program and are happy that the state, UP Development and the city have partnered up to bring this project to fruition and help achieve this goal," Copeland said. 
Since East Chicago was first announced more than a year ago as one of the locations under Moving Forward 3.0, one community group, Calumet Lives Matter, has repeatedly requested that the site be in the USS Lead Superfund site, where West Calumet is located.
They have argued the state's housing authority made promises the area would be selected for development.
IHCDA Executive Director Jacob Sipe said Holcomb's executive order merely ordered IHCDA to "continue efforts to identify and encourage the financing of new development for affordable rental housing in the Each Chicago area."
While the impacted neighborhoods were in the Superfund site, ICHDA "could not and never did commit" that the development would be located there, Sipe told The Times.
"We have tried to clarify this misinformation multiple times with the community groups," he added, noting IHCDA continues to be supportive of revitalization efforts in the West Calumet neighborhood.
City redevelopment officials have said Miller-Valentine's housing project at Seventh and Broadway in Gary will be a significant game-changer in the city's transformation of downtown.
The project is designed to help restore the Gary's dilapidated Broadway corridor "to its former 1960s glory," according to IHCDA. 
In all, the complex will host 27 loft-style one-bedroom and 11 two-bedroom units at 701 Broadway in Gary, featuring high-efficiency heating and cooling, rooftop solar panels and a greenhouse for growing fresh foods.
Northwest Indiana Community Action Corp. will provide workforce and health care assistance, and a WIC clinic will be on-site, records state.
The Moving Forward program was launched in 2015 by the IHCDA and Energy Systems Network, a nonprofit initiative focused on advancing development in the energy technology sector.