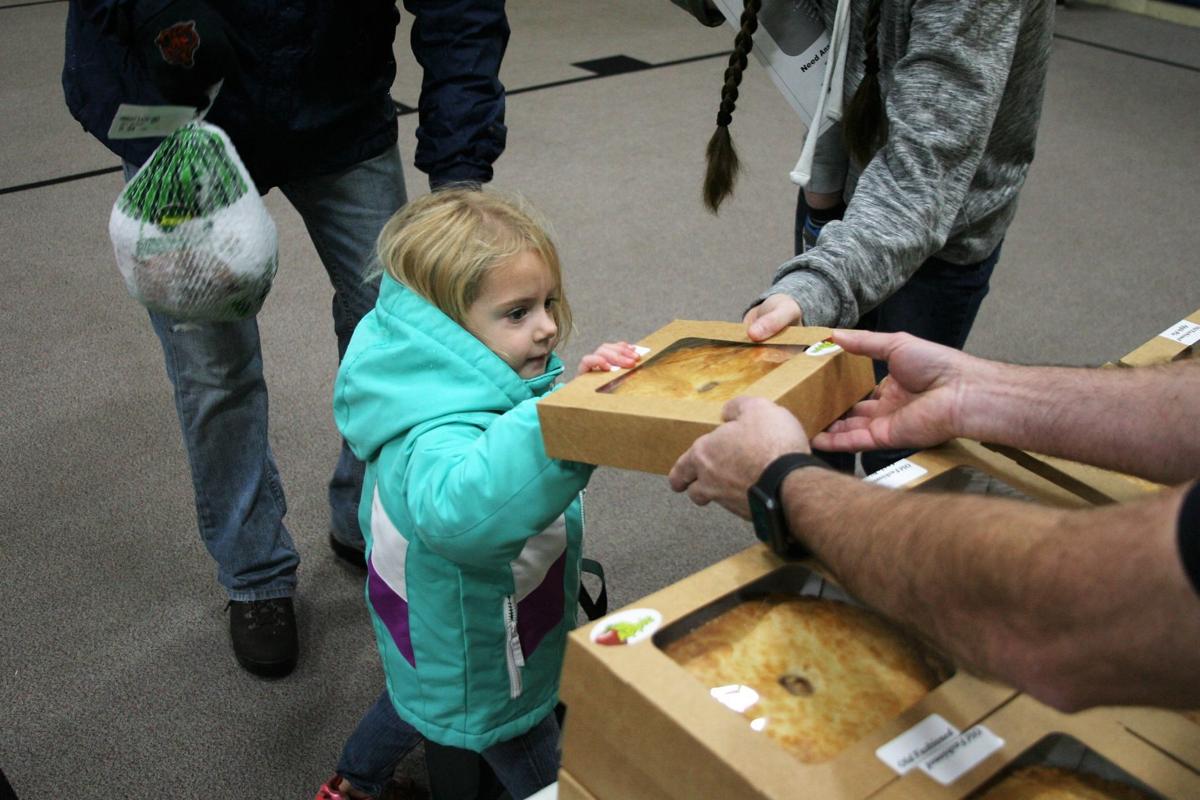 Need another good excuse to dine out at your favorite restaurant or experience a new eatery?
Dine out Wednesday during "Dine Out Day" and help feed the Lake Area United Way's mission of helping struggling working families.
Thomas McDermott Sr., co-owner of Tavern on Main in Crown Point, came up with the idea last year to help raise funds for much-needed services provided by the Lake Area United Way.
McDermott Sr. and Chris White, publisher of The Times Media Co., signed the letters sent to restaurants asking them to join the effort.
Currently 28 restaurants throughout Lake County have signed up to participate and donate 10 percent of their gross revenue, minus taxes and tips, to help the United Way reach out to struggling working families.
McDermott said he came up with the idea for helping support Lake Area United Way knowing that over the years corporate support, including some of the area's major banks, had disappeared.
"There are some 300 restaurants in Northwest Indiana so my hope was that they would come through for one day. That was the idea behind it.," McDermott said.
"We need United Way because it helps so many people. There are people who need help," McDermott added.
Lisa Daugherty, LAUW president/CEO, said last year's "Dine Out Day" brought in a few thousand dollars to help families in need.
"From our perspective we are extremely grateful for Tom's leadership and the innovation around this idea. While the workplace campaign is our primary revenue source, we do have to diversify and this was a creative way to do that," Daugherty said.
Daugherty said the LAUW has experienced a decline in campaign donations through the work place campaigns. However "community conditions have not changed."
"The landscape has changed and with technology many more people are donating directly. We are positioning ourselves differently. We're building the capacity of the organizations in the community and of course we're taking the lead on strategies and funding for struggling working families. We don't rely solely on our work place campaign. We're sincerely grateful for the partnership with Tom McDermott and the Times," Daugherty said.
Today, the Lake Area United Way applies for grants, arranges sponsorships and partners with businesses rather than relying on employee campaign donations as in the past, Daugherty said.
The LAUW works with partner agencies funded by the United Way to provide services for struggling working families, she said. These services include the following:
— Indiana 211 connects Lake County residents with scores of government agencies. The 211 centers are staffed by trained specialists who quickly assess the callers' needs and refer them to the help they need. It's available 24/7 with multilingual capabilities. The LAUW and Northwest Indiana Community Action partner to provide this resource.
— Bank on Northwest Indiana's mission is to provide opportunities for individuals and families to begin the path to financial stability by offering access to essential banking services, such as savings and checking accounts, and financial education. This program is a public-private partnership.
For more information on Lake Area United Way, go to www.lauw.org.