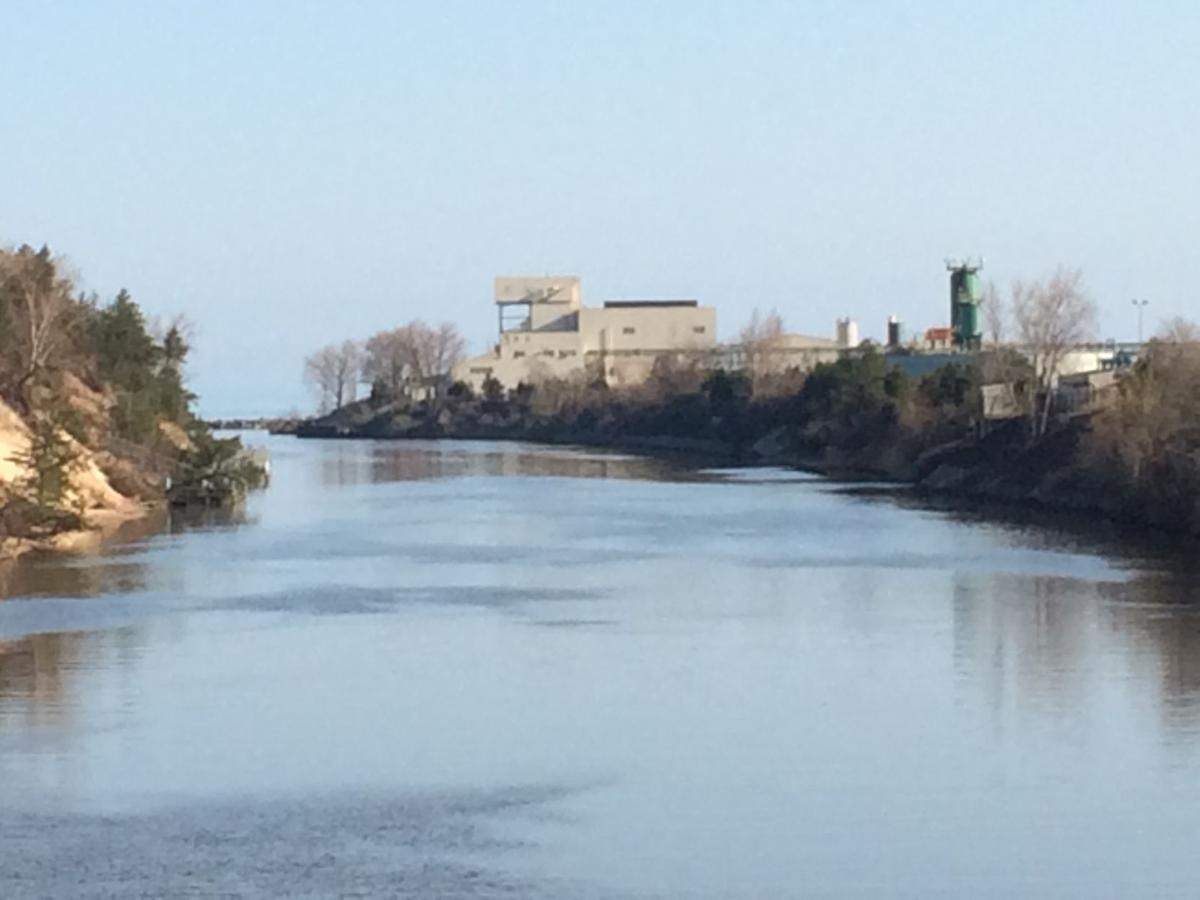 PORTAGE — When U.S. Steel last spring spilled an illegal limit of a toxic industrial byproduct into the Burns Waterway near Lake Michigan, city officials and environmental groups questioned why the company and state regulators were not first to go public with the leak.
The National Park Service, instead, was the first to warn beachgoers to stay away from the lake by way of a news release to local media. 
Now, six months later, it's coming to light there was yet another spill of chromium from the same outfall at the company's Midwest plant in Portage in late October — for which U.S. Steel sought confidentiality from state environmental officials, according to documents. 
"U.S. Steel requests that this submittal be afforded confidential treatment under all applicable statutes," Joseph Hanning, the company's environmental control director, wrote in an Oct. 31 letter to the Indiana Department of Environmental Management.
IDEM, first notified of the second spill on Oct. 27, did not respond to a request seeking comment Tuesday afternoon. The state department did not issue any news releases alerting the public of the spill, according to a search on IDEM's website. 
In a statement Tuesday afternoon, an EPA spokeswoman said the federal agency was first made aware of the latest spill Tuesday morning. In the aftermath of the April spill, EPA required U.S. Steel to take part in long-term water monitoring. 
Hexavalent chromium, a toxic byproduct of industrial processes and the more toxic form of total chromium, is the same carcinogen that was a focal point of the 2000 biographical film "Erin Brockovich."
The April spill forced the temporary closure of several area beaches and Indiana American Water's intake in Ogden Dunes, worrying parkgoers, environmental groups and local elected officials. The water intake and beaches reopened April 17 after EPA water samples detected no levels of the chemical.
The discovery of a second spill comes on the heels of the University of Chicago's Abrams Environmental Law Clinic on Tuesday notifying U.S. Steel of plans to sue the company for repeatedly violating the Clean Water Act at its Midwest plant for the last six years.
The law clinic is representing the Surfrider Foundation in the pending lawsuit. A U.S. Steel spokeswoman declined to comment Tuesday on pending litigation. 
State and federal regulators' failure to penalize or legally challenge U.S. Steel since the April spill and to notify the public of the most recent spill is why the law clinic is taking action, said Mark Templeton, director of the University of Chicago's Abrams Environmental Law Clinic. 
"The public obviously has a right to know," Templeton said. "It's been over six months and no penalties. In this political climate, it's important that polluters and government officials know we are holding everyone accountable."
Law students came across the Oct. 31 letter while researching material for the lawsuit being filed on the behalf of Surfrider Foundation, a nonprofit grassroots organization dedicated to protecting public waterways, he said. 
"This is, I think, a perfect example of where citizens really can help hold polluters and environmental (regulators) accountable. A lot of information is out there. It's just not always easy to understand or to find it," Templeton said. 
What they found, documents show, were several violations dating back to 2011, including previous discharges of chromium in 2013 and in early 2017 allegedly caused by a broken and poorly maintained infrastructure at the company's Midwest plant. 
Mitch McNeil, a surfer and chair of the Surfrider Foundation Chicago Chapter, said surfers who make use of Lake Michigan year-round are deeply concerned about the company allegedly attempting to keep the latest spill under wraps. 
"As surfers, we tend to go to Indiana because the waves are better. That's where the good waves pile in," he said. "There was a really big wave day in Portage about 10 days ago. All those surfers went there in the wake of that spill. No one knew about it. That stuff is nasty." 
In the incident, first detected on Oct. 25, the total chromium discharged in the waterway was 56.7 pounds per day, or nearly 90 percent above the allowable limit of 30 pounds. 
It's unclear from public documents just how much of that consisted of the more toxic form, hexavalent chromium, which has a lower daily allowable limit of 0.51 pounds. 
Between April 11 and 12, nearly 300 pounds of hexavalent chromium leaked into the Burns Waterway — or 584 times the daily maximum limit of allowed under state permitting laws.
Lynn McClure, Midwest senior director for National Parks Conservation Association, applauded the Surfrider Foundation's legal challenge.
"Preserving the rich biodiversity at Indiana Dunes and protecting the park's more than 2 million annual visitors is nearly impossible if adjacent industry is allowed to dump toxic chemicals unchecked into park waters," McClure said. 
Portage City Council member Collin Czilli, D-5th District, said it's concerning IDEM did not report the latest spill to the public. 
"Why was this hidden? Why were we not told?" he said.
In a statement on Tuesday, a U.S. Steel spokeswoman said the company "promptly communicated with IDEM" on Oct. 27 of the second spill, as required by permit, "and continues to work to ensure that there is no environmental impact."