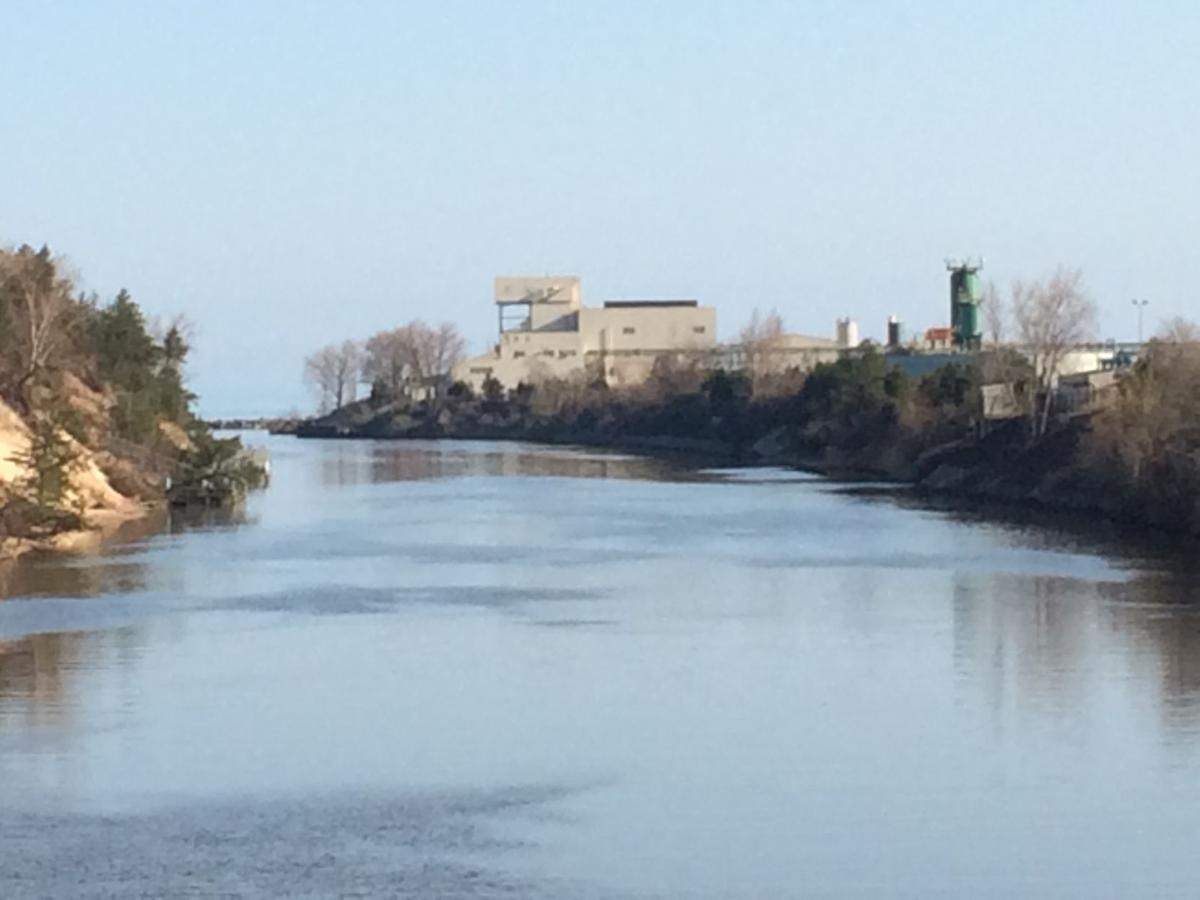 PORTAGE — It's too early to tell what, if any, actions will be taken against U.S. Steel for last month's toxic release of a cancer-causing chemical into the Burns Waterway near Lake Michigan, IDEM said Wednesday.
The company's Midwest plant in Portage spilled nearly 300 pounds of hexavalent chromium into the Burns Waterway near Lake Michigan between April 11 and 12 — or 584 times the daily maximum limit allowed under state permitting laws, Indiana Department of Environmental Management documents show.
In the aftermath of the chemical spill in Portage, the U.S. Environmental Protection Agency is requiring U.S. Steel to take part in long-term water monitoring for hexavalent chromium, a toxic byproduct of industrial processes released hundreds of feet away from Lake Michigan due to a reported equipment failure, an agency spokesperson said this week.
Hexavalent chromium is the same carcinogen that appeared in the 2000 biographical film "Erin Brockovich."
Last month's chemical spill forced the temporary closure of several area beaches and Indiana American Water's intake in Ogden Dunes, worrying parkgoers, environmental groups and local elected officials. The water intake and beaches reopened April 17 after EPA water samples detected no levels of the chemical.
Three days after the incident, the company finished equipment repairs and began a controlled restart of operations amid ongoing sampling and monitoring. A multi-agency investigation into the incident continues, IDEM said. A preliminary investigation revealed that an expansion joint in the rinse water pipe failed and resulted in the water being released to a different wastewater treatment plant and ultimately Burns Waterway through an outfall, U.S. Steel has said. 
A fact sheet provided by U.S. Steel states ongoing water sampling showed the facility continues to be in compliance two weeks after the initial release. The company agreed to the long-term monitoring plan through Labor Day that will assess Lake Michigan beaches and public water intake to ensure there is no impact. 
U.S. Steel's chemical spill also sparked outrage from environmental groups against the backdrop of massive IDEM and EPA budget cuts proposed under President Donald Trump's administration.
The company's major industrial spill "illustrates the need we have for a robust EPA to prevent and respond to situations like this," Cindy Skrukrud, Clean Water program director for Sierra Club Illinois, said Wednesday.
"We cannot bear cuts to the EPA staff and to its programs that protect the Great Lakes from pollution and cleanup legacy contamination sites. We are all depending on the EPA as we seek answers to the remaining questions about the impacts of the spill on the aquatic life in Burns Waterway," Skrukrud said.
"As potential penalties are considered, they should include funding for restoration projects in and near the impacted area," she added.
Last month, NPS noted park staff was concerned with potential impacts to both beach users' health and long-term harm to wildlife and other park resources, adding that periodic beach patrols are underway at the National Lakeshore looking for evidence of fish kills or other environmental damage. Lake currents and waves have the ability to move this hazardous material onto park beaches at a later date, NPS said.
584 times allowable limit
Approximately 346 pounds of total chromium — including 298 pounds of hexavalent chromium, the most toxic form — was released between April 11 and 12 in the Burns Waterway based on 24-hour composite EPA sampling results.
U.S. Steel's Midwest plant is permitted to release only a maximum of 0.51 pounds daily of hexavalent chromium at the outfall, under the company's wastewater permit issued by IDEM. According to composite samples taken by EPA, the spill exceeded 584 times the maximum daily limit.  
Sam Henderson, a staff attorney for the Hoosier Environmental Council, denounced U.S. Steel for last month's chemical spill while arguing there needs to be more effective oversight and enforcement of industry in Indiana.
"If U.S. Steel had set up its system responsibly, it wouldn't have been possible for a single mechanical failure to dump nearly 300 pounds of hexavalent chrome into Lake Michigan," Henderson said. "Spills like this show that U.S. Steel isn't taking that responsibility seriously. Industry needs to step up."
U.S. Steel said the company took immediate action following the equipment failure by shutting down production, notifying government agencies, inspecting the pipeline and making necessary repairs. Last month, the company said it takes all incidents "very seriously" and are "fully committed to researching and taking corrective actions to prevent a future occurrence."
IDEM's budget "has been slashed to the bone, and we see the consequences of that in accidents like these," Henderson added.
"Now we face the risk that EPA will be severely cut back as well," Henderson said. "If those cuts go through, nobody will be minding the store. And if nobody's minding the store, it's inevitable that spills like this will become more common."
IDEM said Wednesday that U.S. Steel has cooperated throughout the investigation with all the agencies and continues to do so.
Due to the number of agencies involved and pending incident reports, it would be premature to say if any action will be taken against U.S. Steel, Brian Rockensuess, chief of staff for IDEM, said in an email Wednesday. 
"All of the agencies are sharing information and data in order to come up with a comprehensive plan to address the site that takes into consideration the aspects of the law that each agency is charged with implementing and enforcing. Assessment and sampling continues both in the canal and in the lake and shoreline in proximity to the canal," Rockensuess said.
Communication and information sharing among the response agencies "has been excellent and will be beneficial in developing an appropriate remedy," he added.  
Weekly samples through swim season
The long-term monitoring plan requires an independent third-party laboratory to conduct sampling at beaches subject to oversight by the National Park Service, Indiana American Water and the U.S. EPA, plan documents show.
Sampling will occur once per week at four beaches — West Beach, Portage Lakefront Beach, Porter Beach and Ogden Dunes Beach — through swimming season, which runs from Memorial Day, May 29, through Labor Day, Sept. 4, according to the monitoring plan dated April 25.
Analytical results will be reported to NPS each week before 9 a.m. Thursday.
U.S. Steel will sample the Indiana American Water intake at the surface and mid-depth levels once per week until the end of May with reporting every Friday, the plan states.  
The plan notes sampling may be reduced or discontinued, but only if the EPA, NPS, Indiana American Water Co. and U.S. Steel unanimously agree.
Bruce Rowe, spokesman for NPS, said Wednesday the park service is "encouraged that there has been no detectable amount of the material found in the waters or on the beaches at Indiana Dunes National Lakeshore. We are looking forward to a normal beach season this summer."
Lynn McClure, Midwest director for National Parks Conservation Association, said many questions about the company's violation need to be answered.
"Questions about protocols, communication, enforcement and testing, as well as the most important question of all — how can we better protect the waters and beaches near our national parks? The answers to those questions will be critical to ensuring that incidents like this never happen again," McClure said.
Lake Michigan is a primary source of drinking water for many residents of Lake, Porter and LaPorte counties.