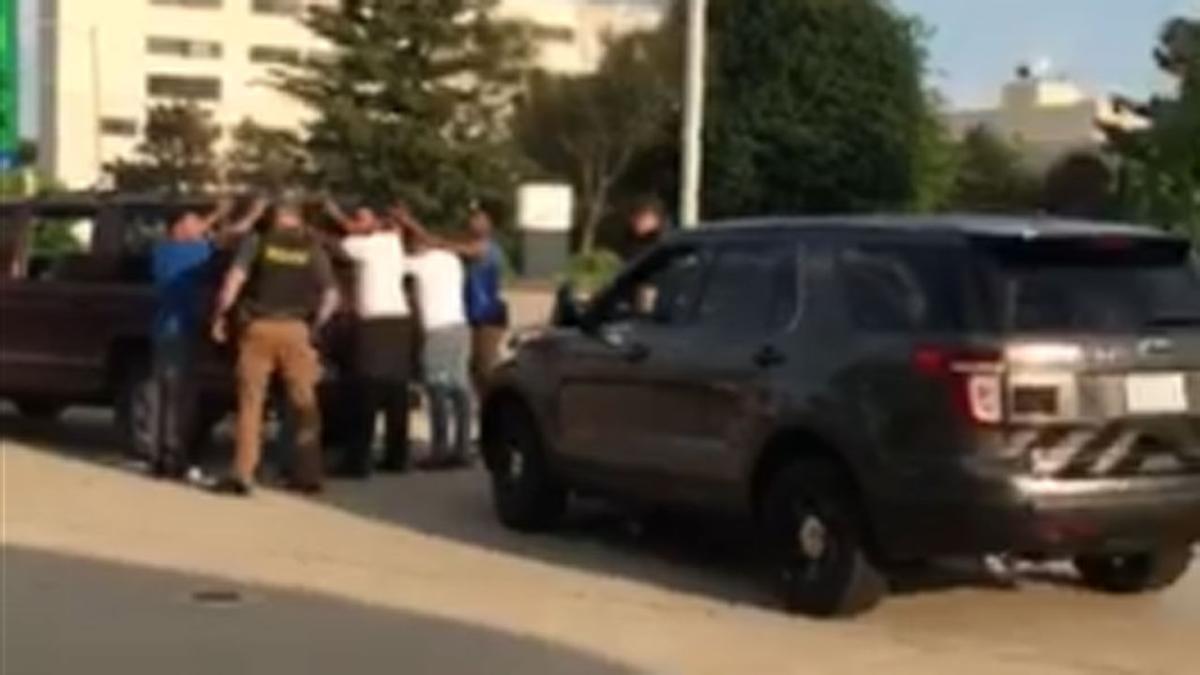 A Facebook video with nearly 650,000 views and more than 20,000 shares depicting an encounter between two Dyer police officers and a group of black men has elicited a response from Dyer's police chief. 
The poster, Dmani Brown, wrote this along with the video:
"My truck broke down and my friends came to help me push it to the gas station. While at the gas station waiting for the tow truck we were stopped and frisked because the undercover police officer said we 'looked suspicious.' My brother was placed in handcuffs because he verbalized his disapproval of the illegal search. Things have to change is Dyer, IN please make this go viral."
The video starts with showing five black men with their hands against an SUV at a BP gas station as they are being patted down by a police officer. 
The video, being shot and narrated by an unidentified woman, pans away for a moment and when it goes back to the group, one of the men is handcuffed and placed in a seated position against a police vehicle. 
The video ends with four of the men no longer having their hands against the SUV but the fifth man still seated and in handcuffs as an officer, holding a piece of paper, begins to enter a police vehicle. 
Dyer Police chief David W. Hein sent out a statement Friday evening. 
"Dyer Police Department is aware of the video that was posted depicting a portion of the encounter. Our department constantly reviews the actions of the officers in order to maintain the highest quality of law enforcement," Hein stated. "We work collaboratively with the community and remain transparent. At the conclusion of this encounter the officer assisted in pushing the vehicle further into the parking lot and offered further assistance with the vehicle if needed. There were no tickets issued or arrests made."
Attempts to reach Brown were unsuccessful.