DYER — It may not be the North Pole, but Santa's elves have nothing on the group of volunteers who gathered recently inside an auto shop to bo…
Police say a Chicago Heights man treated for a gunshot wound at a Dyer hospital is facing charges of murder and home invasion for his role in …
DYER — Kahler Middle School Principal Ken Newton's out-of-the-box thinking led the school leader to spend his Thursday confined to some pretty…
SCHERERVILLE — Lake Central School Corp. Superintendent Larry Veracco joined state Rep. Chris Chyung, D-Dyer, to give an update on the state o…
State Rep. Chris Chyung, D-Dyer, is putting on a series of "State of our Local Schools" forums in the Tri-Town and Griffith communities to add…
ST. JOHN — Seniors Hamza Abughofah, Connor Kaurich and Joey Lopez started their initiative, Food Driven, with a simple goal: How could the Lak…
The National Merit Scholarship Corp. has announced semifinalists in its 2020 National Merit Scholarship Program.
Volunteering in the community is important. It's a lesson reinforced at all ages in school. But rarely do students take it upon themselves to …
It's that time of year again. School supplies line store shelves, fresh layers of paint coat school walls. Back-to-school block parties are in…
DYER — The homeowners at the center of a right-of-way dispute with Lake County said Friday they have reached a tentative agreement, clearing t…
"Someone's burning toast again."
The U.S. Supreme Court voted 6-3 Monday to strike down the Professional and Amateur Sports Protection Act, a 1992 law that outlawed sports gam…
The East Chicago Public Library, 2401 E. Columbus Drive, will be hosting a special Family Reading Night at 5:30 p.m. on Wednesday, July 1 with…
DYER | A money transfer approved by the Economic Development Commission will go toward putting up a barrier between the Canadian National Rail…
CROWN POINT | The Lake County Council disconnected a call by four towns refusing to join the E-911 consolidation unless they first get more co…
DYER | The Town Council has approved a $1.9 million road project that will involve the repair or reconstruction of five streets.
DYER | The Dyer Economic Development Commission will meet in a study session at 6 p.m. April 30 to discuss the possibility of a screen to shie…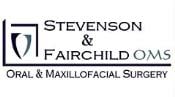 Stevenson and Fairchild OMS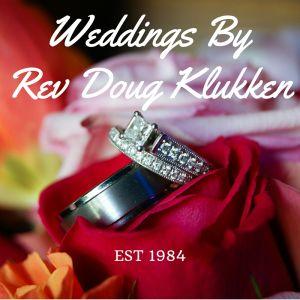 Weddings by Rev. Doug Klukken - NWI Wedding Officiant
CEDAR LAKE | The Town Council has postponed a vote on the South Shore extension financing until next month.
More than 40 local schools received a four-star school designation for the 2012-13 school year from the Indiana Department of Education.
SCHERERVILLE |  In celebration of National Library Week, April 13-19, the Dyer-Schererville branch of the Lake County Public Library will join…
CROWN POINT | Democrats and Republicans on the Lake County election board squabbled Monday about the etiquette of recruiting high school stude…
DYER | The town can afford to absorb a small increase in solid waste fees this year.
DYER | Dyer has not allowed angled parking in the downtown area because of the heavy traffic flow along U.S. 30.