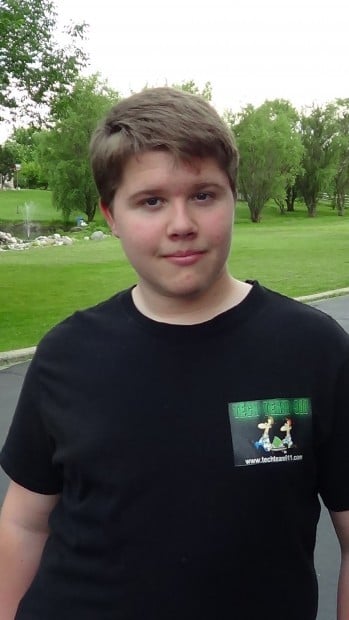 At only 16, Dyer resident Joshua DeBoer is a high school graduate, a business owner, and now a scholarship recipient.
DeBoer received a Westwood College scholarship totaling $90,000 from school President Bruce McKenzie in April, and plans to study Network Technologies with a major in Systems Security at the River Oaks campus in Calumet City.
Home schooled at the DeBoer Homeschool Academy, he used his free time to form a Dyer-based emergency computer repair and service business, Tech Team 911, last year.
Working with partner and IT Manager Derek Vaupel, DeBoer provides onsite emergency and non-emergency technology related services as well as computer builds, networking, and computer education.
Clients range from local business owners to medical educators.
"To reinforce the fact that we are available for emergency calls, my parents let me purchase the old retired White Sox ambulance last year," he said. "My goal is to have the ambulance fully stocked with any computer supplies we might need for onsite repairs, instead of having to always order parts."
DeBoer hopes to advance his business even more after earning his degree.
"I hope to expand my business further into the Chicagoland area, maybe hire more employees to run separate locations so I can expand the range in which I offer computer services," he said.
The son of Scott and Lisa DeBoer, Joshua credits his early success to his parents' guidance. "My parents don't believe in giving an allowance. We have always been on a commission basis at home. We work and then we get paid."
"The grass only needs cutting once a week, and you can only unload the dishwasher so many times, so I just started with something I loved doing anyway and found that the more I worked, the more money I could make."