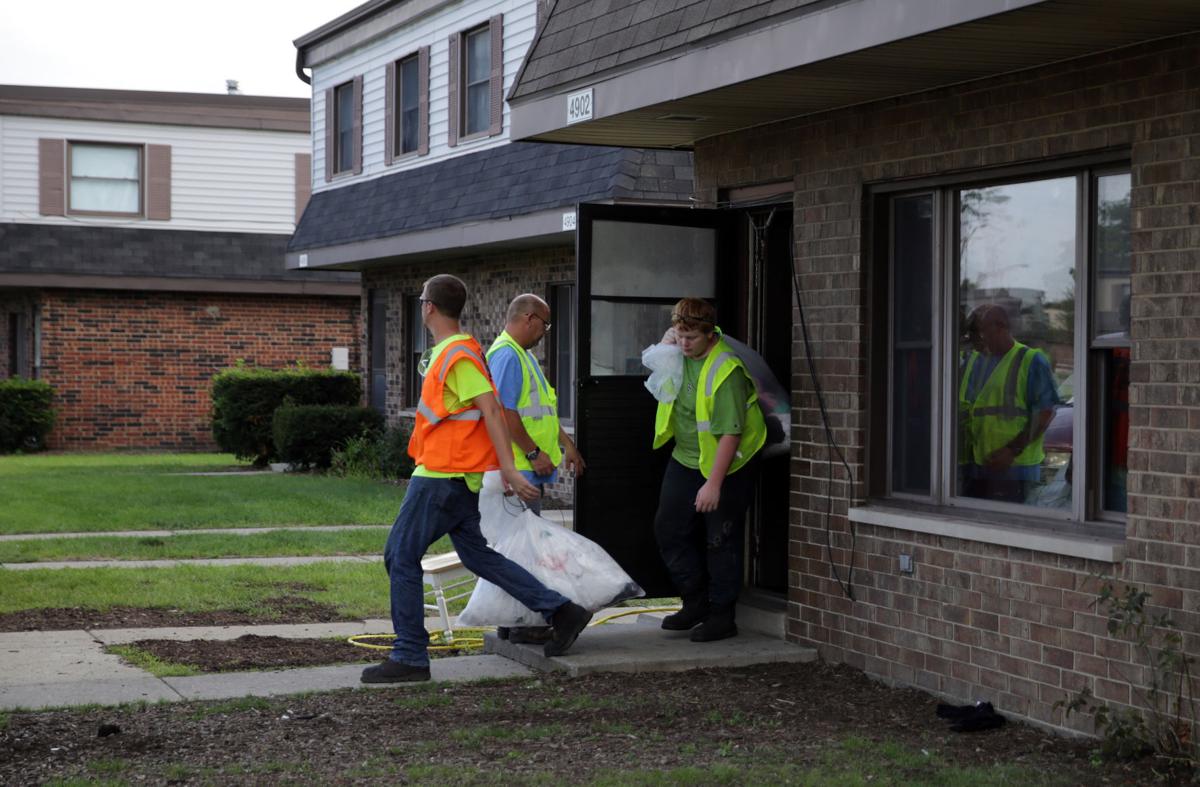 East Chicago Mayor Anthony Copeland accused the EPA in July of breaking the city's trust by withholding data about the levels of lead and arsenic contamination found in the soil in the Calumet neighborhood, and failing to provide adequate data for a 2011 health assessment that wrongly concluded children's health was not at risk.
In a July 14 letter, Copeland told EPA Administrator Gina McCarthy that EPA personnel also threatened to treat the city as a "responsible party" after the city raised objections to a plan selected in 2012 to excavate up to 2 feet of soil from more than 1,200 properties across three cleanup zones within the neighborhood, cap any remaining contamination and put down clean soil.
"Despite the EPA's knowledge for more than a decade of the unprecedented high levels of lead contamination at the soils, the EPA neither performed nor requested testing of residents' blood (lead) levels," the letter said. "Instead, when the city became aware of the extremely high levels of lead in the soil on May 24, 2016, it immediately commenced testing. Preliminary results reveal that hundreds of children suffer from excessive levels of lead in their blood."
In another letter released Monday, Acting Region 5 Administrator Robert Kaplan responded to Copeland on Aug. 1, saying he understood the mayor's concern about when EPA shared soil test results for the USS Lead Superfund site.
"I am committed to more effectively sharing information with you moving forward to constructively and collaboratively address environmental and public health issues and concerns at the site," Kaplan's letter said.
EPA said it began the latest round of soil sampling in November 2014 and began receiving preliminary results in May 2015. Preliminary data was first compiled in an October 2015 report, and that data showed there were spikes in lead levels, the agency said. The EPA waited until May to turn over to the city the data for zone 1, which includes the West Calumet Housing Complex and Carrie Gosch Elementary School, until after the more than 1,000 preliminary sets of data were subjected to extensive quality control procedures.
In retrospect, the spikes in initial data and increased scrutiny of that data could have triggered action to be taken sooner rather than waiting to have it fully assessed, the EPA said.
"EPA will institute a process to review preliminary data to flag the need for immediate action," the EPA said in a statement.
The federal agency said it now has more than 70 people on-site, working to remove contaminated dust from residences and mitigate risks from contaminated soil and dust.
The mayor on July 11 notified West Calumet residents of the lead contamination and recommended they temporarily relocate. The U.S. Department of Housing and Urban Development has released $1.9 million to help permanently relocate residents, and the state has kicked in another $100,000 to help with moving expenses. City Attorney Carla Morgan said Monday that more than half of the families living in the complex told to relocate by Nov. 30 have received HUD vouchers that are effective Sept. 1.
EPA said last week it will begin some remediation in September in zone 3, which includes 463 properties in the eastern part of the neighborhood. Properties with lead levels above 1,200 ppm and arsenic concentrations above 68 ppm will be targeted for cleanup. Residents should be receiving results soon for soil samples taken in 2014-15.
EPA also has begun testing soil in zone 2, the middle part of the neighborhood, and hopes to sample all 586 properties there, if owners consent. Funding for a cleanup in zone 2 has not yet been secured, Indiana Attorney General and Department of Justice officials said.
Copeland's July 14 letter said EPA provided data about soil test results to NIPSCO so the utility could protect its workers from lead exposure while they worked at the site, but did not provide the same data to the city.
The letter also accused EPA of withholding soil testing data from 2011 to May 24, 2016, when EPA released results for zone 1. According to the city, the federal agency cited "privacy concerns," and didn't release data for parcels — such as the housing complex — that are owned by the city.
Though Copeland's letter indicates a full data set was not provided to the city, documents released by the EPA in 2012 about the cleanup plan, which was being proposed at the time, listed limited data, including two different maximum lead concentration results.
A fact sheet on the proposed plan said the maximum lead and arsenic levels found during testing of 88 properties in 2009-10 were 9,406 mg/kg and to 567 mg/kg, respectively. A remedial investigation report released in July 2012 included the same high arsenic level, but said a maximum lead level of 27,100 ppm was found at 18 inches to 24 inches below ground surface in a backyard on East 150th Place. Nine of the 88 properties tested were in the West Calumet Complex, and soil was removed and replaced at five of those nine properties in 2011, EPA records show.
Copeland said he was not aware of the remedial investigation report findings in 2012, and did not become aware of soil test results until May 24 of this year.
Since becoming mayor in October 2010, his No. 1 concern has been the health and safety of the residents, Copeland said. That's why he urged the EPA not to begin digging this summer, because it would have been impossible to protect residents from airborne contaminates stirred up by excavation. He said he's too focused on safely and equitably relocating residents to think about future land use at this time.
In a previous June 16 letter to Kaplan, also released Thursday, Copeland said West Calumet was built on the footprint of the former Anaconda lead smelter. Maintenance work and construction debris found in the area indicates Anaconda "may have simply been bulldozed, and that the West Calumet Housing Complex was then built on top of the demolition debris."
"While our concern is for all the residents of the USS Lead Superfund site, we have particular concern for those who live where we now know the contamination is by far worse, which is on the footprint of the Anaconda facility, in the West Calumet Housing Complex," the letter said.
"EPA's current plan to remediate while residents continue to live in West Calumet ignores the fact that testing has already revealed that a high number of children in this neighborhood demonstrate excessive blood levels of lead."
The CDC has set an action standard for blood lead levels at 5 micrograms per deciliter. The mayor's July 14 letter said preliminary tests have shown children in the area have blood lead levels as high as 33 micrograms per deciliter. Morgan said that as of Monday, 420 to 450 children have had their blood tested, but many more still should be tested. She urged parents to contact the East Chicago Health Department for the free testing at (219) 391-8467.
The mayor's letter also accused EPA of failing to provide the Agency for Toxic Substances and Disease Registry with adequate data during a flawed 2011 health assessment that concluded "breathing the air, drinking the tap water or playing in soil around the USS Lead site is not expected to harm people's health" because of declining blood-lead levels. ATSDR failed to include the city health department in any discussions about blood lead level test results, the letter said.
An ATSDR spokeswoman last week issued a statement saying the federal agency's evaluations in 2011 were based on "environmental sampling data typically collected by the U.S. Environmental Protection Agency and/or other state and local regulatory agencies." ATSDR is in the preliminary stages of gathering information about its past public health evaluations and determining if there is a need to re-evaluate. City officials have said ATSDR staff are currently working on-site.
Both Copeland and Morgan said Monday that since the exchange of letters, communication among city and state and federal agencies has improved.
"We're staring to talk to each other and not at each other," Copeland said, "and by coming together we're seeing the needs of that population and seeing that logistically, this is not a small task."