24-year-old Jacquana Stanley was pronounced dead after he was fatally shot in Chicago late Wednesday, officials said.
Students looking to enroll in automotive or welding classes this spring at Ivy Tech's Lake County campus can receive help in one of these upco…
Gavin Rose, an attorney for the ACLU, filed papers Tuesday in U.S. District Court announcing an agreement ending more than four years of litig…
East Chicago Mayor Anthony Copeland said the project has been two years in the making.
Bryant Love, 45, sold cocaine base to a confidential informant on two separate occasions in December 2016 in East Chicago, according to court …
Bishop Noll parents transformed their patio into a ceremonial stage to give their son and his friends a real graduation experience.
By the time she was 8, Jennifer Jimenez knew she wanted to be a nurse. It was a good choice. "My grandfather had lung cancer and lived with us…
Families continued an annual Memorial Day tradition on Saturday by tending to grave sites in Hammond's St. John-St. Joseph Cemetery.
Patrons will be notified via phone when the items are ready and can then schedule a time for pickup.
The officers had very limited contact with residents because they were still in training and were not yet handling 911 calls, according to the…
The Indiana Department of Health, in conjunction with the East Chicago Health Department, offered drive-thru COVID-19 testing Monday and will …
Two groups teamed up Wednesday to pass out candy and share uplifting messages to youths during a citywide parade.
EC Washington star Junior Bridgeman was supposed to be the star, but a rookie named Michael Jordan was all that and more in his third professi…
A former longtime East Chicago health director will return to the director post, East Chicago city officials announced Monday
The City Council's president claims Mayor Anthony Copeland delayed action and ignored his March request to reduce the number of garbage pickup…
East Chicago's new superintendent is a familiar face within the school city. Here's more about the East Chicago school board's recent selectio…
The Griffith YMCA hopes to bring 100 to 150 new child care openings to essential employees encouraged to continue working through the COVID-19…
West Calumet has recently become a symbol of everything that was wrong with this steel city. 
The 20-year-old was unresponsive and had suffered gunshot wounds to his neck about 8:30 p.m. in the 3800 block of Elm Street, police said. He …
Flames were most heavily coming from the grocery storefront, and firefighters worked for about an hour to put out the blaze.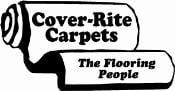 Cover-Rite Carpet & Design Center

Midwest Express Clinic / Crown Point
HAZMAT crews are assessing the scene to see if any product was spilled from the tank cars, which are carrying crude oil, an official said. 
The East Chicago man is being charged with five counts of attempted murder.
City officials said Friday the railway intends to expand operations along their rail line at 149th Street in East Chicago, creating what would…
Mayor Anthony Copeland issued an emergency order keeping East Chicago firefighters on a swing shift schedule.
The 7-1 vote brought applause from a room full of East Chicago Professional Firefighters Local 365 members who had been rallying outside city hall.
EAST CHICAGO — Mayor Anthony Copeland says he wants to sell the demolished lead-and arsenic-contaminated West Calumet Housing Complex site to …
Frank L. Smith Sr., of East Chicago, was airlifted Thursday morning to University of Chicago Medical Center and his condition was listed as se…