EAST CHICAGO — A dispute between the city and a company renovating Block Stadium over employment quotas is prompting a lawsuit.
Father John Siekierski, who lives in the rectory just feet away from the building, said he was alerted by a member of the parish and came out …
At 12:23 p.m. police responded to a vehicle hitting a house at 1211 W. 149th St., said said East Chicago Deputy Chief Jose Rivera. 
Officials stated no firearms were involved in the matter, despite rumors. 
The School City of East Chicago said that e-learning has been extended through Monday to accommodate safety training and to allow time to alle…
Anyone with information on the shooting is asked to contact Detective Migeul Pena at 219-391-8318. 
In a Facebook post, Emiliano Perez said he was resigning because he and his family had recently purchased a "forever home" and would be moving…
An 18-year-old driver and her 26-year-old passenger, both from Gary, were shot a little before 6 p.m. Sunday when witnesses reported a dark-co…
"If your intentions are to come here and to take advantage of people and commit a crime then you're in the wrong city. Because we're going to …
Police said the driver intentionally struck the squad car in an attempt to flee from officers. 
Police said the driver intentionally struck the squad car in an attempt to flee from officers. 
Further details from police investigations revealed that an AK-47-style rifle was discovered inside the home next to the woman's body, along w…
He was arrested near his home on the 5600 block of Baring Avenue in East Chicago's Roxana District.
The City Council has approved the hiring of a new attorney to represent its interests, and has changed its meeting dates to accommodate her.
This installment of Riding Shotgun with NWI Cops series explores the lives of three co-workers: a pastor, a mentor and a DJ. 
The victim was taken from a local hospital to the University of Chicago Medical Center for treatment.
Five males face charges after they were arrested following a report of gunshots being fired in an East Chicago neighborhood.
The firefighters' labor dispute with the mayor has prompted a state inquiry into potential safety violations.
The search for Kelvin Soto Crespo, 20, had been ongoing since May 1, when the 18-foot Bayliner runabout boat he and three others were aboard c…
The 18-year-old victim underwent several surgeries as a result of her wounds and will need long-term physical therapy, court records state.

Midwest Express Clinic / Crown Point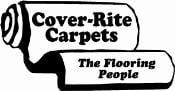 Cover-Rite Carpet & Design Center
The man, who has not yet been identified, was recovered after the Chicago Marine Unit responded to a report of a body floating in the water, p…
Bonnie E. St. John, 20, is accused of telling family members who questioned her about bruising on her 2-year-old son's body in December she wh…
Police found the boy shot in his ankle after they were dispatched about 5:30 p.m. to Guthrie and Elm streets for a report of shots fired, said…
A judge granted the bond reduction after the defendant agreed to cooperate with pretrial supervision, seek mental health treatment and avoid c…
The defendant pinned an Indiana State Police trooper between a Nissan and the trooper's police car after the trooper, who was on foot, ordered…
The state conceded the plea agreements were illusory, because they subjected Pichon and Howard to five more years in prison than each would ha…
The attempted robbery led to the shooting death of Diego Serna, 16, a junior at the Hammond Academy of Science and Technology, court documents state.