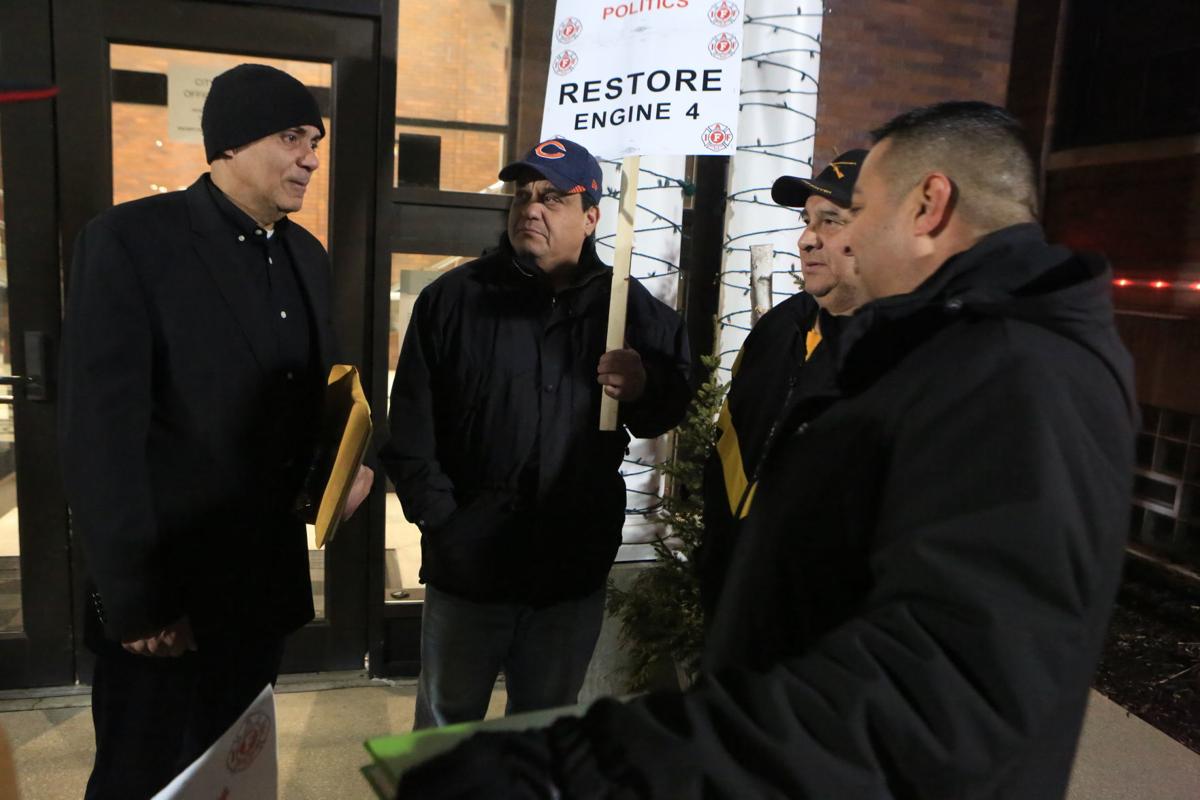 EAST CHICAGO — Mayor Anthony Copeland said Wednesday he has issued an emergency order keeping East Chicago firefighters on a swing shift schedule they oppose.
The order requires members of the East Chicago Professional Firefighters Local 365 to work a rotation of eight-hour morning, afternoon and overnight shifts.
Copeland said he signed it hours after a 7-1 vote Monday night by the East Chicago Common Council to override the mayor's veto of their ordinance, which would return the firefighters to their old schedule of 24 hours on duty and 48 hours off duty.
"There can't be nine mayors in East Chicago. There can only be one. I did it to dispel confusion and to stop unjust enrichment," Copeland said.
Council members and the mayor have been locked for months in a battle for control over the Fire Department, which has a complement of 76 firefighters and a budget of $6 million, according to the mayor.
The fight likely will shift to Lake Superior Court, where the mayor is suing for a judicial declaration that he and his fire chief have sole authority to set the Fire Department's work schedules.
Carla Morgan, an attorney for the mayor, said Monday night that state law gives the mayor that right. The council's attorney, John Bushemi, told council members they have the authority to legislate work schedules for the Fire Department.
The case is pending before Superior Court Judge Bruce Parent, who has yet to rule on the matter. The mayor has argued his new work schedule is part of his overall policy to curb excessive labor demands for longevity and overtime pay increases.
Be the first to know
Get local news delivered to your inbox!