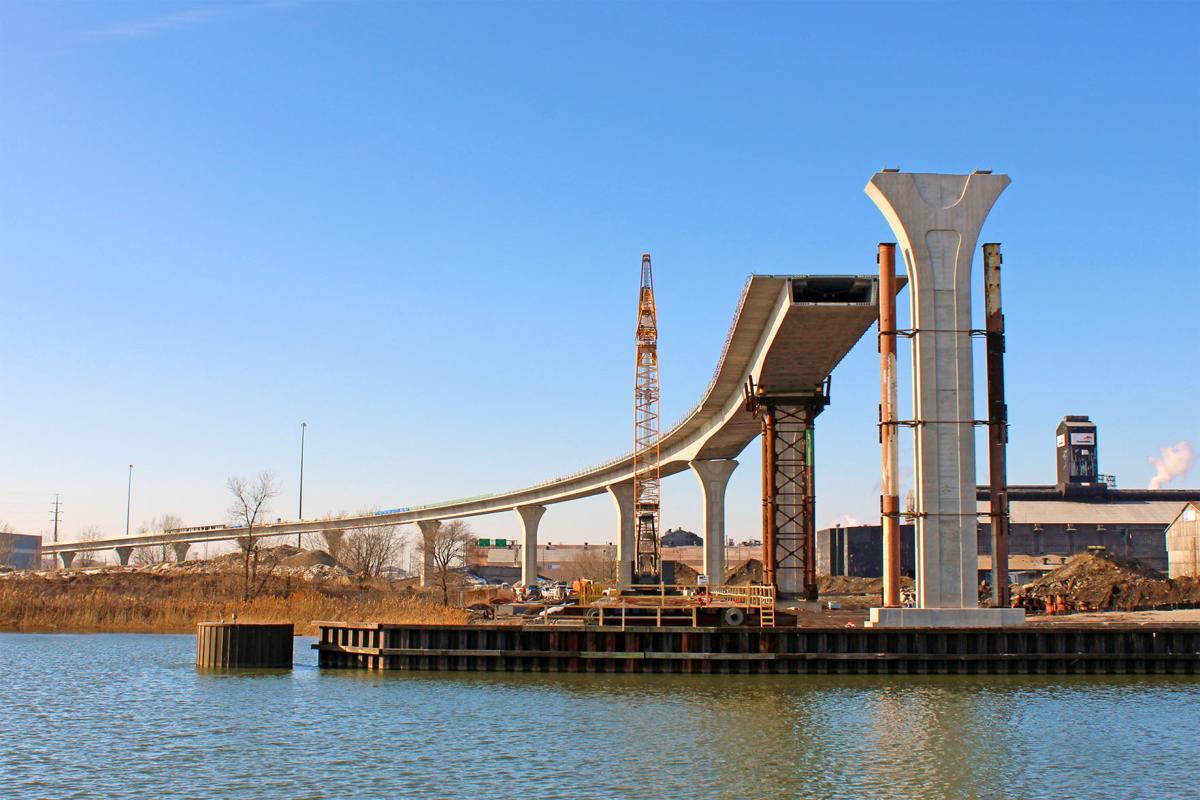 EAST CHICAGO — West Calumet had recently become a symbol of things that were wrong with this steel city.
It was the site of the U.S.S. lead refinery depositing toxic chemicals into the land, water and air until environmental regulations forced its closure and a Superfund declaration said it should be cleaned up some day.
A public housing project was built over it. The children of its tenants played in soil dangerously contaminated with lead and arsenic.
Three years ago, 1,000 tenants were evacuated from the site.
There is a new enthusiasm about the site's potential. Mayor Anthony Copeland wants to rise from the shadows of West Calumet.
He announced late last year he wants to move the site, once it is rehabilitated, away from residential use and have it developed into a logistics/distribution campus and warehousing complex.
Copeland has signed a letter of intent to sell a large parcel to Industrial Development Advantage, LLC.
Karen Lauerman, president and CEO of the Lake County Economic Alliance, which is involved in the city's redevelopment initiative, said plans include a $100 million investment in a 3 million square foot facility.
That includes an initial 1 million square foot speculative building expected to create 3,000 full-time jobs. There will also be a $26 million remediation of 284 acres as well as donation of natural areas to The Nature Conservancy.
The site is near the Gary/Chicago International Airport and major highways, which makes it ideally located. It is also in a federal Opportunity Zone, which provides investors tax breaks on capital gains income they invest in the zone.
Copeland warned earlier there would a severe challenge finding housing developers who would want to build on a site where foundations would have to be sunk into soils polluted well below the level being remediated.
Laureman said when she began her economic development consultations with local government, there were few business parks available to receive new tenants.
"So we went on a quest to find available sites for development," she said and those seem to be the northern sector of the county.
Developers can see the same advantages that made East Chicago an industrial era player decades ago – location, location, location.
Though landlocked, the city abuts the Lake Michigan shoreline and is 40 minutes from Chicago's major downtown.
Interstate 90 and the South Shore commuter train both run through its 14 square miles.
State and local government officials have approved a financial plan for $420 million initiative to lay a second set of tracks between Michigan City and Gary that will speed up its cars commuting times.
The South Shore double tracking and the West Lake corridor ensures the transportation development district will be critical in the future.
The potential seems promising for a city guided by an administrator who is no stranger to challenges.
When he became mayor Oct. 16, 2010, city employees were dealing with pay cuts and no-pay furlough days.
He said he got the city's financial house in order with spending cuts that he has used to update the city's aging infrastructure and streets to position East Chicago for future growth.
He said city incentives to first-time homeowners have increased and those making renovations have improved the housing stock.
The city has demolished hundreds of derelict buildings, resurfaced about two-thirds of its streets and restored much of the city's aging sewers.
"Since I've been mayor, the public and private investment in the city's infrastructure has been about $300 million," he said.
He said he helped broker the Cline Avenue Bridge replacement, made improvements to its Lake Michigan marina and invested in the city's parks. The Cline Avenue bridge project is on track for completion this year.
Be the first to know
Get local news delivered to your inbox!