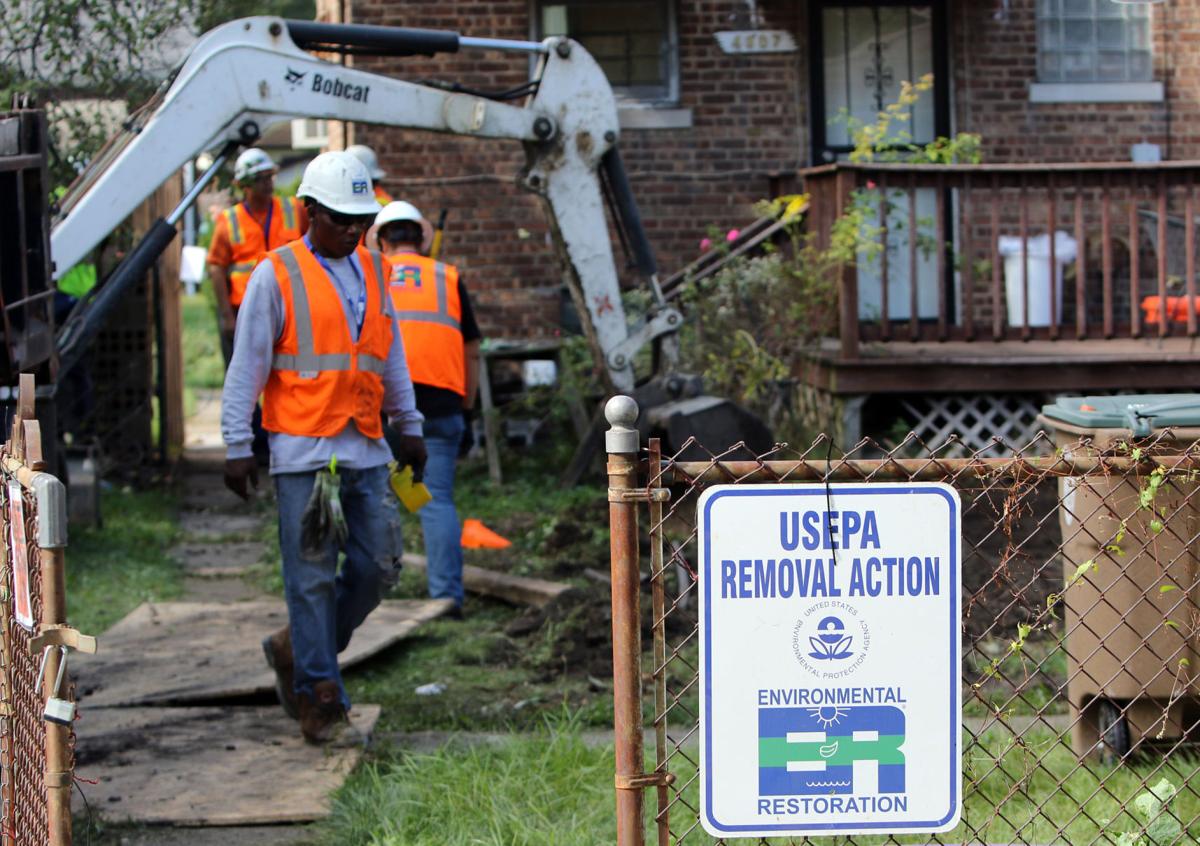 Amid pressure from a federal court order and advocacy groups, the U.S. Environmental Protection Agency is proposing new standards aimed at reducing the amount of lead that can remain in dust on floors and windowsills post-abatement.
EPA's proposal has critical public health consequences as lead-contaminated paint and dust lurks in older cities with large amounts of pre-1978 housing stock all across Northwest Indiana and the greater Midwest.
Lead exposure in homes disproportionately impacts children in low-income communities and can cause neurological, learning and behavioral issues.
EPA officials have touted the new standards — released this week — as protective enough for children, saying it will increase the effectiveness of work done to remove lead-based paint hazards in older homes and day care centers after abatement.
But EPA even admitted that this clearance standard — the first update since 2001 — would still result in slightly higher blood lead levels in the "average 2-year-old" child, court filings show. The agency also noted they believe it's impossible to eliminate all risk.
According to the EPA, when actions are taken to remove lead from homes and child care facilities, buildings must then be tested to make sure that the cleaning activities were successful.
Under the new rule, EPA's "clearance levels" would lower from 40 to 10 micrograms of lead in dust per square foot for floor dust, and from 250 to 100 micrograms for windowsill dust.
Eve Gartner, managing attorney with EarthJustice's Toxic Exposure & Health Program, criticized EPA's proposal on Friday, saying the agency delayed action for more than a decade.
The standard being proposed this week is the same one advocacy groups requested more than 10 years ago, when the proven harms of lead were less known, said Gartner. 
"EPA has adopted a standard that is ... dangerously out-of-step with the understanding that any level of lead in children's blood puts them at risk of IQ loss and developmental delays," Gartner said.
After several groups petitioned the EPA in 2009 to change its standards and saw little to no action, EarthJustice, an environmental justice law firm, sued the EPA in 2015 on behalf of several groups, arguing the EPA failed to act quickly enough to update its standards.
"It is tragic that EPA continues to delay in setting health protective, legally mandated lead standards, showing that it did not learn its lesson from Flint (Michigan) and East Chicago and other communities around the country whose children were exposed to frighteningly high levels of lead because of EPA's failures," Gartner said.
Debbie Chizewer, managing attorney for EarthJustice's Chicago-based office, pointed out EPA has inconsistently addressed lead hazards at Superfund sites across the U.S., including in East Chicago.
If EPA is updating its standards, the agency needs to consider applying them uniformly across all of its cleanup programs, she said. 
"EPA should apply the most protective dust lead hazard standard and clearance levels across all of its programs. To date, though, in the small number of instances in which EPA has actually addressed interior lead dust at Superfund sites, it has not consistently done so. As a result, residents living at or in close proximity to Superfund sites are not adequately protected from the lead-contaminated dust in their homes."
Be the first to know
Get local news delivered to your inbox!