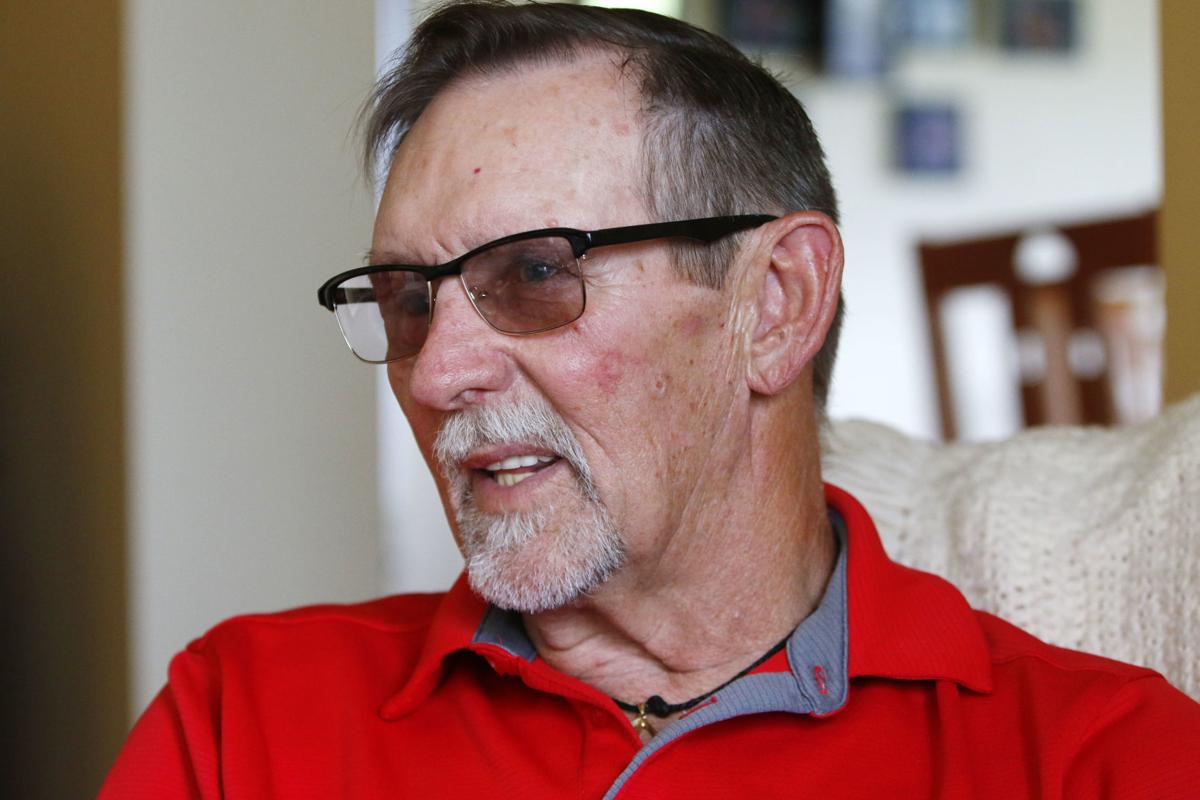 GARY — Jim Chancellor, an U.S. Army combat veteran from Lowell, said he's been helping veterans get back on their feet since returning home from Vietnam in 1970.
But over the years, he's learned not all veterans warm up to strangers easily — nor do they always trust the word of someone offering to give them a hand up. 
"Trust is huge with any struggling veteran. They have been pushed and pulled in every way possible and they really don't think anyone truly cares," Chancellor said. "We can show them that we do (care) by these no-pressure, relaxing weekends."
Chancellor is teaming up this weekend with North Township Trustee Frank Mrvan and Calumet Township Trustee Kim Robinson in creating an overnight base camp for veterans at the Calumet Township Multi-Purpose Center, 1900 W. 41st Ave. in Gary. 
"This is a warm, approachable way for vets and their families to be educated and understand all the wrap-around services available to them," Mrvan said. 
Starting at 10 a.m. Saturday and running through 11 a.m. Sunday, the base camps will be available once a month through February. Subsequent events will be Dec. 7-8, Jan. 18-19 and Feb. 22-23. 
There, veterans can come, hang out, stay the night, and possibly receive valuable resources at the same time. 
There will be a ping-pong table, bean bag games and a large screen TV for the football fans. Desserts, coffee and pop will be available when they arrive, and a brunch-style lunch will be at 1 p.m. with chili dogs, brats and burgers.
Veterans will received a bag with new clothing, socks, underwear and a thermal top. They will be also have the option to receive an insulated sleeping bag or a thermal hat or pair of gloves if they need it, Chancellor said.
A movie will follow at 8 p.m., with popcorn and drinks.
Thirty cots will be available for overnight stays, and in the morning, a Sunday nondenominational church service will follow. 
He said Mrvan and Robinson have agreed to send buses out to their township locations to bring veterans to a newly created base camp for the weekend.
The pick-up and drop-off locations are:
Salvation Army, 513 W. Chicago Ave. in East Chicago
Greater Works Ministry, 5125 Hohman Ave. in Hammond
The Center, 7337 Kennedy Ave., in Hammond
City Life Center, 225 W. 5th Ave. in Gary
Peace Baptist, 1201 Chase St. in Gary
Veterans Life Changing Service, 501 Ridge Road in Gary
"All my life we have helped anyone that has reached out to us. We have waited for them to come to us, but not this year. This year we are going to them," Chancellor said.
This weekend, there will not be any tables set up or handouts, but "no-pressure" bulletin boards with questions like "How do I get a copy of my DD214 (military records)?" or "Do you want or need a job?" accompanied by a photo of a person available on site to help. Information about local hiring, veterans treatment court, drug and alcohol treatment, and other resources will be available. 
"No pressure, but available," Chancellor said. "There will be professionals there to help our veterans if they want it."
Before they leave, Chancellor said he and others on site will ask them once more if they can be assisted in any way. 
"If they say 'No, Jim, not really, I just don't think I'm ready yet,' I'll say 'That's OK. Maybe we will see you next month,'" Chancellor said.
Chancellor is the founder of American Veterans Collection, a nonprofit organization dedicated to helping veterans better their lives and educating youths about the realities of post-traumatic stress disorder.
"The ones who are so hard to reach are the ones that need the most help. If a vet is struggling, they should come to this. Break bread with us," he said.