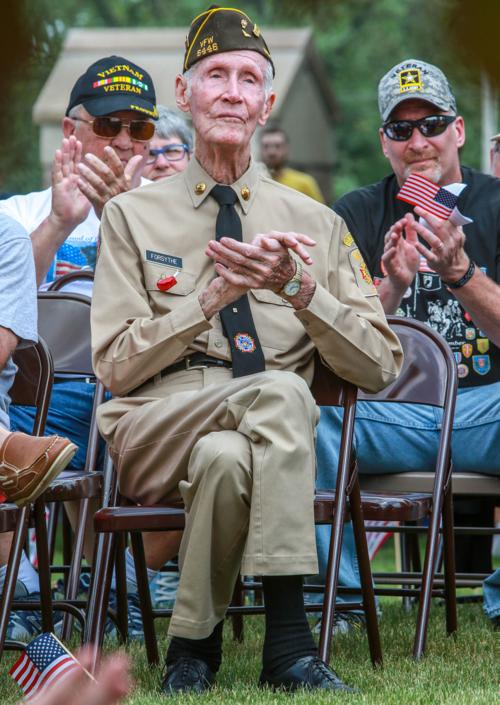 CROWN POINT — A day of remembrance, usually lauded with patriotic parades, salutes and flags in the wind is going to look different this year.
Instead of a parade and ceremony at the Historic Maplewood Cemetery, Crown Point is taking its Memorial Day celebration virtual this year, a measure outlined in the city's updated COVID-19 response. 
But that isn't the only noticeable change.
A regular at the city's Memorial Day observance, former two-term Crown Point Mayor James "Jim" Forsythe is no longer able to celebrate with the city. 
Forsythe died on April 8 from underlying health conditions. He was 95.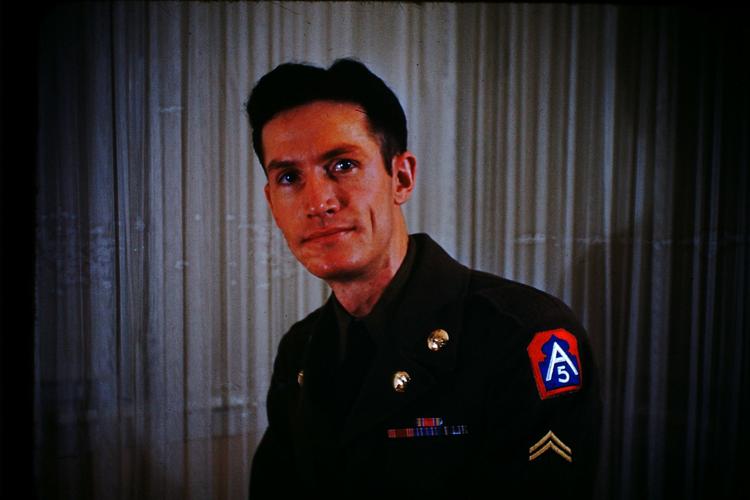 The World War II and Korean War veteran was a mainstay at ceremonies honoring veterans. He was the master of ceremonies for the Memorial Day events and a member of the Crown Point VFW and American Legion. 
Forsythe's daughter, Margaret Wood, said her late father was a patriotic man. 
"He would dress up as Abraham Lincoln and was Abraham Lincoln in several Fourth of July parades in Crown Point, but then he also got asked to speak in front of the Indiana General Assembly," Wood said. "This would be in honor of Presidents Day, and he recited the Gettysburg Address."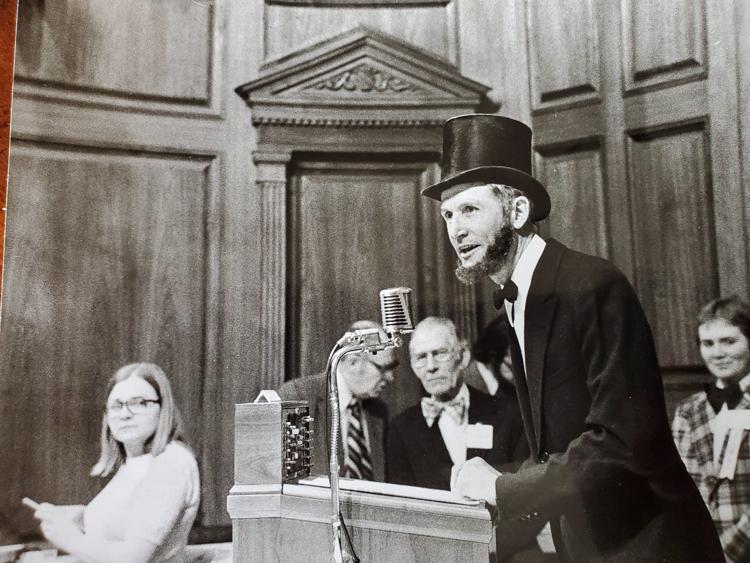 In September 2019, Forsythe was honored at the Patriot Brunch by the Lake Court House Foundation. 
Crown Point Mayor David Uran said the ceremony will be different this year without Forsythe's presence, and without it taking place in person. 
"He's been a mainstay of that ceremony for decades, and obviously being the mayor of Crown Point but then also serving in the military, he had a direct connection to what this weekend is all about," Uran said. 
He later added: "I had such a fond relationship with the mayor and his service to the country, and I know it will be fitting to include him in some capacity (during) Monday's ceremony." 
Uran previously said the city plans to dedicate part of the Veterans Memorial Trail to tell Forsythe's story. 
Forsythe was one of the last World War II veterans in Indiana. By September, the U.S. Department of Veterans Affairs estimates there will be 5,354 WWII veterans in the Hoosier state — down 68% from September 2015. 
By 2035, there only will be 10. In 2040, there will be zero, according to the U.S. Department of Veterans Affairs projections. 
"It's not just Jim Forsythe, the veterans of that time period are slipping away," said Tom Hawes, cemetery sexton at Maplewood. 
Hawes added it's a shame people don't remember what his father and Forsythe did for the country. 
Be the first to know
Get local news delivered to your inbox!