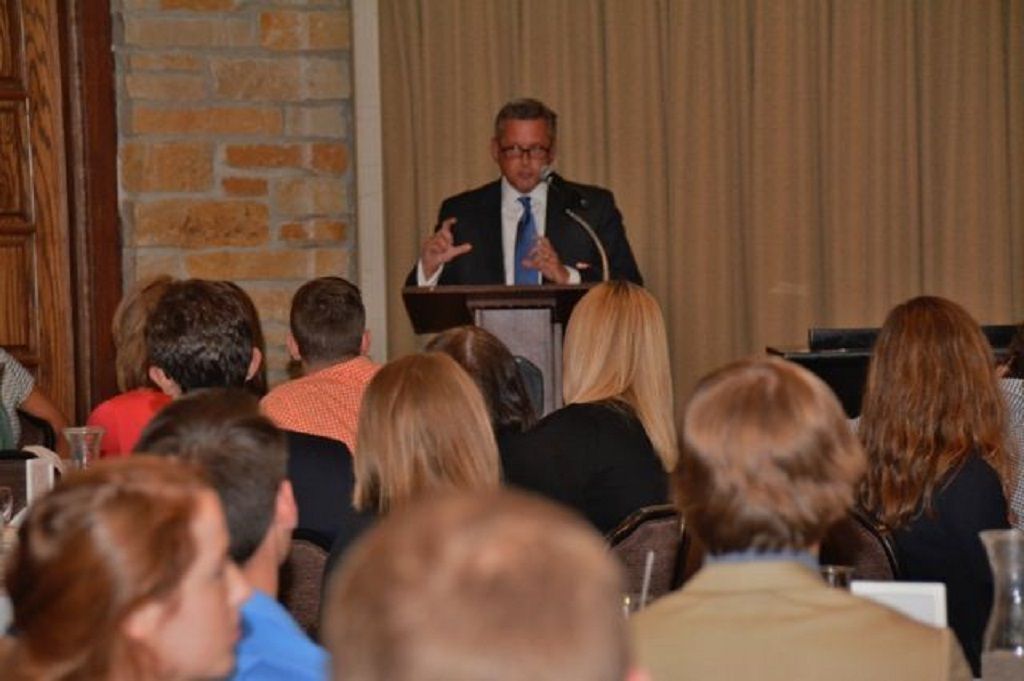 In 1993, James W. and Betty Dye established a foundation to provide college tuition scholarships for students at Griffith High School to attend Indiana University and Purdue University.
The class of 1994 saw four scholarships awarded.
This year, the James W. and Betty Dye Foundation hopes to receive 400 to 500 applications from qualified seniors at participating high schools in Lake, Newton, Porter, and Jasper counties, said James W. Dye.
March 1 is the deadline for students to apply through the guidance departments at their high schools.
Scholarships range from $500 to $3,750 per semester to be used for tuition only at Indiana University Bloomington, Indiana University Northwest, Purdue West Lafayette, Purdue University Northwest, IUPUI and Ball State University.
"Our state is blessed with great educational institutions, fantastic schools," Dye said. "We want our Northwest Indiana students to take advantage of such a great education."
Once those students complete their college educations, the hope is they will return to live and work in Northwest Indiana, he said.
"We have a fantastic location and wonderful people and communities here. We need to help our brightest and best come back. A better educated population will enhance the quality of life of all its citizens, and get better respect for the state," said Dye, 85, who was born, grew up and raised a family in Hammond with his late wife, Betty.
"When we started the foundation, we thought how we could best give back," he said. "Now we are planning for the future."
Last year, the foundation awarded 137 college scholarships, with 150 anticipated this year, said Carin Calvin-Olah, executive director.
"Yes, we want students who are good at academics, but we want well-rounded students, who participate in activities," she said.
"To date, more than 670 Jim and Betty Dye Scholarships have been awarded, and graduates of the program include physicians, dentists, nurses, pharmacists, lawyers, engineers, teachers, journalists, entrepreneurs, Peace Corps volunteers and more," Calvin-Olah said.
Currently the foundation scholarships fund 300 students, who are in their freshman through senior years of college, she said.
The Jim and Betty Dye Scholarships are for eight consecutive undergraduate fall and spring semesters and cannot be applied beyond that timeframe, for additional schooling, or for any other purpose, including summer school, Calvin-Olah said. Scholarship funds are paid directly to the bursar at the recipient's college.
Students must successfully complete 15 credit hours per semester and maintain a 3.0 GPA while an undergraduate, Dye said.
"IU and Purdue have the same requirements," he said.
"We need to take pride in the area and pride in the people of Northwest Indiana," Dye said. "We need to encourage people to be successful and come back to Northwest Indiana.