GARY — In light of the tragic drowning July 23 at Marquette Beach, Mayor Karen Freeman-Wilson said the city is exploring permanent signage options for when dangerous water conditions arise.
At Wednesday night's City Council meeting, Freeman-Wilson informed members she has directed her traffic department to come up with permanent signage — in addition to removable flags — that would alert beachgoers to dangerous conditions. 
As it stands now, warning flags are removed from lifeguard stands after evening shifts end at 6 p.m. because they are otherwise blown away in the wind or stolen. 
After that shift ends entry booths remain manned with staff until 8 p.m., with staff warning people of dangerous conditions, and signs clearly state no lifeguards are on duty. 
But some residents, including beachgoers the night of the drowning, have claimed that's not enough — and that they didn't see any signs warning them to stay away.
On the night of the drowning, city officials said staff members warned beachgoers at the entry booths until their shifts ended at 8 p.m. that swimming was prohibited, a weather service warning had been issued, and the noticeable rough waters should have been enough to deter people. 
Freeman-Wilson said she hopes the permanent signage will further deter beachgoers from going into the water in dangerous conditions. 
Potentially adding to safety concerns this summer is that buoys are not in the lake at Gary beaches. Some residents have suggested they can serve as a distance marker for swimmers as well as boaters, giving them a cue they may be veering too far from shore.
While Freeman-Wilson maintained the buoys would not have factored into the Tiara Hardy's drowning last month, but said those should be installed soon as well.
Contract term disagreements with the vendor, South Shore Marina, had delayed the installation, city officials have said. 
7 ways to avoid drowning
7 ways to avoid drowning in Northwest Indiana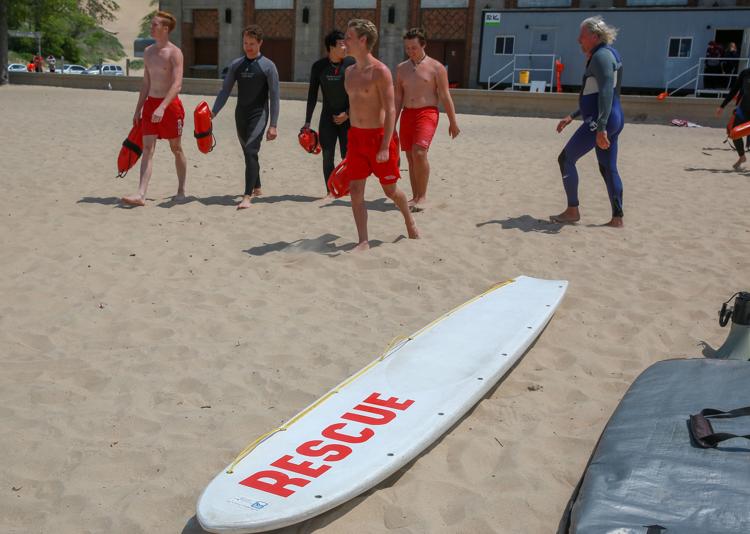 1. Check the conditions ahead of time.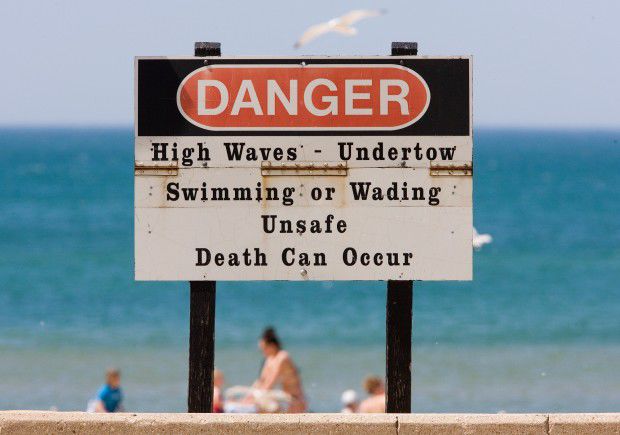 2. Always wear a life vest.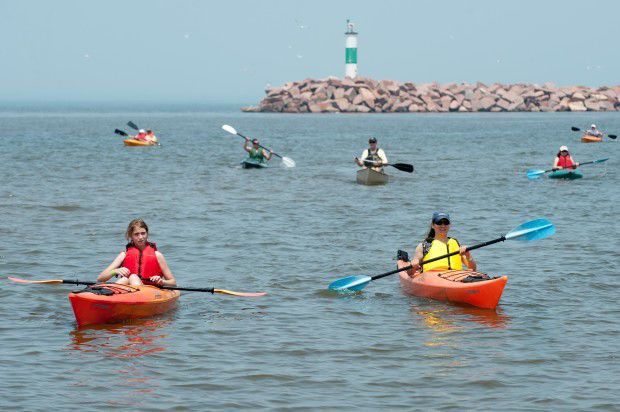 3. Flip, float and follow.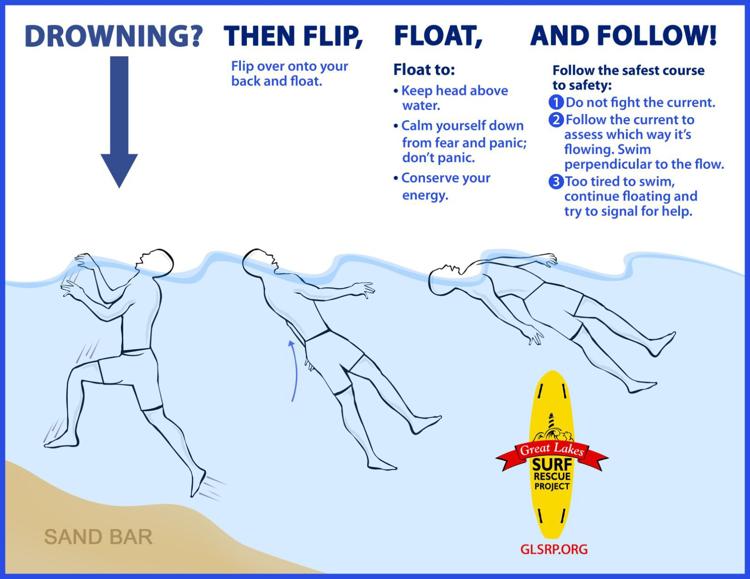 4. If you're caught in a rip current, swim parallel to the shore.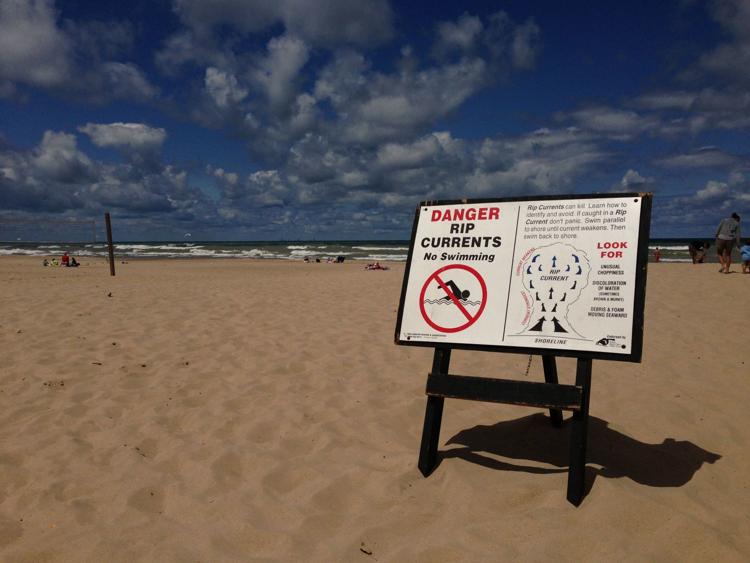 5. Don't panic.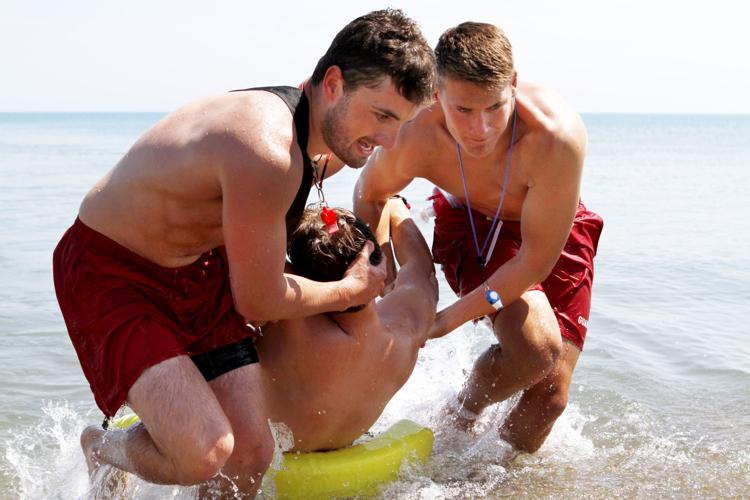 6. If you see someone struggling in the water, get them something that floats.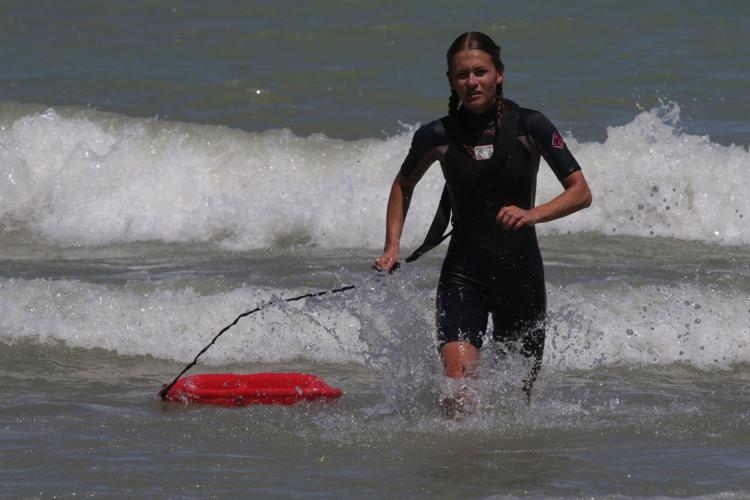 7. Stay away from rock walls, piers and other structures.