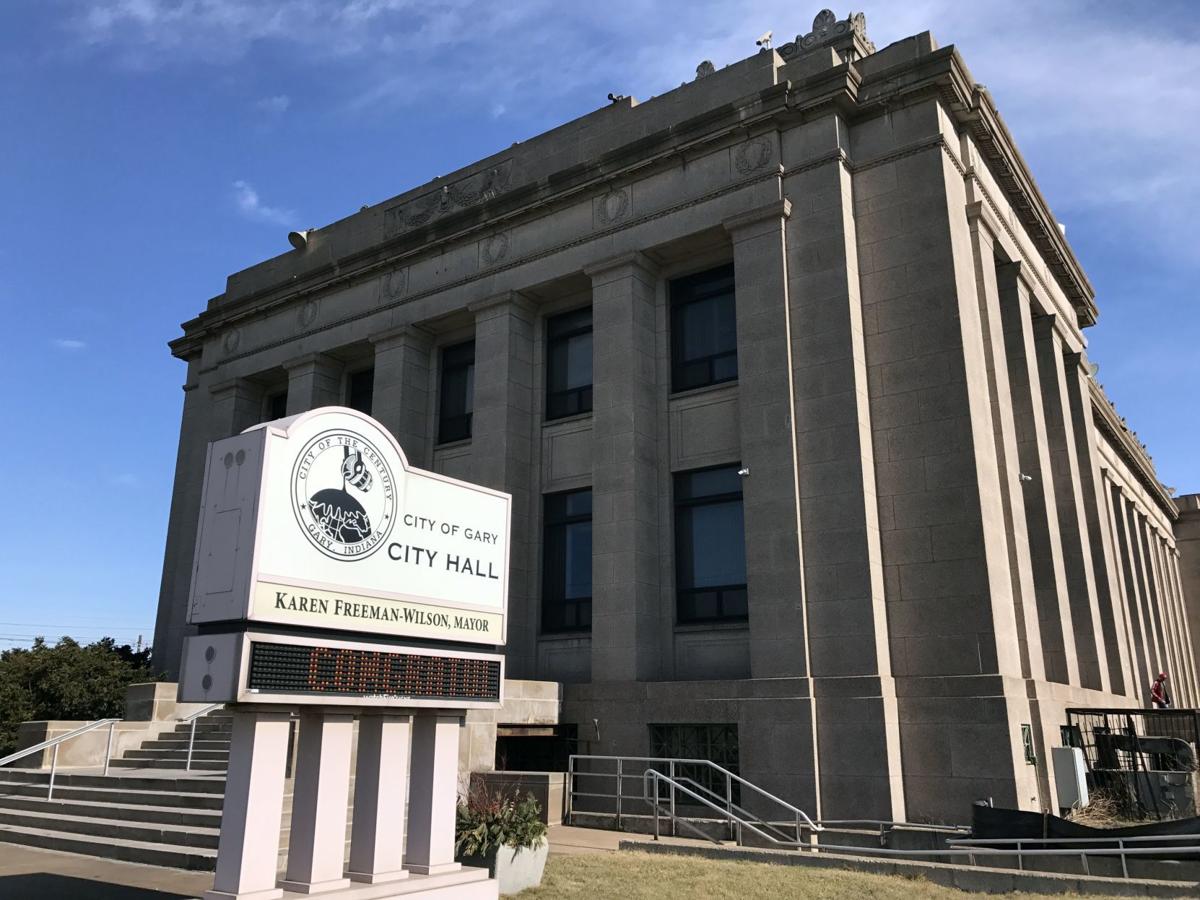 GARY — Despite financial challenges, Mayor Karen Freeman-Wilson said great things are happening for the city thanks to an influx in businesses both big and small taking a chance on Gary.
Freeman-Wilson highlighted some of the city's success stories at the Gary Chamber of Commerce's first annual luncheon of 2019 on Monday, saying her speech was a preview of sorts to her Feb. 22 State of the City address.
Before a packed crowd at the Diamond Center in Gary, Freeman-Wilson pointed to capital improvements to the Gary/Chicago International Airport, U.S. Steel's $740 million investment at Gary Works, and Amazon's creation of a distribution center in Gary as signs the city is moving in the right direction.
Calling small businesses the "bread and butter" of any city, she announced a new partnership with First Financial Bank to offer micro-business loans to entrepreneurs, an initiative that fits in nicely with the 2016 opening of ArtHouse: A Social Kitchen in the downtown area as a culinary business incubator and art gallery.
She said about 60 percent of citizens are employed by small business, so the city should do all it can to ensure small businesses thrive.
She said there's talk of J's Breakfast Club on Broadway opening a second location in the near future, building on the successes of several openings in Gary — like R&R Sports Bar & Grill, Janis R. Powell State Farm Insurance, Tequilas and Tacos and All Pet Supplies.
She said she is also excited to welcome a number of big businesses to Gary, including Alliance Steel Co. The company announced at the end of last year they were repurposing a shuttered plant at the cost of $19.7 million in its move from Bedford Park, Illinois, bringing jobs that pay an average of $31 per hour, she said.
Freeman-Wilson also eagerly announced at the end of last year with Gov. Eric Holcomb that Fulcrum BioEnergy would be investing $600 million to launch a massive waste-to-fuel plant in the Buffington Harbor area.
The city and state plan to offer the company several tax incentives to come here.
That, along with the city's bold vision to transform the underutilized Buffington Harbor area and relocate Majestic Star Casino to a more visible area along Interstate 80/94, is all part of her administration's plan to repair the cash-strapped city's finances, she said.
"Because of the factors that led to this deficit, we can't just cut our way out of it. We have to grow our way out of it," she said.
In seeking a third mayoral term, she thanked City Council members and department heads for helping her guide the city together through "challenging times" thus far as the city battles a multimillion dollar deficit.
The biggest threat to the city's future, however, is perception, she said. 
"Be ambassadors of good news and help us spread the good news," she said. 
Be the first to know
Get local news delivered to your inbox!